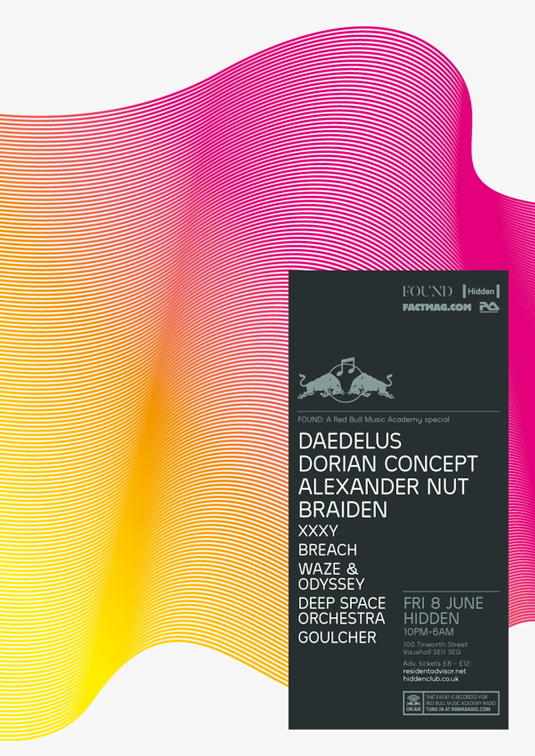 Cali's Daedelus, Austria's Dorian Concept make top billing, as Found and Red Bull Music Academy come together for what looks like being a heavyweight night, tonight at Hidden in Vauxhaull, South London.
Once again Red Bull prove that if you want to have any genuine cultural influence, the proof – as always – is in the doing.
Tickets are £8-10, and available from Resident Advisor.