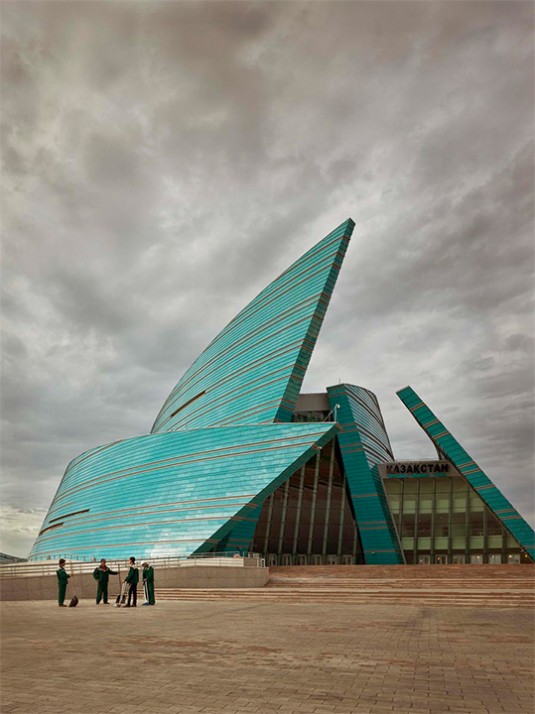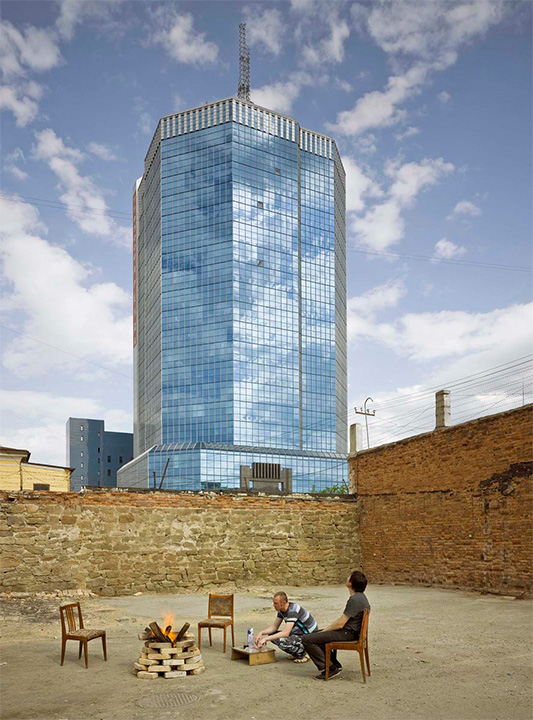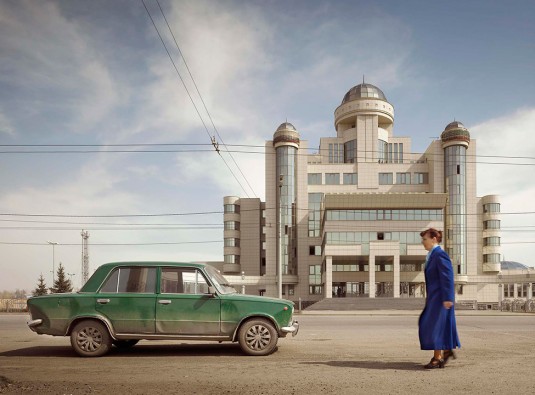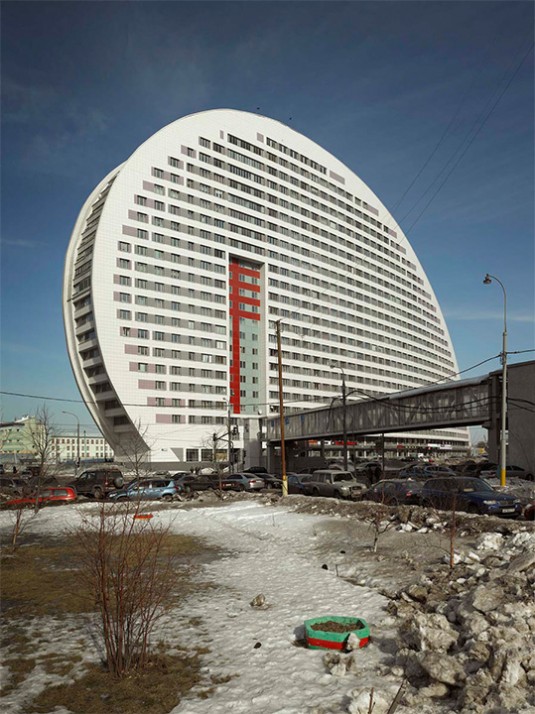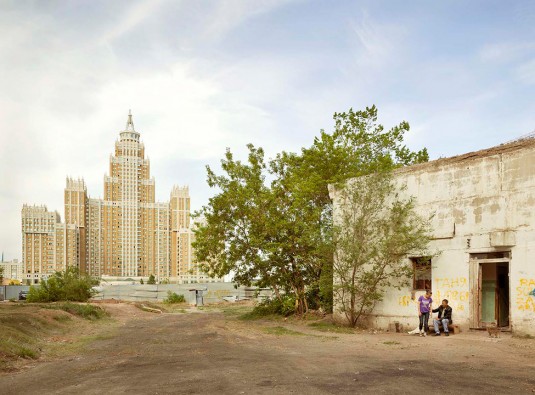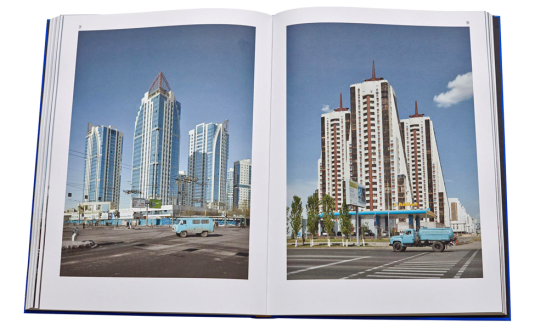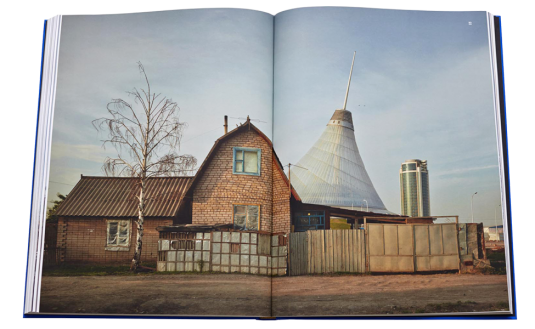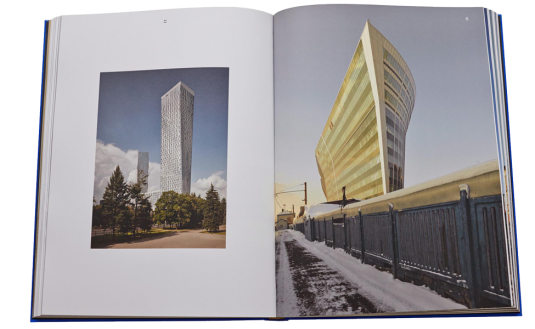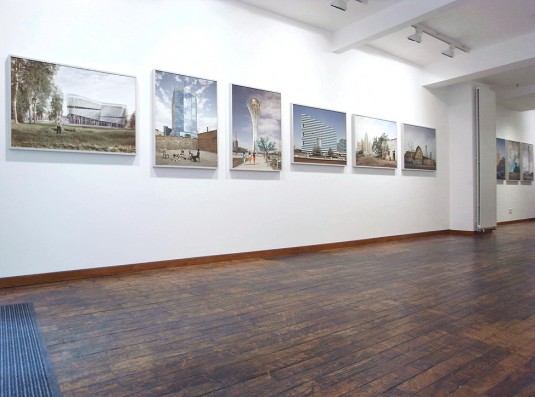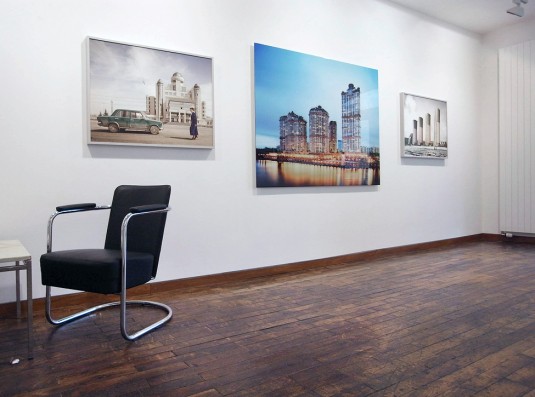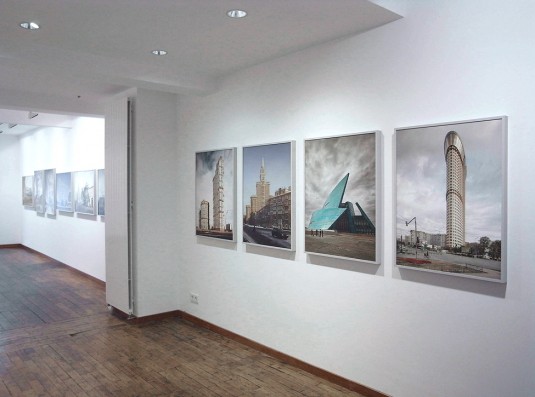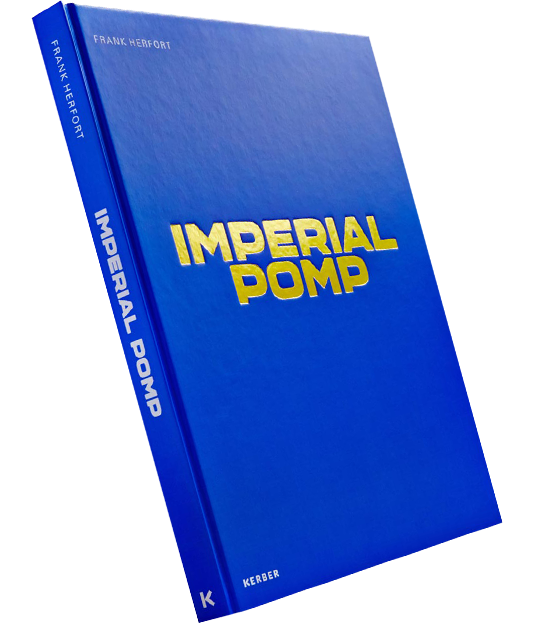 "After the collapse of the regime, a strangely pompous architectural style sprung up throughout the new republic. The force and magnitude of these buildings appears bizarre, pompous and exotic, it conflates the aesthetics of monumental Soviet architecture with the Western language of form seen in the twentieth century." — Frank Herfort
From photography to book to exhibition to publication to a very slick web presence: in documenting a unique architectural phenomenon, German photographer Frank Herfort and his study of post soviet high-rises takes on many forms.
The book comes with a suitably lavish hardcover, complete with dust jacket, gold embossing and free delivery for those residing in Moscow. On the off chance you're not in Moscow, don't be deterred; for you too can get your non-oligarch hands on a copy, right here.
::
Site by Charmer Studio.