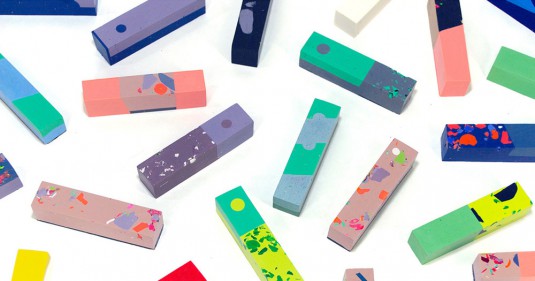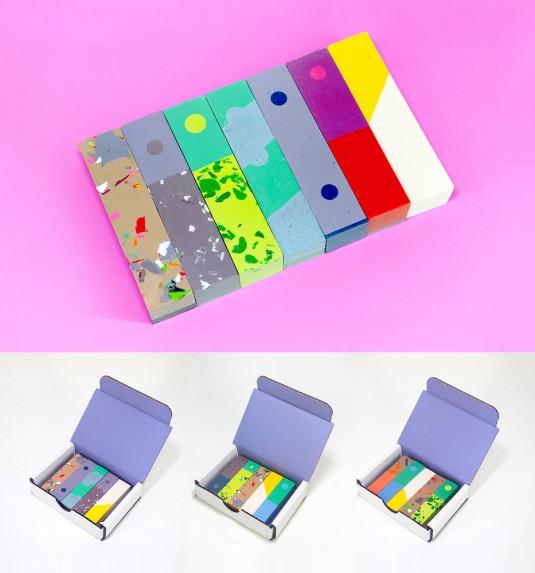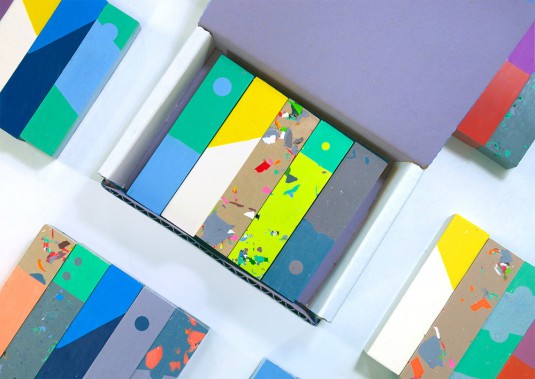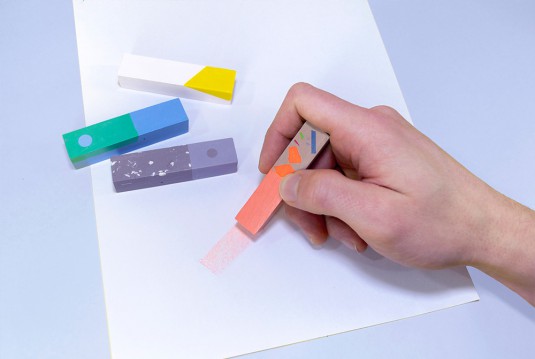 Designers / artists Keetra Dean Dixon and JK Keller are the definition of a creative power couple.
Individually and collaboratively, their portfolios and accolades span working with global brands, art and academic institutions to the 2009 US Presidential inauguration. Working under the collaborative name of K to J, K & J describe their working methodology as "a fight against our control-freak tendencies; we invite disruptive change and embrace the unknown."
K to J's latest creation is the handmade Retooling Crayons set. As a pack of five, each set varies in colour & pattern. But there is just one snag: the crayons are so darn beautiful, users may find it difficult to use them for their intended purpose – choosing instead to keep them nice and neatly on display, like nan's best China.
Or on the flip side, just let the inner three year old free and write all over the walls with colourful abandon.