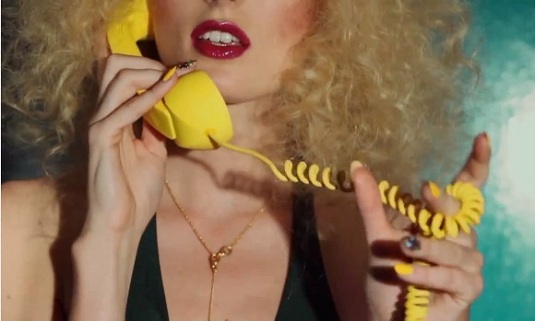 Funkineven is living up to his name with the very funky number 'Phone Line' with Fatima. The irreverent and tongue-in-cheek song is accompanied by a video of the same nature with Plasticine bright colours that make the screen pop and a fashionista aesthetic.
Directed by Heather Sommerfield there's an ode to the 80's with simple graphic shots as well as the bunch of carefully selected DVDs casually laying around: Purple Rain, Ghostbusters and Never-ending Story. Good taste all round.
::
Phone Line is available through Eglo Records and i-Tunes.