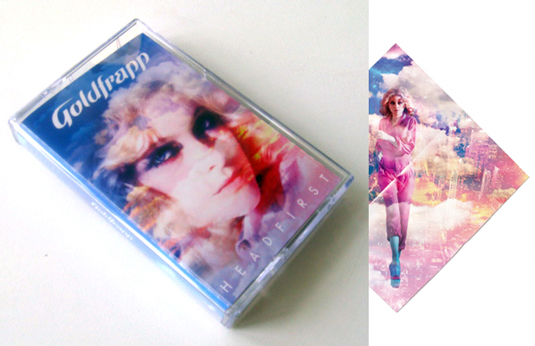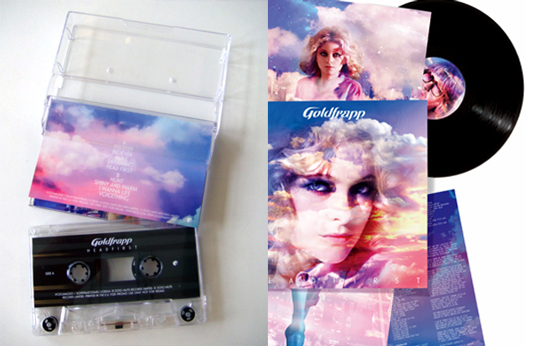 It was only a matter of time: the return of the tape cassette. I've been waffling on about its return for some time now though I'm not one to blow my own trend-setting trumpet.
The tape release of Goldfrapp's latest album Head First could well see the floodgates open in the near future, as other tastemaker artists / labels are do whatever it takes to create commercial viability / visibility for their physical products.
The albums is of course available in the traditional formats, but I'm sure though that Goldfrapp's longstanding relationship with Big Active will have no doubt forced the creative issue.