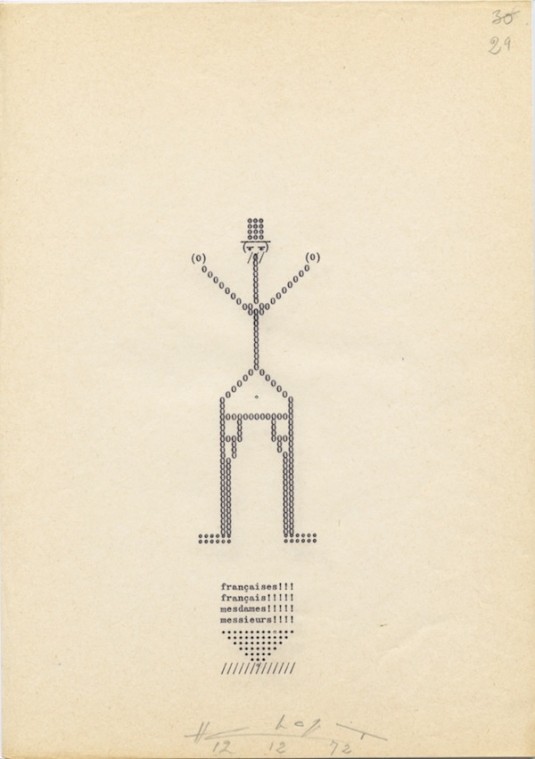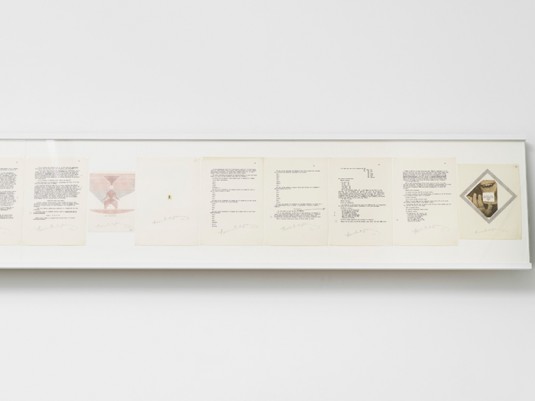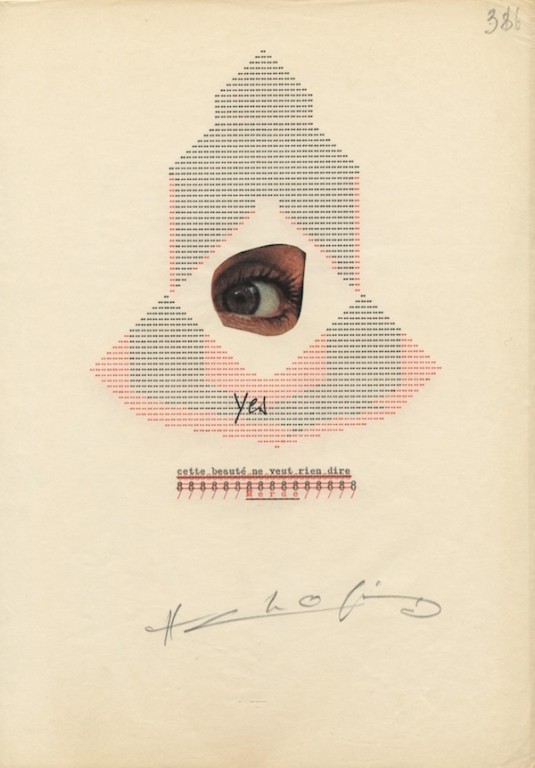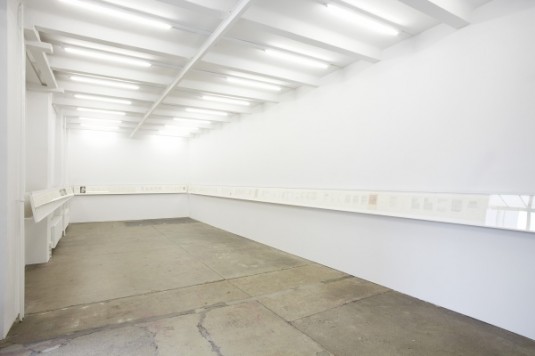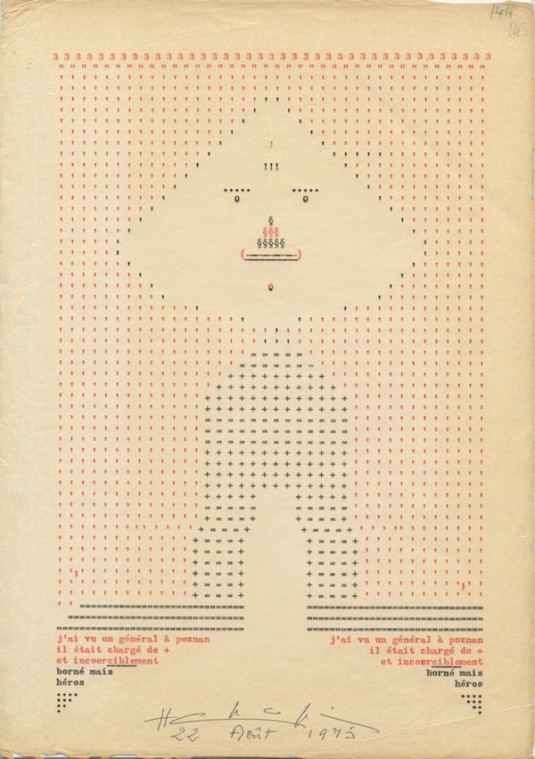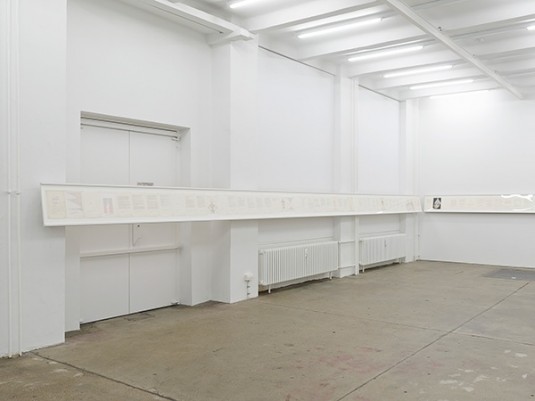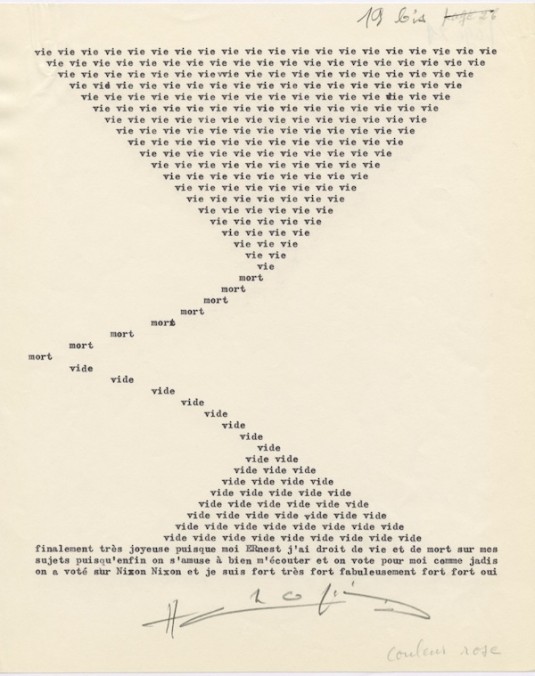 So you thought this typographic form wordplay was the bastion of coders or idol members of the twitterati? Well Henri Chopin's novel La Crevette Amoureuse [The Loving Shrimp] (1967 / 1975),  on show in Berlin at Supportico Lopez causes us to re-evaluate that thinking.
The traditional form of the novel as we know it since the nineteenth century, has undergone little in the way of change. A fact which calls into question how this particular manuscript was received upon its production. Perhaps not very well, which could explain the fact that while Chopin started to write in 1961, his manuscript was never printed until 1994 when Peppe Morra  Henri Chopin's former gallerist and current president of the Fondazione Morra in Naples – bought the manuscript.
Born in France in 1922 Chopin was heavily inspired by Dufrêne and other earlier Dadaists poets. By the mid 1950s he began his own experiments with voice and tape, as well as recording some older sound poets, like Raoul Hausmann, one of the founders of the Berlin Dada of 1918. Having escaped from a German forced labor camp during World War II, Chopin then spent time with the advancing Red Army, until, recaptured by the Germans, he and inmates of concentration and extermination camps were sent west on a Nazi "death march". It is reported that Chopin listened to the voices of his fellow marchers – sounds which would infuse his work for the rest of his life. He was, by his friend William Burroughs' account, an "inner space explorer".
While it is impossible for me to vouch for these tales, I can vouch for the level of intrigue present in this innovative work of literature on show for a limited period only.
::
Henri Chopin | La Crevette Amoureuse | Supportico Lopez, Berlin | April 26 – June 8, 2013