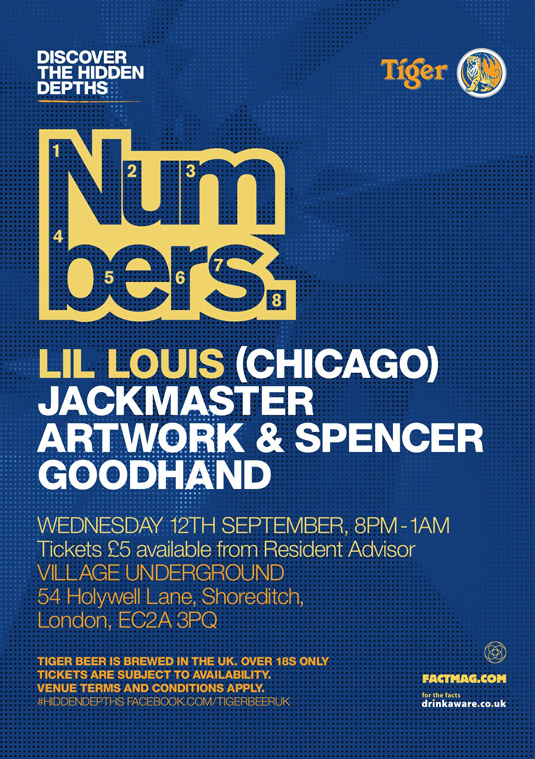 The Numbers are an eclectic sound to say the least, covering a broad spectrum of music, while retaining its roots in classic hip hop, R&B, the techno and house sounds of Detroit, New York and of course, Chicago. We've talked a little bit about how Tiger Beer's alignment with cultural innovation stands them in good stead. Now – in partnership with Black Atlantic – they're at it again.
In keeping with the ideology behind the Hidden Depths series, they have invited legendary Chicago born producer Lil' Louis to join Numbers residents Jackmaster, Goodhand and Spencer, with the latter of the three doing an exclusive back to back set with the Big Apple regular and one third of Magnetic Man – Artwork.
Hidden Depths of Numbers is tonight, Wednesday 12 September 2012 at Village Underground, 54 Holywell Lane, London EC2A 3P. Doors are open from 8pm til 1am, with advance £5 tickets available from Resident Advisor. Get on it.