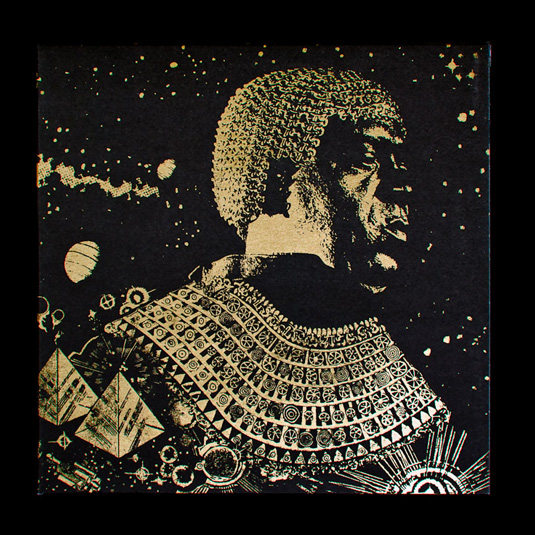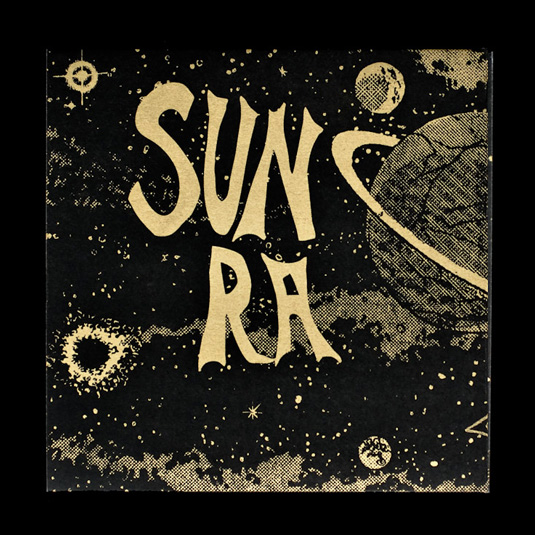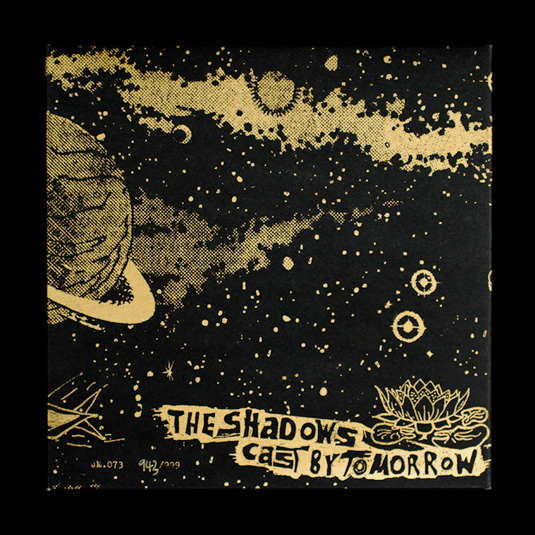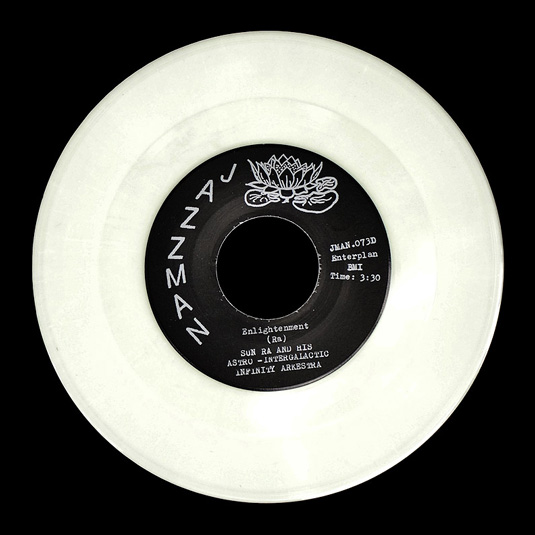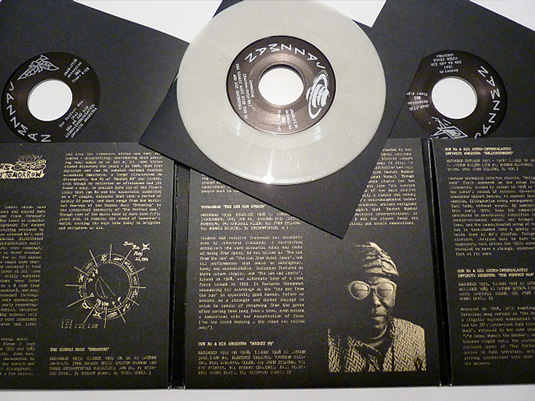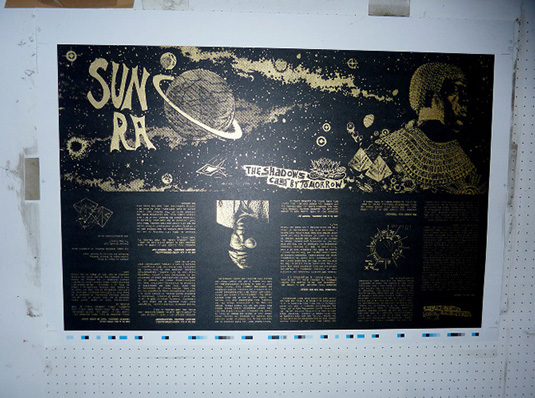 All hail the meticulous detail of this very special boxed set by House of Traps: the first ever reissue of Sun Ra's 7 inch singles in their original format, on Jazzman Records. 

There were 999 copies of the 3 x 7″ glow-in-the-dark vinyl produced with custom made, hand-numbered, triple gatefold sleeve and gold acrylic screen print on black 455mcm reverse sleeve all of which were screen printed by Iris of Portabello Rd, west London.
According to HoT, this work is also the world's first triple gatefold 7″ sleeve. A triple gatefold 7″?!!? Exactly, crazy talk. Boomkat called this "a one-shot deal, highly recommended for Ra collectors and those who know." We definitely agree.