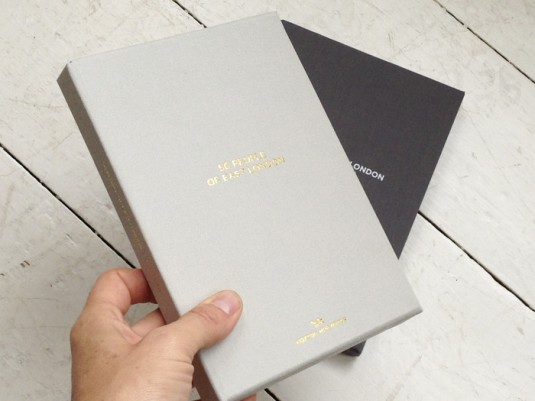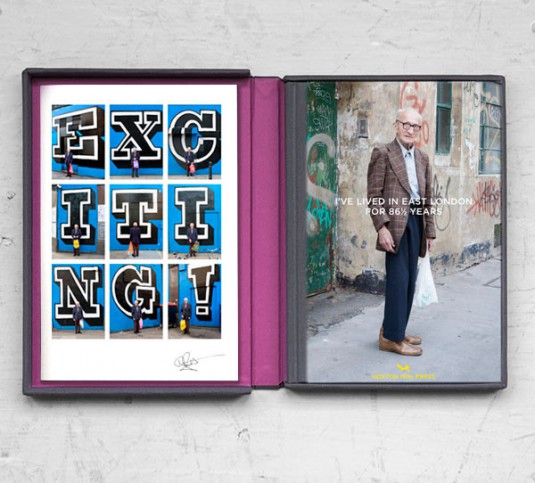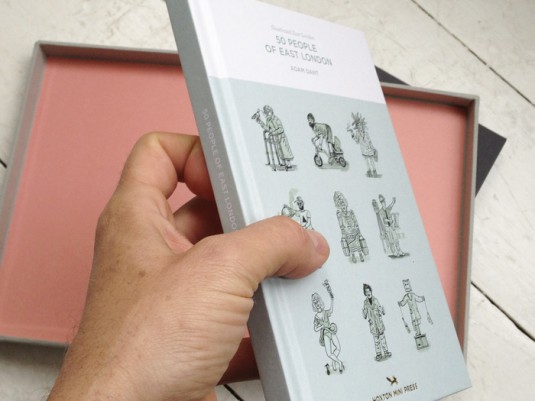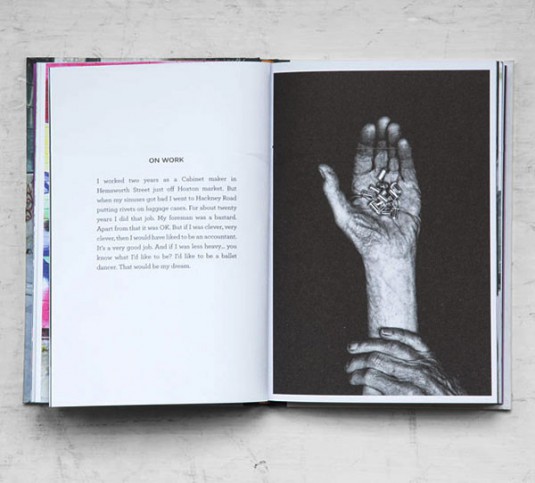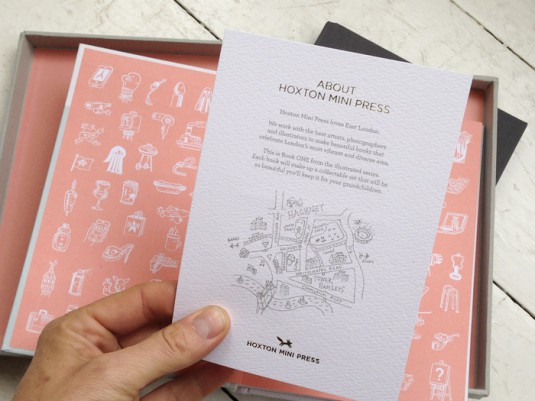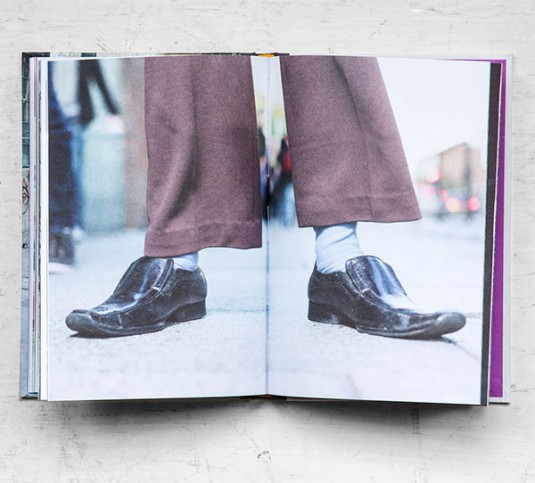 Founded by husband and wife Martin Usborne and Ann Waldvogel, Hoxton Mini Press publishes visually rich and arresting art books about the east end of London. This independent publishing house began when Martin, a photographer by trade, found great success with his book of portraits of one elderly east end gent entitled I've lived in East London for 86 1/2 Years, and decided with Ann, to set up Hoxton Mini Press and print a second run themselves.
Working closely with photographers and writers, HMP has gone on to publish A Portrait of Hackney by Zed Nelson, which captures Hackney – the beauty and the deprivation – through street photography; and East London Swimmers. Focusing on the microcosm of a few boroughs, these books not only capture the identity of east London but the impact of wider societal issues on an area – from the Recession to escalating house prices and social gentrification.
In this interview, Martin and Ann discuss the birth of Hoxton Mini Press, the state of Hackney and upcoming projects.
Q) Hoxton Mini Press came about because you wanted to publish a second edition of Martin's book. How did you find setting up your own press and the self-publishing process?
Incredibly fun; unbelievably hard work and financially unrewarding: pretty much in that order. The feeling of having your own book as a beautiful object in your hands is incredibly fulfilling and what keeps the whole thing moving, but to do that requires a whole host of micro-decisions and an almost obsessive level of detail which we weren't expecting. The figures amount to very little when you are publishing in the low thousands so it's all about being very clear and careful about the finances.
Q) Many of the books you have published so far focus on photographic portraiture, of a kind. Martin, how did you become interested in this and what draws you to this particular format?
I am a full-time photographer! At least when not publishing. I love photography and I love the book as a collectable object. I also think that many beautiful photography books are inaccessible and it would be nice to change that. Either because of price, format or title, many 'art photography' books exclude the uninitiated and lock in the people 'in the know'. I think this is a shame, although I readily admit [to] being a collector of beautiful, expensive photo books…
Q) Street photography, also a major feature of many of your books began with the likes of Brassai and has been evolved and been popularised thanks to street style photography (Bill Cunningham) and Vivian Maier, the Chicago street photographer recently the subject of a feature film. Why do people constantly return to street photography?
Perhaps for the simple reason, it is a common denominator in so many of our lives. We spend time on city streets. War [is], thankfully, not a first-hand topic nor are wild animals, but the drama and wildness of the everyday street scene is. We can relate to it and it is good to see the subtle oddities of everyday life through someone else's lens.
Q) Zed Nelson's series Portraits of Hackney captures the social contradictions of Hackney – the underprivileged teenagers living alongside the 'urban hipsters'. Is this something that interests you?
I live in Hackney with my wife and dogs. I am, probably one of the annoying media types that have populated the areas which were once underprivileged but which now offer soya cappuccinos. Even though I was bought up in North London I often feel I am an outsider. But then I stop myself – Hackney has so often been about different groups, about immigrants, about the contradictions of cultures and this is what makes it fascinating.
I think the kaleidoscope of people and beliefs is wonderful and here at Hoxton Mini Press we want to make sure we are open to all aspects of life in East London – whether that be the hipster or the supposedly more 'genuine' east Londoners, we don't want to judge. As long as we can find a genuine and interesting story we will tell it.
Q) Is there a particular spot in Hackney that you feel embodies these social contradictions?
I think the walk along Hoxton Street, just north of Hoxton Square is a fascinating blend of cultures and people. If you follow the meandering path of a fish and chip wrapper blowing from south to north you can walk past bankers, architects, tourists, homeless people, school children, bike thieves (I've seen them in action in broad daylight), priests, shopkeepers and more colours of skin than you find in a watercolour paintbox. It's amazing how it all bubbles away so peacefully; although there was a drive-by killing at the fish and chip shop not too long ago. It's not all blissful multiculturalism.
Q) On your website you talk about wanting to make 'art books accessible'. How do you approach this? Do you feel your books speak to the Hackney teenager referenced by Zed Nelson, as well as the 'middle classes'?
Not necessarily. But we try and make our prices accessible (£12.95 and not £40) and our titles meaningful to the outsider, 'A portrait of Hackney' for example. As opposed to 'Darkness' or something vague and by having a cover that shows a face or situation that people might be able to relate to (as opposed to have a blank cloth with a single word on it).
Q) As magazines and books become more and more 'online', what is the value of printed art books?
They have more value than ever. Whilst so much information goes online and is transient, those things that we own need to be precious, beautiful, collectable. You cannot replace the feeling of touching, smelling, enjoying a physical book.
Q) You work with a range of photographers, artists and writers to produce publications. Are there any artists or writers you're particularly keen to collaborate with?
Ahh… wait and see. We don't choose people on the basis of how famous they are but on how much we like their work and whether it fits our brand.
Q) What is next for Hoxton Mini Press?
Three more books – this autumn – have just been released and next year at least seven titles branching out in topic and style…but still about East London. We are also devising online content that will complement and enhance our physical books (but never replace them!).
::
Hoxton Mini Press will be at the State of Independence Market at The Village Green, Hackney Downs Studios, 17 Amhurst Terrace, London E8 2BT
Dates: May 30-31 // Jun 27-28 // Jul 25-26 // Aug 29-30 // Sep 26-27
Interested in a stall? Go here.]]>