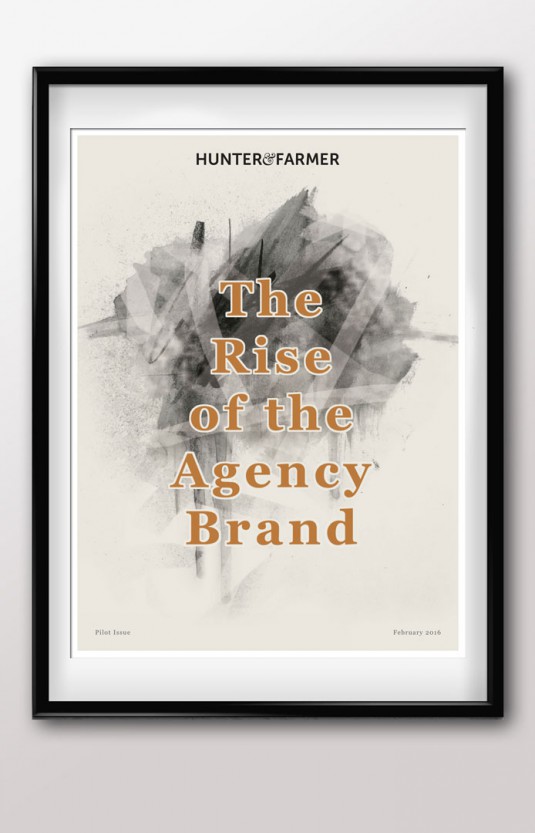 It's no secret that the ad industry has dramatically changed since the days of the real Donald Draper's and Peggy Olson's. Modern consumers now want the car / phone / other consumable item* (*delete as appropriate) — all without any notion of being sold to. The prevailing 'anti-hard sell' logic of has also permeated business-to-business (B2B) sales.
So how do B2B's acquire new clients without a traditional sales approach? This nebulous arena is Hunter & Farmer founder Karla Morales Lee's sweet-spot. As an advocate of effective marketing over cold calling, Karla works with a range of advertising and design companies, helping them to gain new clients.
Karla is also the co-founder of The Art of New Business, an events company aimed at promoting best new business practice within the comms industry, and The UK Agency Awards, an annual awards event that recognises and celebrates excellence in how agencies are run and grown.
Karla shares stories of rookie beginnings, cutting her teeth with door-to-door sales, recently launching her own magazine dedicated to agency new business culture, and getting a thank you email from Martin Sorrell no less.
Q) What was the impetus behind setting up your own agency and what is the perceived problem you are trying to solve?
After completing my marketing degree in 2004, I ended up working at a so called new business consultancy. There I was instructed to make cold calls and get meetings on behalf of their agency clients. Having just spent a few years learning how to do marketing and believing this is what agencies did for their clients, I was shocked to see how un-strategic many of them were when it came to the task of getting in the door of potential clients. I was lucky enough to get my next job at a world famous product design and innovation consultancy called Seymourpowell, an agency that approached new business like brand building and as a result, stood out from their competition and attracted the kind of clients they wanted and could win (often without a pitch).
In 2012 I set up Hunter & Farmer, a strategic new business consultancy that specialises in building agency brands that attract new business.
Q) What was your path to the advertising / marketing industry?
Everyone has a moment that defines their career, not getting on a marketing graduate scheme selling soap powder or chocolate for the likes of Unilever or Cadburys led me to working for agencies.
I've always loved sales, even taking part in a summer programme during university, (where teams competed selling gourmet food door-to-door). I love that David Ogivly started out door to door selling too. I think the concept that marketing isn't working unless it sells something runs strongly in my blood, but that doesn't mean the way I sell needs to be dirty and unsatisfying.
My own path has been defined by having a unique point of view and doing things that expand and illuminate that point of view in the minds of others. Not everyone wants to work with me and I'm proud of that. I don't offer cold calling because it doesn't work.
After setting up Hunter & Farmer five years ago I also set up two other businesses. The Art of New Business, a series of events that bring together interesting speakers who treat new business as an art and The UK Agency Awards, the first awards to recognise excellence in how agencies are run, marketed and grown.
You can't expect people to be convinced by what you think and believe, you have to do things that prove what you're saying; or even better, created a community around a shared point of view to give it more weight and stature.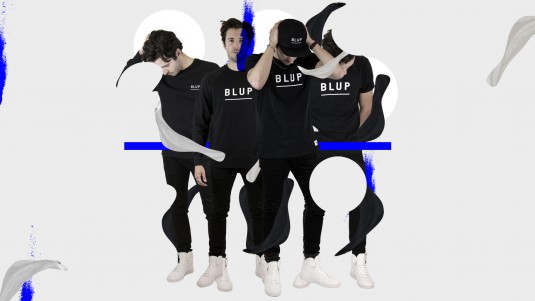 Q) Were your past career experiences helpful in starting your own enterprise?
When I was working in-house as a new business director I learnt from some of the best that fortune favours the brave. Working at Seymourpowell and Williams Murray Hamm in particular, I learnt that the agencies that are brands outperform the market. It sounds simple to say, but most agencies don't apply the principles of marketing and brand building to their new business efforts, so I knew there was a niche to set up a different kind of new business consultancy.
Q) You've recently launched a new online publication Hunter &Farmer Magazine, can you tell us a bit about that?
I'll always remember a line from an interview I did with Adam Morgan from the consultancy Eat Big Fish. He said to me, "Never stop being an authority on your subject, because the moment you do, someone else will become it".
Lots of people are starting to talk about new business like I do, so I wanted to place a metaphorical stake in the ground with the magazine. It's why I printed it. I wanted it to hang around longer and to be a lasting inspirational reference point for those who received it.
Martin Sorrell emailed me to thank me for his copy which I was pretty chuffed by!
Q) What would you say are the biggest myths about 'new business' and how best can they be overcome?
How long have you got! I'd say that the biggest one is that it's not what you know, it's who you know. Those days are gone. It's massively what you know. Knowing people helps, but only goes so far. You can build a small business based on who you know, you can build a global business on what you know.
Q) What do you foresee as the current trends and culture that will impact our ideas of 'marketing' and the sector as a whole?
In 2016 I've been working with two clients that consult at a very senior level with clients. Rather than offering marketing services, one is a software partner to clients helping them to evaluate and measure the effectiveness of their agency partners. The other is helping clients navigate how media is changing. Speaking to them and their clients it's become very clear to me that agencies will increasingly need to sell outcomes, not outputs.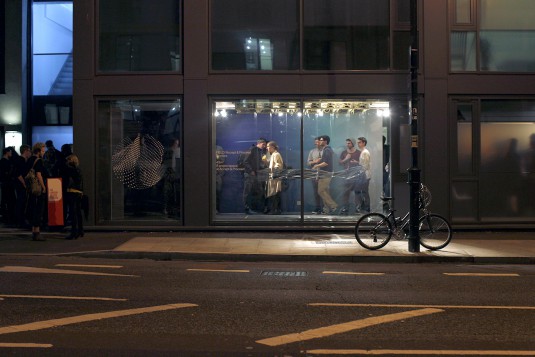 Q) What or who is currently inspiring you within industry and why?
I am inspired by any agency that is willing to stick their neck out and be different. I'm following with interest new model agencies like Space66, Rehab Studios and Work & Co.
I know it sounds really cheesy, but I'm also really inspired by my husband. He's left his job as a creative director at a small design
agency and is now a full-time artist working from his studio in Margate. He has an unwavering yet totally egoless belief that he is going to do very well. It's very rare and it inspires me. Check his work out at www.studiomorales.co.uk
Q) What helps you to stay organised?
Using Google Calendar is probably the most organised I get, along with my day by day monthly project planning book.
Q) What was the last book that you read?
Big Magic by Elizabeth Gilbert.
::
If you would like to receive a copy of Hunter & Farmer magazine, email Karla on: karla@hunterandfarmer.com