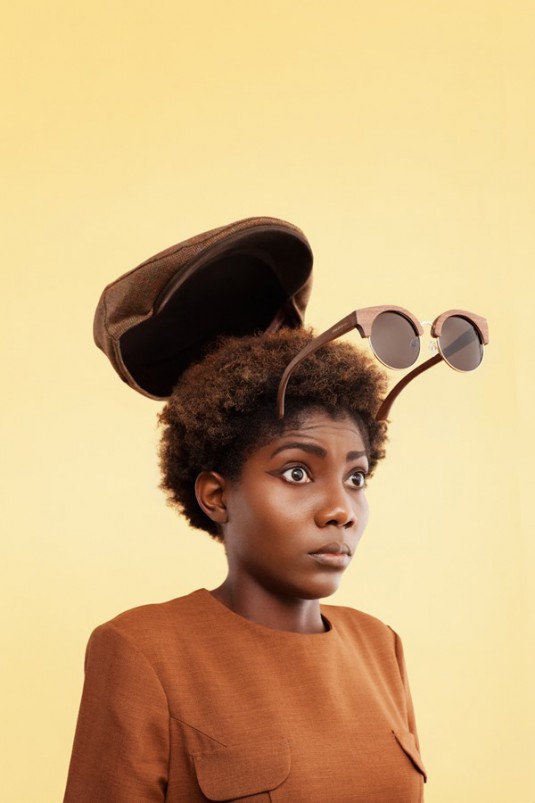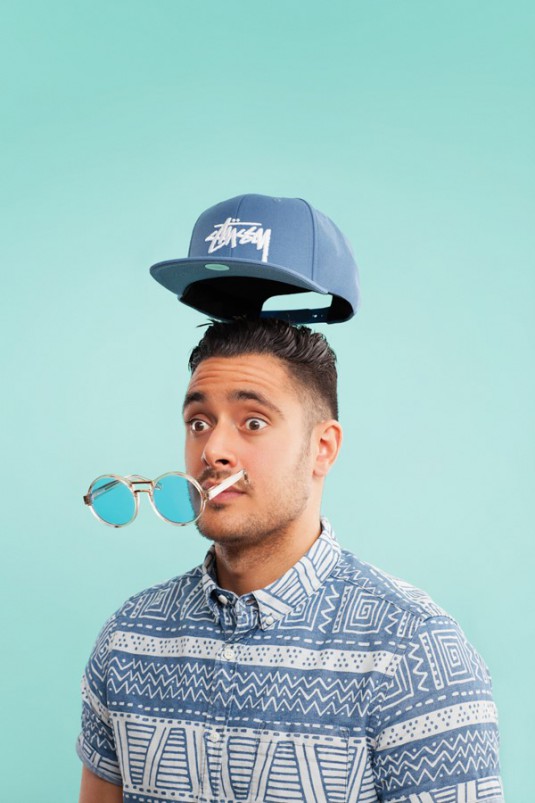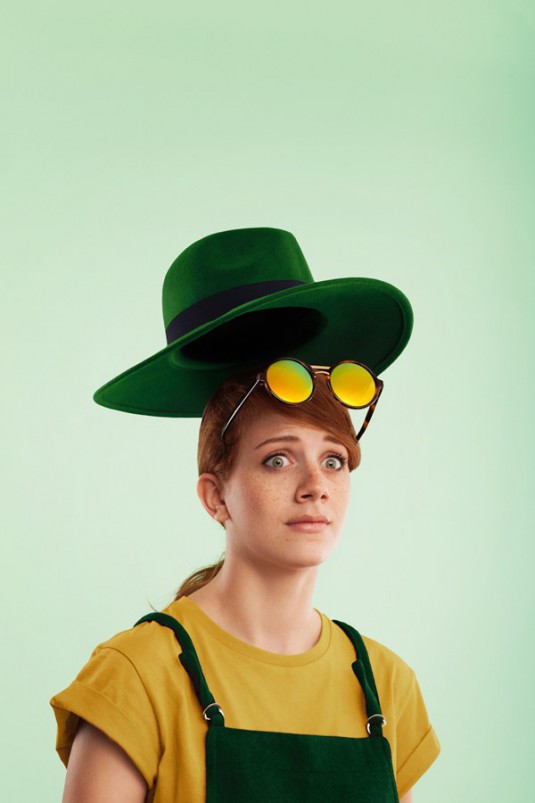 Ilka & Franz are an Austrian / German photographer duo based in London. With an interest in quirky and minimalist conceptual work involving people, objects and sometimes animals, it should come as no surprise that this recent project for eyewear company Finlay & Co embodies all of the aforementioned characteristics.
We caught up with Ilka & Franz for a quick-fire Q&A, in order to find out more.
Q) What draws you to portraiture style photography?
Ilka: I think one of the hardest things at the beginning for any artist is to figure out what they want to do and develop a creative vision and style. We experimented a lot with different genres within photography and found that we like having full control of the outcome. That means we like the studio and we like realising a ideas. There are few coincidences in our work. Saying all that, we must be interested in people and the human, imperfect side. The pictures we often end up like the most are those where our subject forgot we are even there and has stopped posing.
Q) You've developed a signature style of bright backdrops. What's the significance of this style / approach for you?
Franz: This really comes back to following what you are interested in creatively. We keep feeling drawn to colours and find that in colour and simplicity our work is best.
Q) What was the concept behind the Finlay & Co shoot?
Ilka: We wanted to do something unexpected. Photography featuring eyewear can be quite same-y, style-oriented and serious. We wanted to discover something humorous in sunglasses.