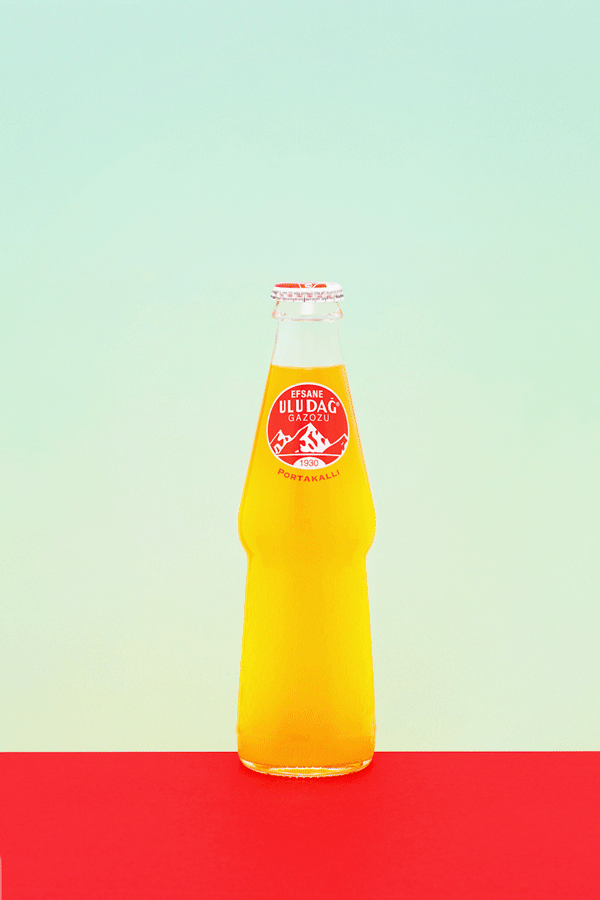 "You've got to try this drink — it's amaaazing!!" This represented the first endorsement of Uludağ, care of the ever-enthusiastic Ben Rider. As a man of impeccable taste and talent, our trust in Ben was not misplaced.
Perhaps you've never experienced "the taste of the '30s". In which case you've never tasted Uludağ — or the Legendary Uludağ Gazoz to be precise. Until this chance recommendation, this ubiquitous drink would have gone unnoticed. But after a chance encounter in Hackney, east London, the legend is popping up everywhere.
With the UK's Turkish community predominantly concentrated in the Greater London Borough's of Enfield, Haringey, Hackney and Islington, the current cycle of wholesale gentrification has meant that Uludağ – be it through a master stroke in strategic product placement and knowing their ABC1 or just good fortune – has essentially been lying in wait for the tipping point that is creative community.
Made in Turkey and available in any Turkish convenient store worthy of the name, the Uludağ formula has remained a closely guarded family secret for four generations. What can perhaps best be described as an other-worldly cream soda, Uludağ is in fact an assorted fruit flavoured drink comprising of granulated sugar derived from sugar beet and Uludağ Natural Mineral Water bottled in the Çaybaşı Village in Uludağ since 1912.
Photographer duo Ilka & Franz capture the iconic with a trademark pop art sensibility, becoming of both our favourite pop drink and fast-growing customer base.