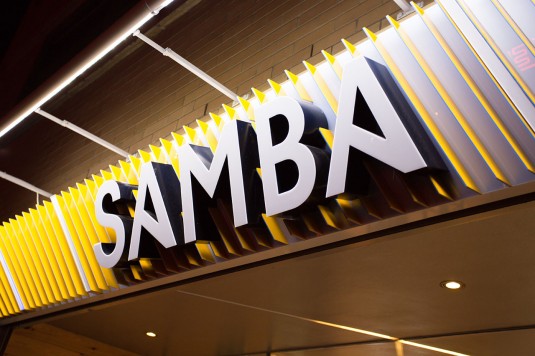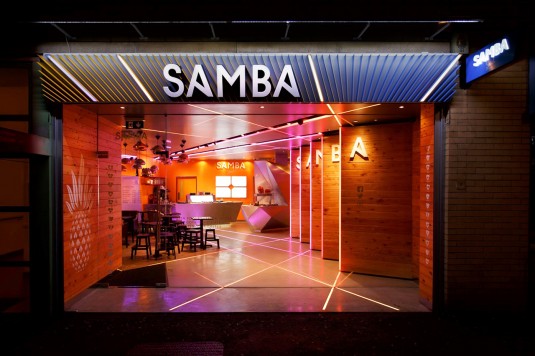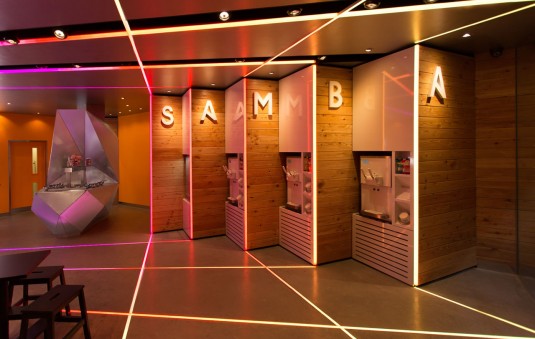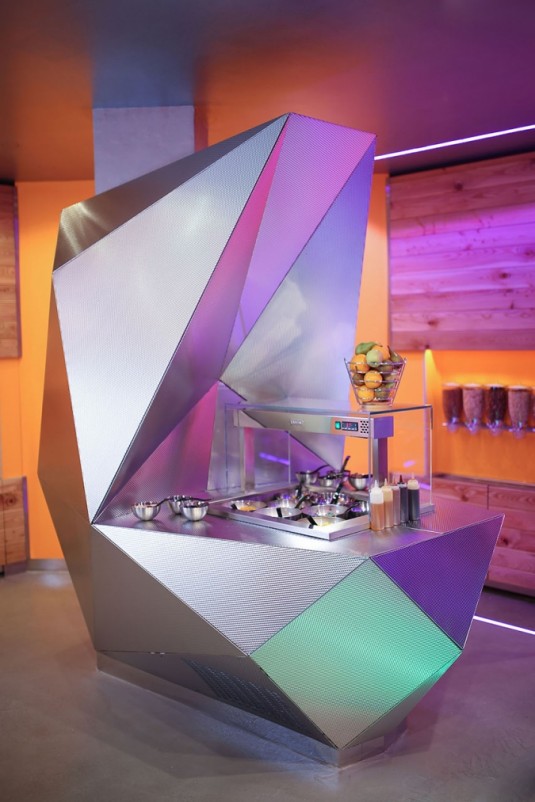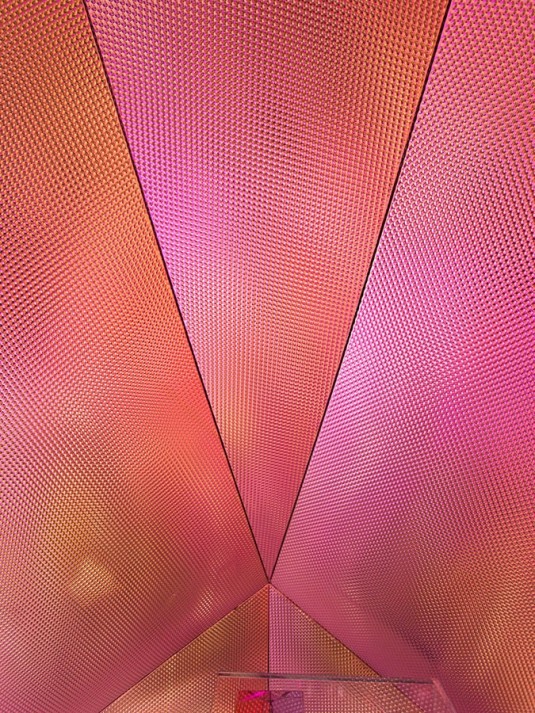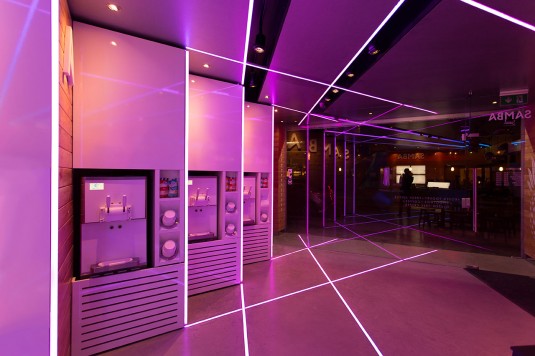 Frozen yogurt brand Samba is in the middle of a rebrand, having recently dropped the 'swirl' from their previous incarnation as Samba Swirl. So out with the cheesy, childlike graphics and in with super futuristic design experience.
With several sites around London, the company have launched a new store in Camden designed by Mizzi Studios. It might not make the unions happy, but the self-serving yogurt store – a novel concept itself – the modern interior mixes man-made materials, graphic silhouettes and timber seating area to serve up a touch of the light-fantastic whilst dispensing.
The trend for sweet bars seems to be growing in momentum. This store will no doubt be a hit with youth audiences and the sweet toothed alike.