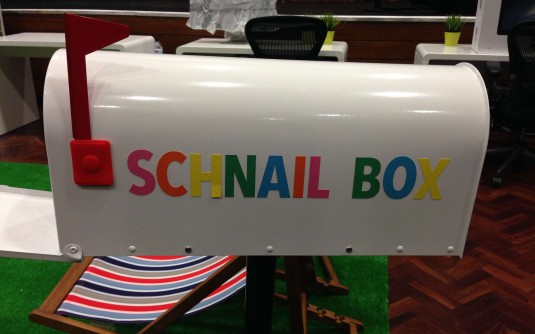 This summer designer Aral Balkan and his team launched the Indie Tech Summit: a conference to discuss the future of the internet and the ethical / sustainable alternatives to the corporate surveillance culture of firms such as Google & Facebook.
Top of the agenda for the two-day event was an analysis of the prevailing 'data profiling' business model that many digital businesses adopt. A business model that leaves users handing over personal data in exchange for services à la Googlemail, social media platforms etc etc — thus changing our realities and perceptions on issues of privacy whilst we frantically update our online status.
"This is why I love doing what we do. It allows us to share in such intimate moments in your lives, and the more that we get to know you, the more we realise just how much more we want to get to know you." — Brave New World, Aral Balkan, Indie Tech Summit
The Brighton based conference attracted a range of speakers such as Stefan Siegel from Not Just a Label, Fairphone CTO Olivier Herbert, as well as press representatives from the Guardian and a member of the European Parliament. Each sharing their insights and thought leadership on this expansive and ever more pertinent topic.
Indie Tech Summit also saw the launch of the Indie Tech Manifesto; Aral & Co's pledge to create a new and independent internet future –  via services and hardware such as the indiephone that enables users to own their data – and the more existential desire to design 'hope'.
Aral's opening Keynote presentation is a good starting point into the issue. As you'll quickly realise, The Indie Tech Summit isn't your average conference.
::
Catch up on Indie Summit Summit videos here.