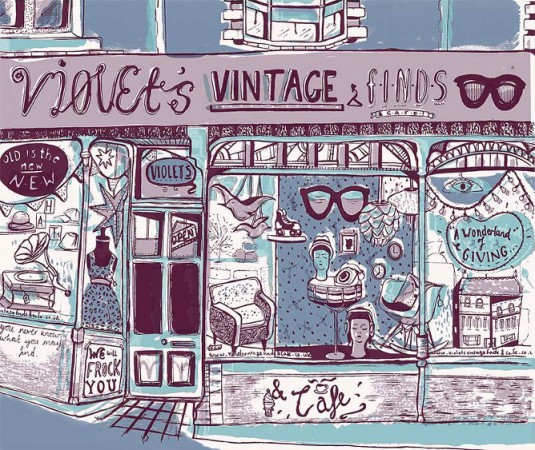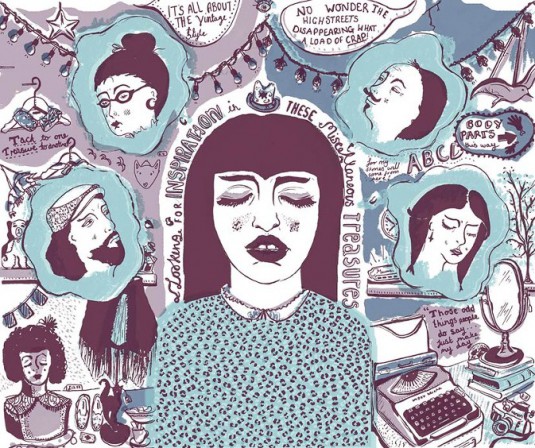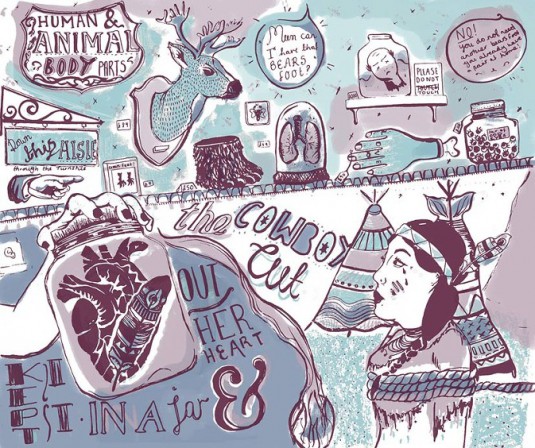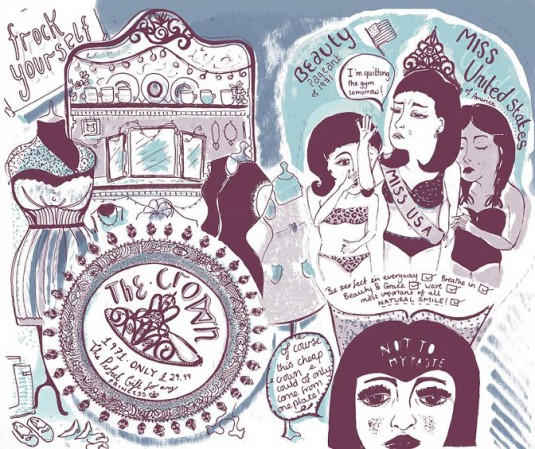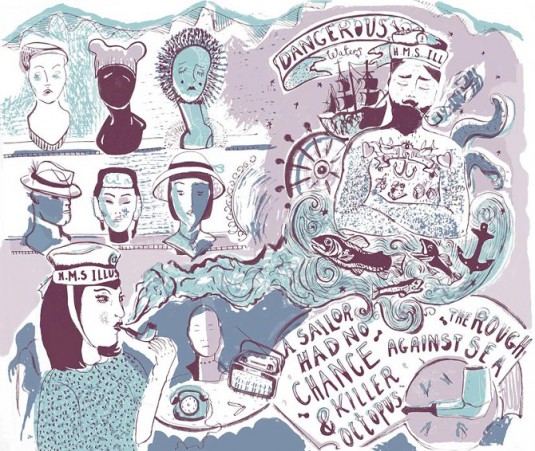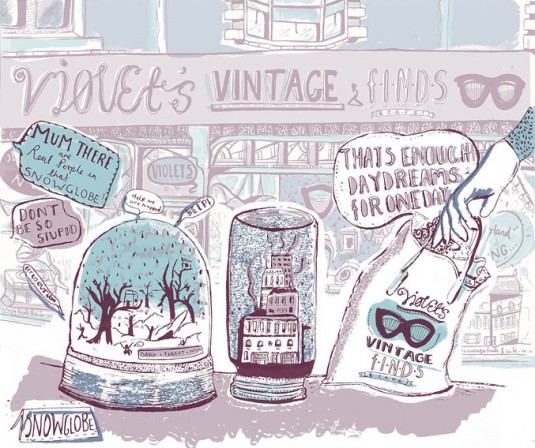 In July this year LBB set up shop at D&AD's New Blood exhibition. You know the one, where all of the country's creative talent descends upon London to show the world what they're made of.
At the LBB stand (aka the LBB doctors surgery), the team were on hand to dispense some Non-Prescriptive Design Advice to the industry newbies. Over the three days, we had the pleasure of meeting many a bright-young-thing. There were those however, who stood out from the crowd. Southampton Solent University graduate Bethany Coleman was one such individual.
Upon opening her portfolio I entered a curious and intricate world of beautifully illustrative stories, told with wit and narrated by a perceptive onlooker. Undoubtedly one to watch for the future, we caught up with Bethany to discover the inspiration behind her style and what she's up to now.
Q) When did you start illustrating and why?
I suppose there isn't an exact date I began illustrating, I've honestly always loved drawing and I knew from a young age I was a visual person. I would say a great deal of why I express myself through art came from growing up surrounded by creative people, my grandad was a photographer and my dad was an etcher and later a lithographic planner.
Q) What drew you to study illustration?
I enjoyed studying Art and Design at college and I was certain I wanted to work in a creative field but I wasn't sure where my style of work was best suited. Offering flexibility and the opportunity to explore ideas, alongside learning a variety of areas within the field, from editorial to book illustration was what first attracted me to study illustration.
Q) What subjects / topics do you like to illustrate and why?
Much of my current work is themed on my love to travel, capturing cities and recording the atmosphere they convey. I constantly find myself drawn to illustrating people, creating snapshots of natural expression and offering a brief glimpse into a personal moment. I think it's important to create engaging work and I feel that these topics allow me to do so.
Q) Do you have a preferred style / approach to your work?
I primarily work in pen and ink as I find that pre sketching tends to take away from the fluidity of the line, which I feel is a curial part of my style. I feel that this method allows me to maintain a rawer and loose appeal within my work. A lot of my images are made up of elements separately drawn and brought together in the end stages of the design, where both the compositional layout and colour is finalised. For me colour is as vital as the design its self, I spend a lot of time considering the colour palette in order to match the theme and I feel it makes all the difference to the mood of the piece.
Q) Who / what are your influences?
Again, travel plays a part in influencing my work, I feel that the atmosphere and mood of a place is what first spurs me on to draw. Miscellaneous objects, unique shop fronts, coffee houses and unconventional characters are also where I get most of my influence from. In summary, pretty much anything surrounding me that prompts my imagination/ inspires me could be called an influence. Recently seasonal changes have become a large influence on my work, in particular when it comes to selecting colour. Colour plays an important role as I've previously mentioned and I can sometimes find myself creating work solely to incorporate a specific colour pallet.
Q) How important is storytelling to your work?
Storytelling is an essential part of my work. The subjects which I choose to explore/ portray and the way I work would not be as engaging as I'd like or have enough substance without a narrative.
Q) What would be your ideal illustrative job?
This is certainly the most difficult question I'd like to work on a lot of different projects. Creating travel guides (places to visit) small graphic novels with my quirky characters, I'd love to transfer some of my illustration work onto products and some of that editorial stuff for magazines and newspapers.
Q) What are you working on? What's next?
I've currently been designing the 2014-15 brochure cover for Southampton city councils Arts and Heritage educational guide, sent out to 3000 schools, while also creating some poster work for the university and potential work lined up with a local animator. I am looking forward to producing some self-initiated projects themed on seasonal holidays (Halloween and Christmas) and creating a small story/poster based on a recent trip to Mexico. What's next? Well I hope to continue illustrating and getting steady work coming in. It would be great to get snapped up by an agency.