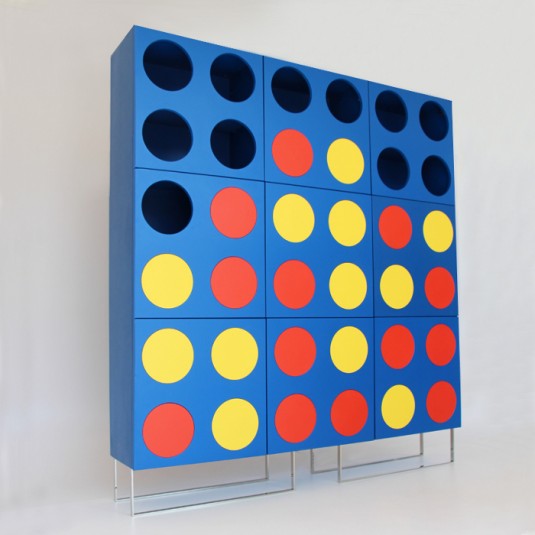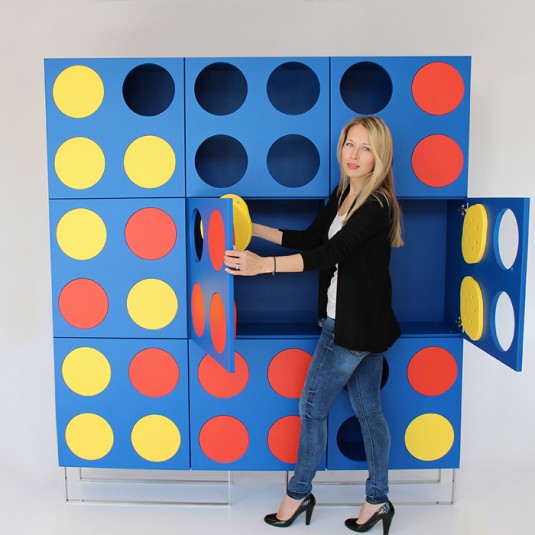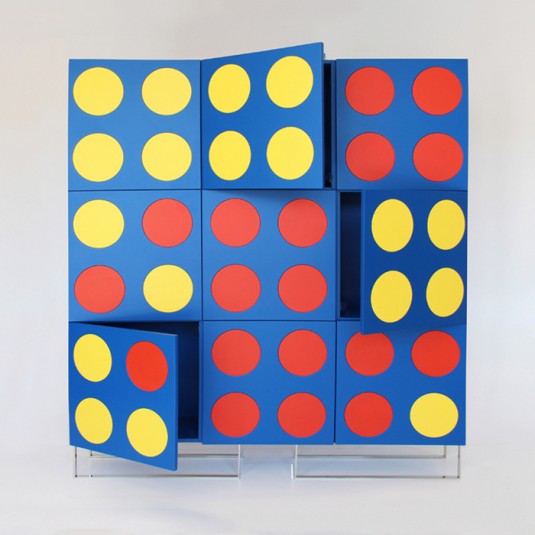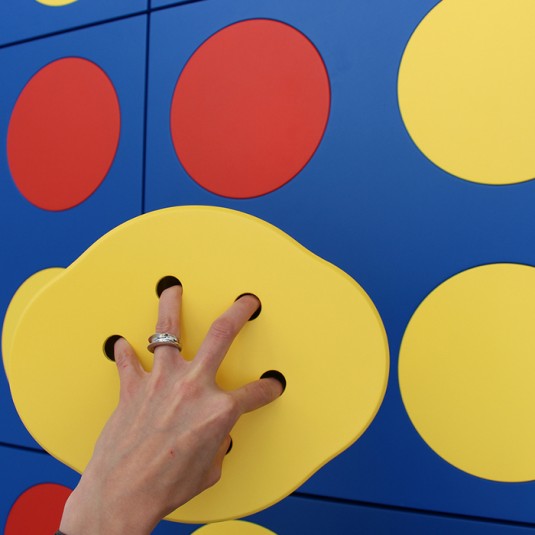 All hail the once ubiquitous Connect Four. Invented by Milton Bradley in 1974, every household, basically anyone who grew up without a phone glued to their nose has a memory of this addictive strategic game. It even found its way into the school classroom.
Now, Italian furniture company E1+E4 have incorporated the iconic red-yellow-and-blue look of the game into the more pragmatically named DISK36 storage unit. Designed by Luca Valota, DISK36 evokes more than just the spirit of the classic game, as it can also be played in a similar way.
The game is made possible by the presence of 36 discs hooked to the doors by an internal rolling mechanism. Each disc is released by turning clockwise, thus making it possible to change the look of the piece by moving the red and yellow dots into different positions.
The storage unit is made of a specially varnished wood, treated to reflect the look and feel of plastic used in the original game. However, with only 70 copies going into production, omnipresence will not be a hallmark of the DISK36, meaning very few will be able to go for the glory, go for the score. Go 4 It! Connect 4!