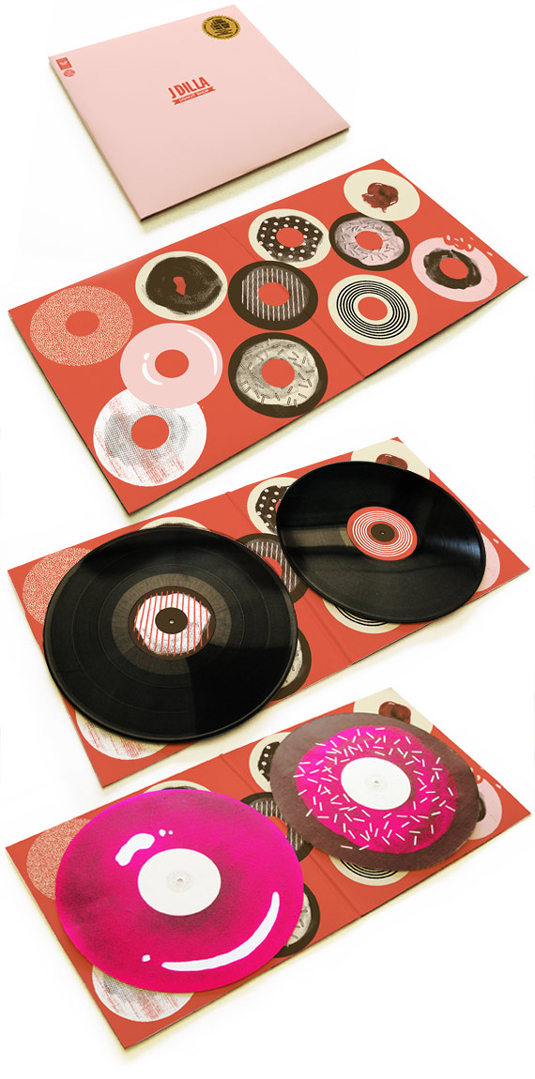 What to do in an age of ever-decreasing record sales and the impending death of analogue?
Well if you're Stones Throw, whose founding father Peanut Butter Wolf has a more than vested interest in vinyl culture, you teamed up with Serato and J Dilla Estate for the ultimate analogue digital combo.
For the uninitiated, Serato Scratch Live is a DJ software that allows DJs to use their ever growing MP3 collection while utilising the ancient art of Turntabalism ( or good old fashioned record spinning). J Dilla was a prolific Hip-Hop producer who passed away 2 years ago from Lupus, leaving a legacy of music longer than all our arms put together.
He was also a Momma's Boy, and this set of 2 discs with six J Dilla tracks (2 sides with Serato Control Tone) and 2 donut slipmats in a package designed by Studio No.1. will be released May 10th, the day after Mother's day.