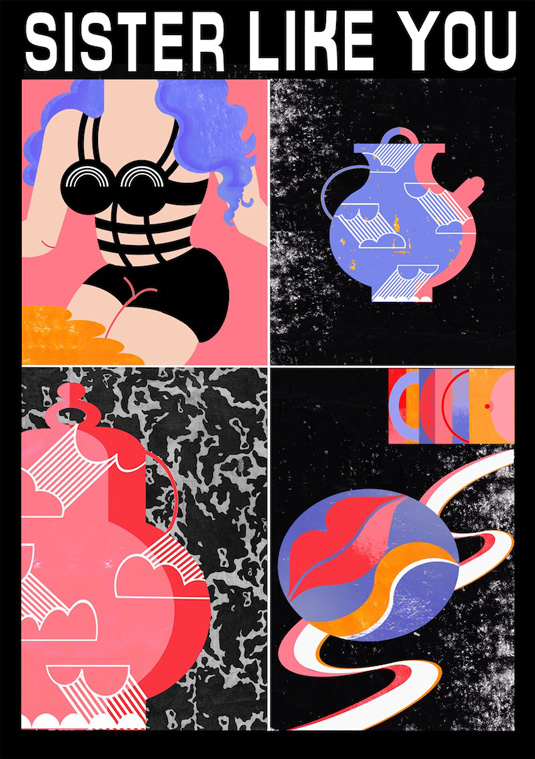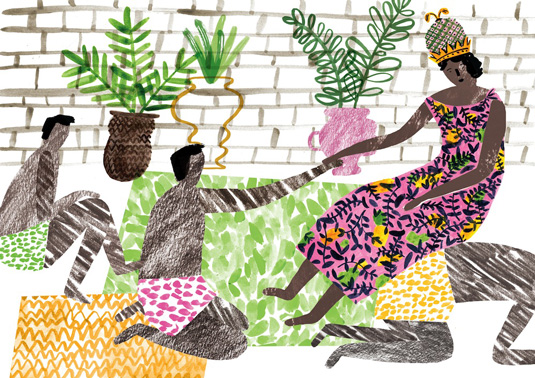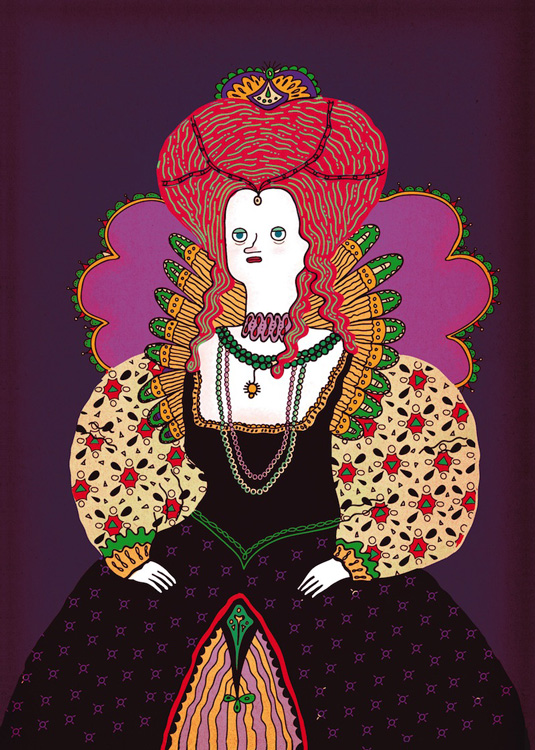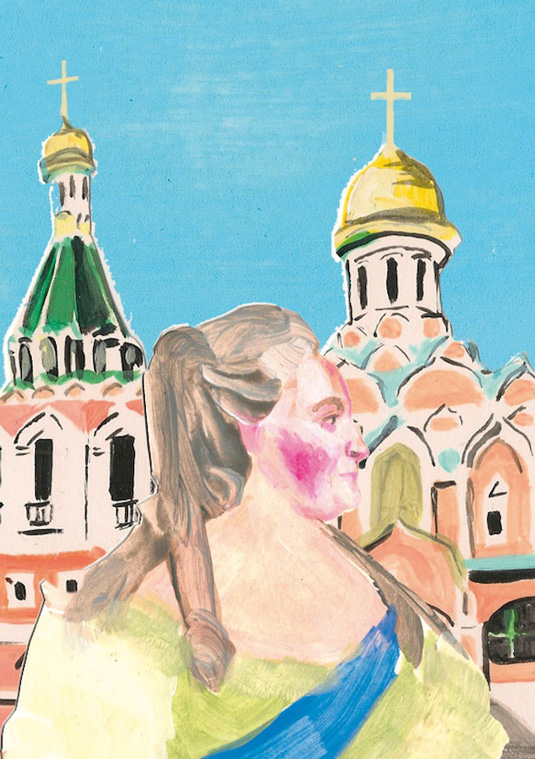 Jade Coles is a cultural curator. Organising events during the day, singing as part of girl choir Gaggle by night and somewhere in between managing to fit in writing her first book: Sister Like You.
Sister Like You is an informative and humorous look back at some of the most fierce, badass women in history. The nine profiles present some well-known historical figures such as Cleopatra and Elizabeth I, but also tells the stories of warriors and Queens that you won't find on the school curriculum — like Queen Njinga Mbande.
Published by Belly Kids, the book also features a series of accompanying illustrations from an array of illustrators including Ellie Andrews and Ana Galvan.
We caught up with a new author busy carving out her place in history.
Q) What was the inspiration behind writing Sister Like You? Why was it important to write / produce such a book?
For the past 5 years I have performed as part of riot grrl choir, Gaggle and a couple of years ago we performed as part of 'The Brilliant and The Dark' at the ICA. It was to remember a play which was performed in the late 60s by 1000 different women volunteers. For those involved it was kind of a big deal but noone really knows about it now and that got me thinking – how could something so radical just disappear? I got educating myself at the old Women's library at the London Met.
Sister Like You explores the forgotten women, warriors and Queens. You hear all about the powerful male figures at school, we all remember them but hopefully this book highlights the women who played the game by their own rules and how they battled all the lies and conjecture to reach the top.
Q) Sister Like You features nine protagonists. What was the reasoning behind choosing the particular women you have featured in the book? And do you have a favourite [and why?].
I really wanted to show a mixture of different women. The book flows through the continents and centuries picking out some of the key names. It interested me to see how the conditions around powerful women hadn't changed so much from culture to culture. They faced the same plight and difficulties and it was shocking to realise how little has really changed. Also, I thought the book would be more interesting if we spotlighted some of the lesser known figures against some of the classics. So you get all the Cleopatra and some of the Queen Njinga Mbande.
Q) Who do you see as your audience for the book? Is it something that would be appropriate for teaching younger audiences too [such as school kids]?
I'd see the audience as pretty broad to be honest. This is no stuffy history book, no dense tome that's hard to follow. I approached this as someone interested in learning about the history of women, not an academic wanting to know the finer details. The illustrations are amazing throughout, they bring a real depth and humour to these women battling against the odds. I hope that my words and these images give you the stories in a contemporary way, nothing too serious.
I don't feel like I was ever taught about rad women at school so I would love kids to pick this book up!
Q) This is your first book and you have collaborated with the Belly Kids and several illustrators. How did the multi-disciplinary project come about?
Belly Kids and I have been hanging for quite a while, so working on something together was inevitable. We both approach things in a DIY fashion and I think that vibe went hand in hand with these women. I studied fine art and love illustration so I'd always want my words followed by engaging images. It was an oppurtunity to work with illustrators who I'm out buying books, zines and prints of anyway. And a great way  to promote new and up and coming illustrators.
Q) Now that you have your first book under your belt, do you have a thirst to write more? And what other subjects tickle your fancy?
Ha, Well I guess we will see how this one goes! There's definitely potential for a Sister Like You 2, the idea is broad enough to include all kinds of leading women. This one looked to history for inspiration but we could take categories like music / film / business and put together another volume. I really love music so it'd be dreamy to explore women in post punk or the early electronic music scene. Add our spin to their history.
But separately I've been thinking about the modern phenomena of 'Quarter Life Crisis.' It's still in the early stages but I've been thinking of turning my experiences with surviving the mid twenties into a little comic. Less Superhero and more Ghost World but it's ticking along in my head.
Q) What's next?
More writing, Some drawing. We are having a launch in London at Lik and Neon just off of brick lane, so if interested please do pop down! That'll be May 29th and you can see this book in the flesh! All very exciting.