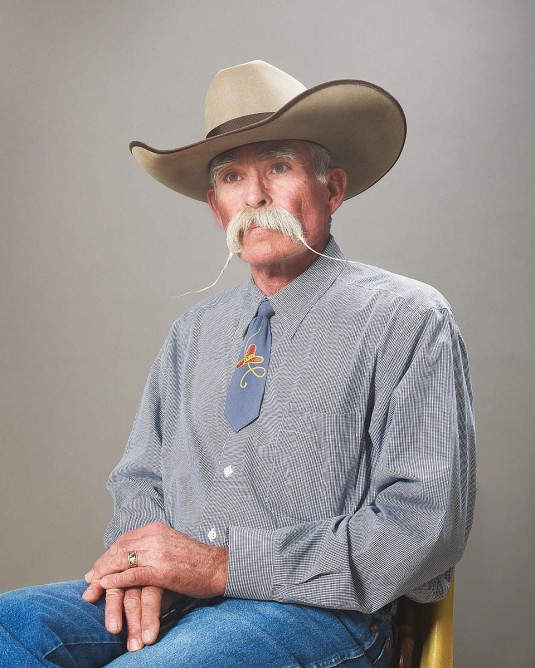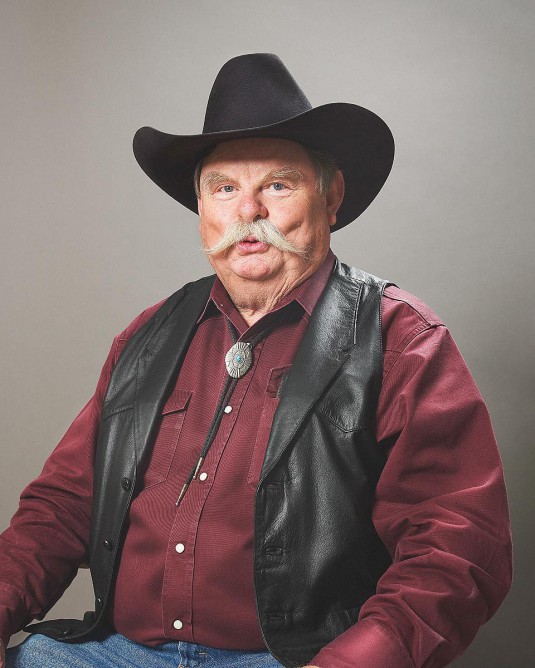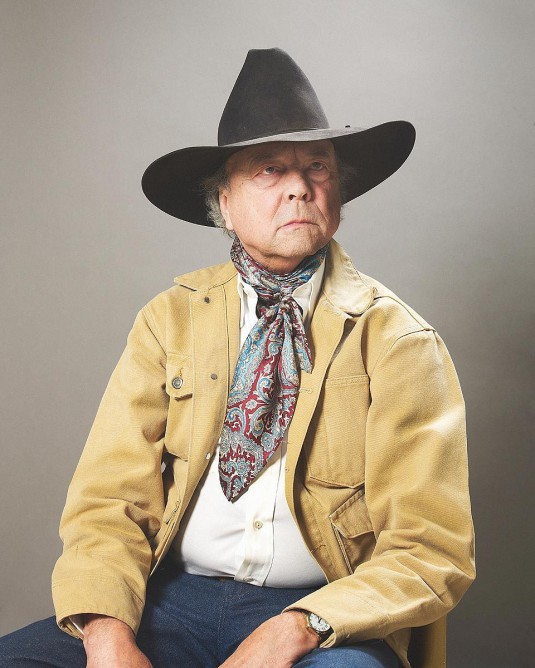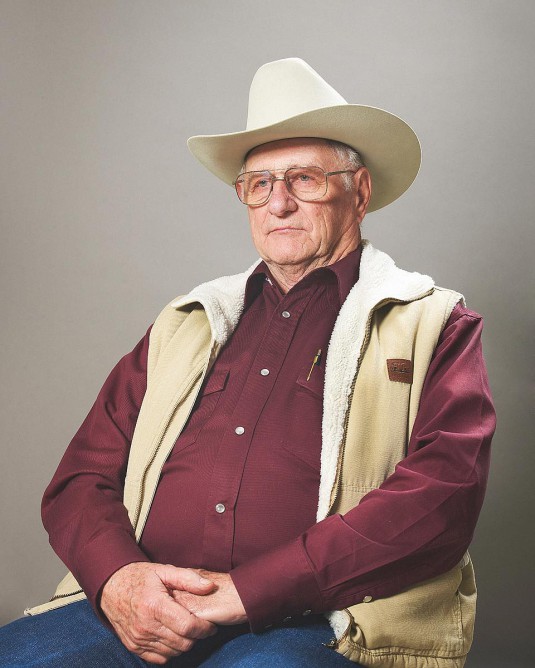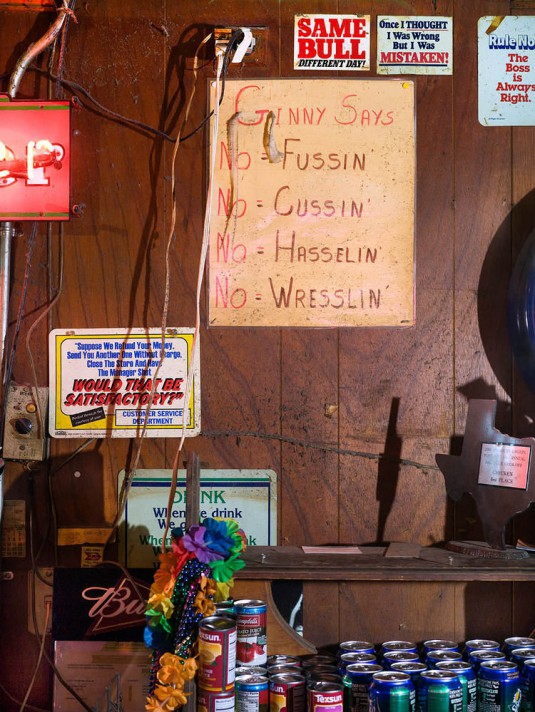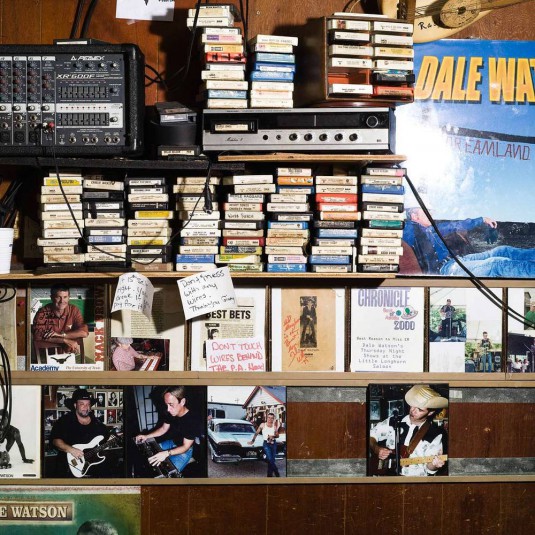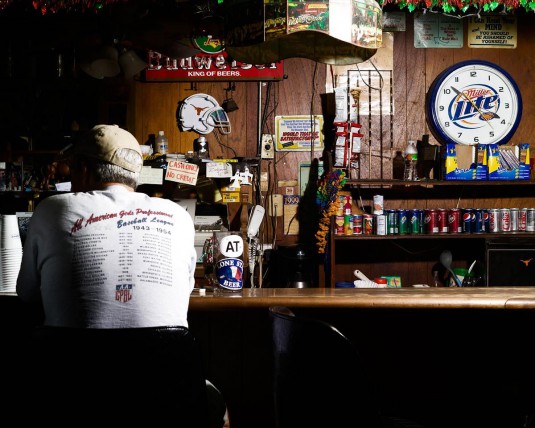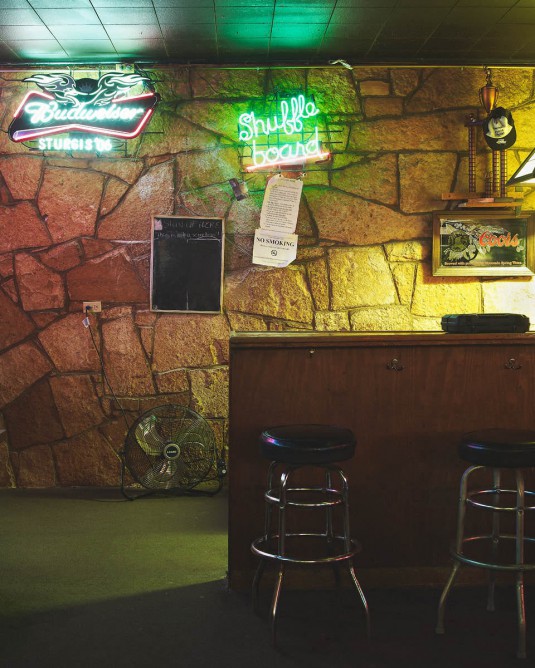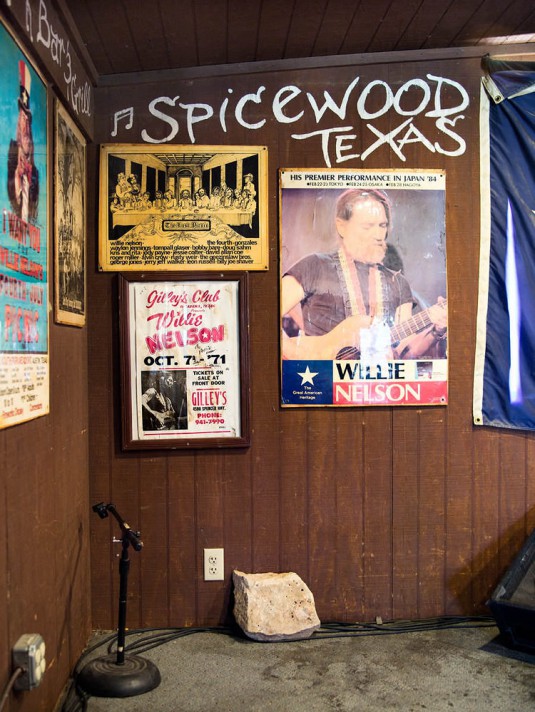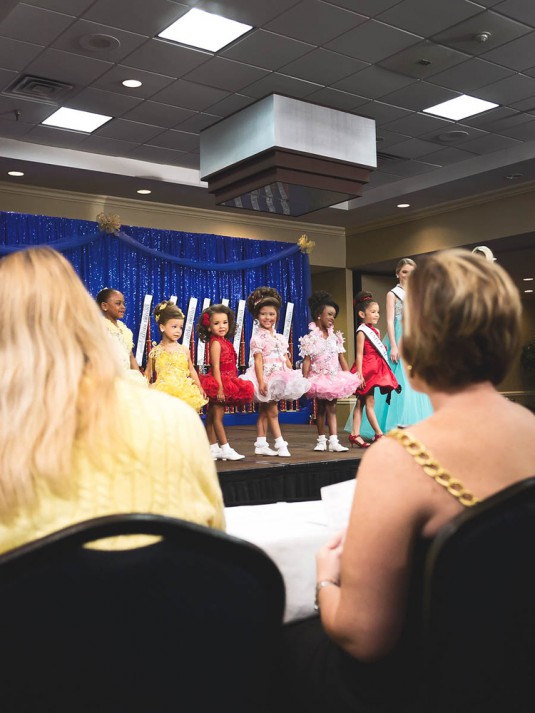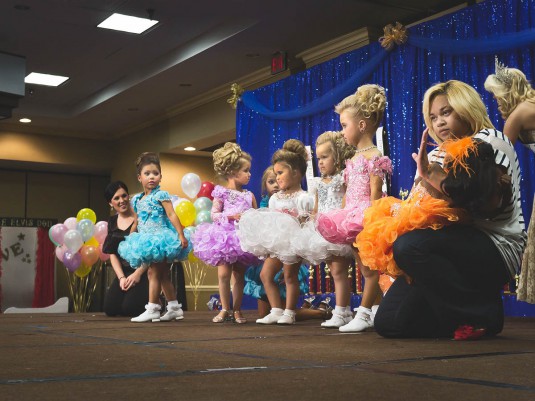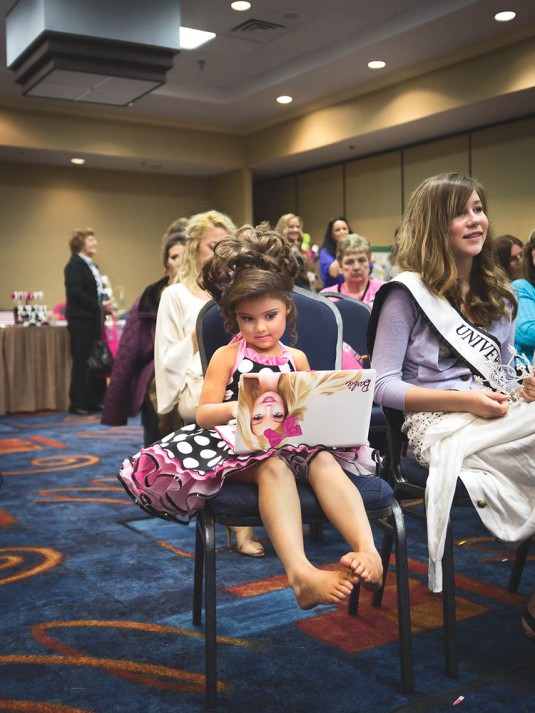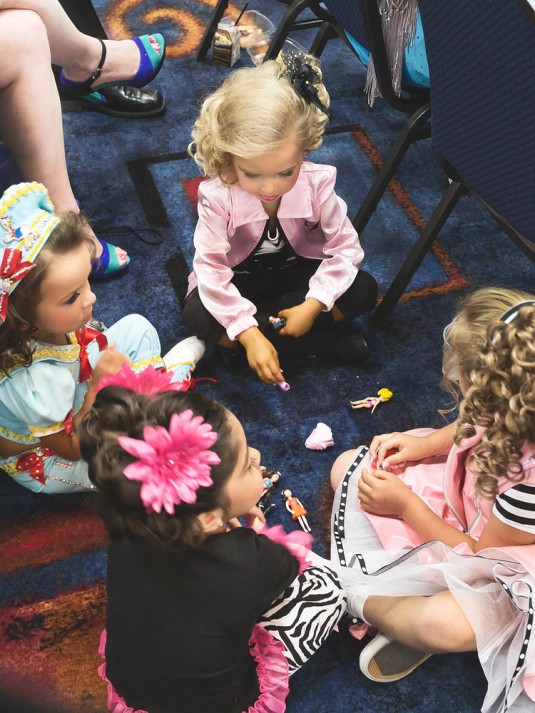 Jay B Sauceda is the definition of hecho in Texas. A self-confessed carne guisada addict, Jay B wears a cowboy hat the only way a man can — proudly. He believes in firm handshakes, Willie Nelson and telling compelling stories.
He's made a career preserving Texas history and uncovering the lone star state's hidden tales with his camera. Working with clients such as Pentagram, Texas Monthly, The Times of London and WIRED Jay B has propelled a freelance career into a business. Outside on a cafe patio enjoying the Texas heat (it's okay to be jealous), we sat down to discuss cowboys, stereotypes and why cynics make the best freelancers.
Q) Tell us a bit about yourself and your practice.
I moved to Austin from East Texas in 2003 and went to the University of Texas. I didn't really know what I wanted to do and didn't have much direction starting out.
I loved history and thought that I wanted to become a historian. I talked to my professor at the time and he was honest with me. He said, "Look if you want to be a historian and teach at the college level then you have to write and you're not a prolific writer. You're a good writer but you're a horrible student." He told me, there are a lot of other ways to be a historian. I didn't necessarily turn around and think I wanted to be a photographer but over time I realized that's essentially why I'm doing what I'm doing.
I finished school in 2007 and I almost immediately went freelance. I had asked The Butler Bros if they needed a full-time employee after interning with them but they passed. I also took on occasional design and development work but it was all to support my photography career.
Q) How did the opportunity to photograph the series All-Around Cowboys come about?
All-Around Cowboys was a personal project. I'm really into western culture and Texas historical preservation. I'm buddies with all these old cowboys from North Texas and we go to Terlingua every year for the annual chilli cook-off and we all dress up cowboy — traditional cowboy, not Jason Aldean cowboy. One year one of my cowboy friends invited me out to a cowboy poetry gathering. They have them nation wide it's exactly what it sounds like. I set up one night there and photographed people as they were coming into the evening performance. Most of those guys were wearing their Sunday best and out on a date with their wives.
I photographed 14 or so the first year and showed them to DJ Stout over at Pentagram Austin. He flipped shit because he's from that part of Texas and he said we could easily make a Pentagram Paper out of this.
Q) Does personal work often turn into commercial work?
I think that's the smartest way to get commercial work. DJ was the one who encouraged me to do more personal work. He didn't want to see my portfolio work that I had done for other people. He said, "I want to see something you came up with and then imagine myself fitting into that puzzle". Some of my favourite work is an accident or a product of something else I had gone out to shoot.
Q) Your approach to commissions is often rooted in culture and Americana. How does your personal background as a proud Tejano and Texas native influence your work? How do you avoid perpetuating stereotypes surrounding Texas culture?
Stereotypes are truths, that's the way I see it. Stereotypes surrounding Texas culture are definitely exaggerated truths. Statistically speaking, there are more Texans living in urban areas than ever but that doesn't change the fact that a lot of our culture comes from rural living and Americana. It's not like I made all those guys dress up like cowboys. They may not be walking around here or be the norm here but I could take pictures of half the people in Austin and take them to those same cowboys and they would think it was equally weird or interesting. The camera doesn't lie and I don't stage anything that's a personal project or supposed to be an honest representation of something.
Q) How would you describe your approach to capturing an authentic representation of your subjects / subject matter?
I talk to them. I'm really inquisitive by nature and I like asking people how they do things. I'm always legitimately interested in whatever it is I'm covering. That's my favourite part about this job. I get to go out and ask people questions and they are obligated to answer. I don't like staging things and I'm not good at it either, it's easier for me to photograph someone in their environment as is.
Q) How do you shape and maintain a commercial practice that also remains true to your values and interests?
Sometimes I'm just not a good fit for something and I'm honest with clients about that. My mantra is cover the things you love and show people something they might not have been able to see otherwise.
Q) What was the impetus to start Public school?
Public School was purely organic and developed out of a need to get our work out there. In 2008 I was renting a warehouse with another photographer. We were looking for some more creatives to add to the space, mostly to help pay the rent. Next thing we knew we had seven dudes in this space. At the time, we started a studio blog and because we all had such different practices and tastes it opened us up to a wider audience outside of design. We didn't want it to be highbrow like It's Nice That, we wanted it to be something that people in our industry would like but that someone in our family who didn't know anything about design could still appreciate. It did really well and we used that platform as a way to get our work out there. Later on, the blog became a victim of our own success because we started getting booked a lot more.
When we collaborate we are just so different that nine times out ten we annoy each other but our differences help each other in ways we might not seek out otherwise. Ultimately, we didn't like working as an agency. We all started as freelancers with no one to answer to and we liked that flexibility. We are too good of friends to answer to one another. Public School is like a creative frat house sometimes. We're great on one-off projects but it's a bit much for a full-time agency gig. A lot of the work that was paying the bills we didn't like doing. It wasn't fun for us.
Q) As a successful freelancer, was there ever a moment when you thought you made it? What advice would you give someone just starting his or her career?
In the beginning, every new client was a small victory. There were career goals that I had and when those happened it was really exciting. I always wanted to shoot for WIRED and Texas Monthly so when I got the calls to do that it was awesome. There was never a turning point though.
My advice is don't look for that. When I was younger I was on the look out for my big break but it doesn't work like that. You can't ever rest on your laurels. There's a certain amount of cynicism or pessimism you have to have as a freelance creative that makes you want to create new stuff that is better than what you've done in the past.  Don't pay attention to what everyone else is doing just keep making your tiny victories.
Q) What do you think are the most important skills and/or qualities a creative needs in order to transition into a freelance business?
The biggest two are an inquisitive nature, to find out how other people have done it, and the second is enough self-awareness to know when you suck at things. It's impossible right off the bat for most people to decide they're going to hire an accountant, etc. You have to figure out your own process and for me it's taken seven years to do that.
Going freelance is not kind of like running your own business, it is running your own business you're just all of the departments. I still have to do payroll, I still have to pay taxes but now I can afford to pay other people to take on some of those roles for me.
Q) What was the biggest challenge in setting up your own practice?
Being organized. I'm very scatter brained and I come up with more ideas and concepts than I know what to do with. That's why I've always benefited from having a producer. All the shit I can't even think about, my producer handles. It took my career to the next level.
Q) How is the Austin creative community unique? What does it mean to own a business in Austin?
It's a really supportive city. It's a small circle of people and everybody really knows everybody. A lot of people move here from New York, Chicago, etc and they talk about how cut-throat it was for them over there. Here, we all recommend each other for jobs. If I can't take on a client for whatever reason, I'll tell them to call so and so. That pass through mentality of helping the guy who is a little bit behind you is one of my favourite parts of this city.
Q) What's next?
Right now, I'm focusing on my new brand Yes To Texas, which is a spin-off of my twitter account Texas Humor. It's the Texas take on western and casual wear by a brand that lives in Texas.