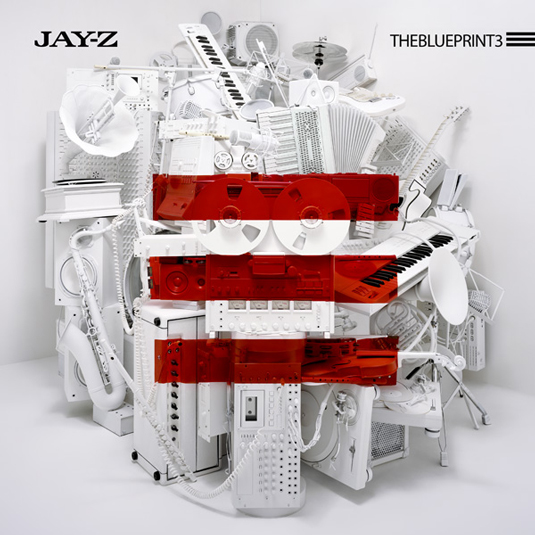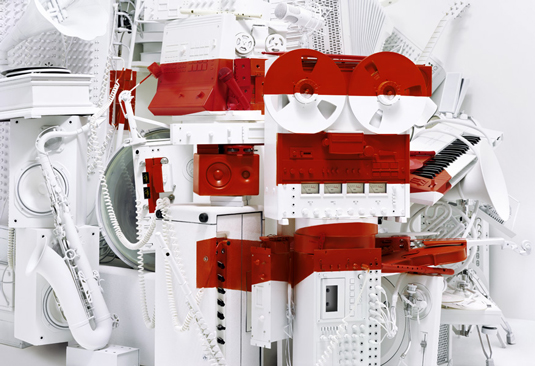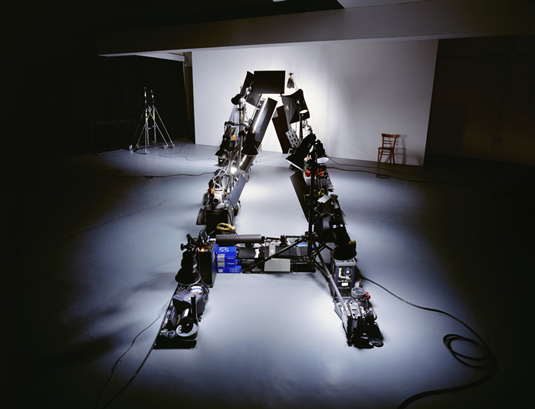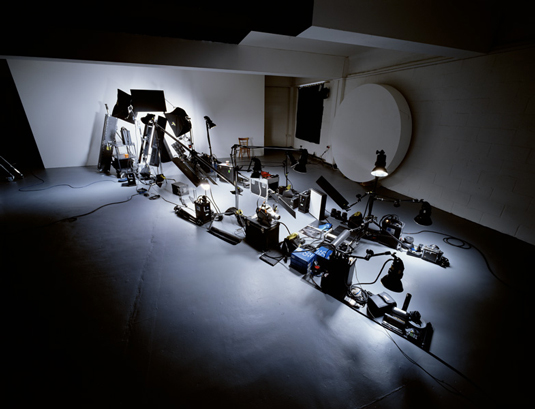 You know Jay- Z the artist, you definitely know Jay-Z the brand, but anyone for Dan Tobin Smith the photographer? Didn't think so, but Tobin-Smith, along with Nicola Yeoman, and Greg Burke are the trio responsible for Jay-Z's recent album art for Blueprint 3,
At first glance you'd be excused for thinking it was some Photoshop magic, but delve a little deeper and you'll be rewarded by work that is not just a strong concept, but an elaborate feat of production. The album's aesthetic and concept actually owes more than a little nod to Tobin Smith's earlier work for Athlete's Tourist album, and uses some clever plays on perspective.
So why some keyboards in a corner you might ask. Well Dan (first name basis and all that) refers to the gathered instruments by saying: "These things are like the forgotten pieces in hip-hop…"
Did you realise that the 3 stripes were actually painted onto the instruments themselves? Me neither, but check out the behind the scenes video to appreciate the craft that goes into such a project, or for more from the horses mouth, go to itsnicethat.com, where Dan goes into great detail about the whole process.
The only question left to be asked is: Is New York really running it, or a couple of young designers from London?
: :
via Sleevage