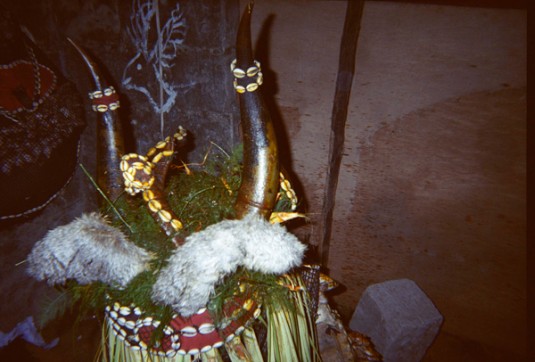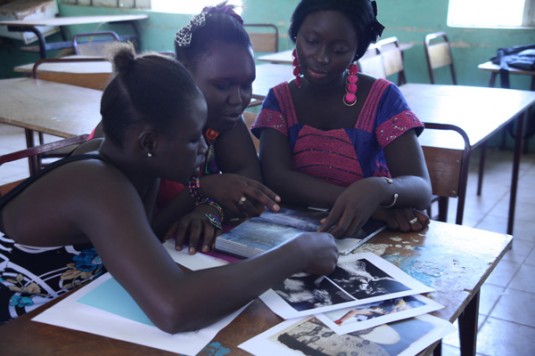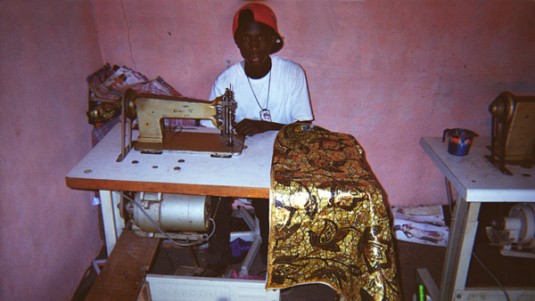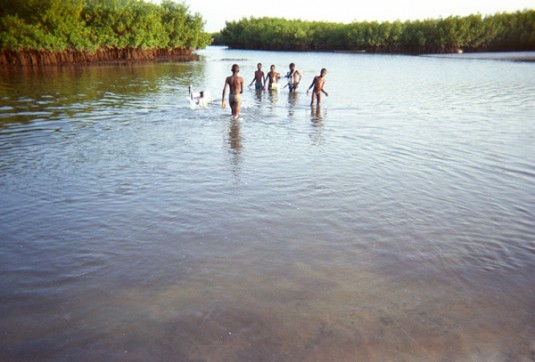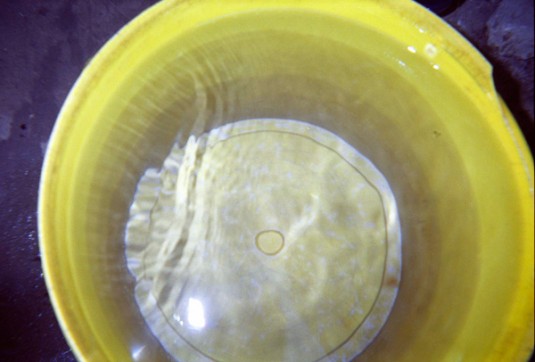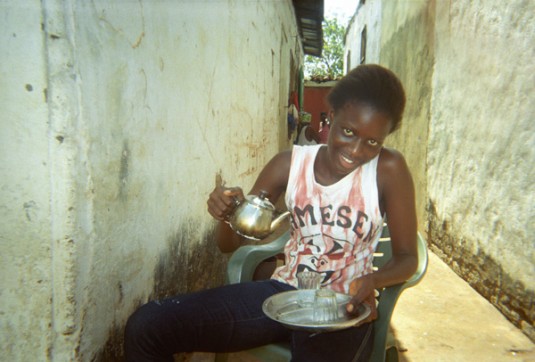 Heading into her final year of Uni, Jess Bishopp put all of life's big questions on hold (like, what's my dissertation topic?) to pursue her first major solo project. The brief was simple, give Gambian students disposable cameras to document their lives. The results are gripping, candid and honest.
Q) How would you describe yourself as a designer? Big question, I know.
Curious. I like to centre my designs on the user or how someone is going to interpret or experience it. Hopefully my outcomes are thoughtful. I like to base my work on everyday experiences.
Q) What's your poison?
It depends on the brief but if I'm allowed flexibility I like to work a lot in film.
Q) What inspired the Gambia Media and Design Project?
Well it started because I'd been going to The Gambia for the past four years with my old college, first I went out as a student and then I started taking UK students. We would spend a week there, half in the capital city Banjul and the other half about four hours up country in Tendaba. We would raise lots of money and aid beforehand to take out with us and after meeting with the different villages we would debate and decide where the aid should go. During these trips we met a lot of Gambian students who would act as our translators on the trip.
I felt like we didn't know the Gambian students who came from Banjul as well as we knew the people and the lives of those we met upcountry. I felt like we were missing out on a lot of cultural heritage that was based in the city. I wanted the students in Banjul to have a voice and show their lives and how they live through photography.
Q) Are there many artistic opportunities available for these students?
I've noticed most students study Business and the Sciences because they know they can get a career in those fields but to develop a country you need creative people. I wanted to, hopefully, inspire the students to pursuer creative endeavours. Every year I go I see more and more advertising, I think Graphic design and Advertising is a developing career in the region. It's an industry that is slowly developing.
Q) A lot of photography coming out of third world countries is from a first world perspective. Did that influence your decision to give these kids cameras?
There a lots of debates on how truthful documentary photography is but it is a powerful tool and we connect with photographic images. If you want to connect two cultures photography is a really powerful way to do that. I wanted the students to be able to document their lives. It was interesting to see the outcome, the fact that most of the students had never used a camera before.
Q) Is there a particular photograph that stuck with you?
There's one photograph of a little boy crying by Lamin Manga. It's of one of his younger brothers after he's been told off and had a beating. He's just out in their yard, in their compound. The little boy is tiny but he casts this massive shadow. His mouth is wide open and full of emotion. He looks like he's bursting with anger but he's completely alone. I think it is mildly symbolic of giving these students a voice. An outsider could never capture this and it's because of their relationships with the people that they are photographing that they can get these candid images.
Q) We love a good book but a lot of people say print is dead. Why did you decide to create a book out of the photographs instead of having it live online?
I wanted a physical object to consolidate all of the imagery and that could be sent back to the students, which is what I'm doing now. I feel like it's an object they can keep and that will inspire them after seeing that their work can go into a book and be published and be exhibited in London. I also think that a book is more accessible to the students and their families. Most of the students don't have computers and if you want to show something to your family it's much easier to pass around a book. There are lots of debates on 'are books dead' and they are definitely not.
Q) How was your experience using Kickstarter as a platform to get your book printed?
It was my first time using Kickstarter. I would advise for no one to take it lightly. It is an amazing tool but it is something that you need to learn to use. You have to do your research beforehand, look at other projects with a similar subject style or looking for similar funding to yours. The majority of your money will come from people you know so give your family a heads up and let them know what your doing.
::
See What I See  runs from 23 September – 16 October in the Well Gallery at London College of Communication.