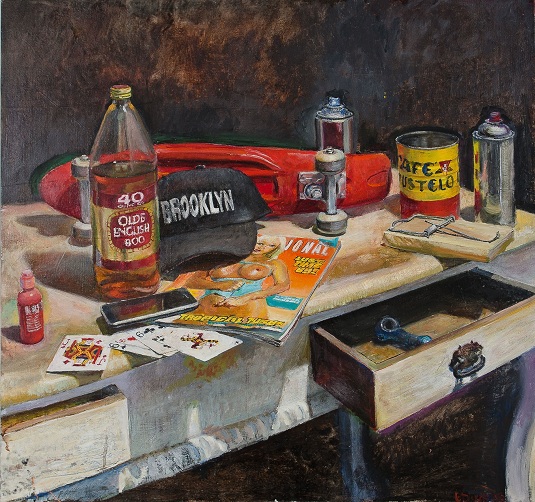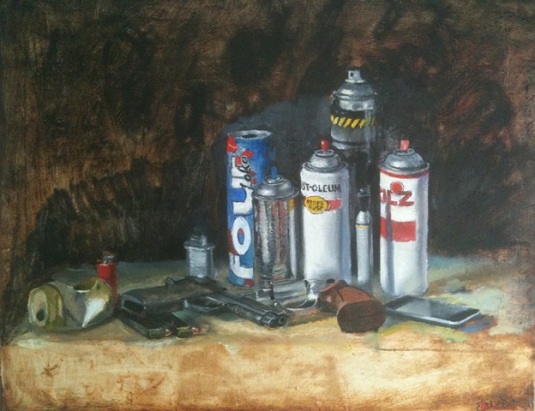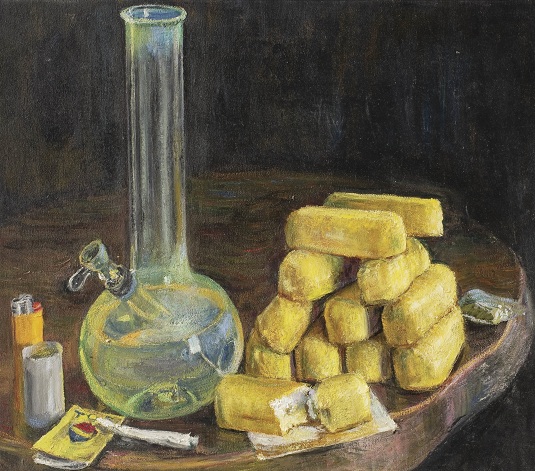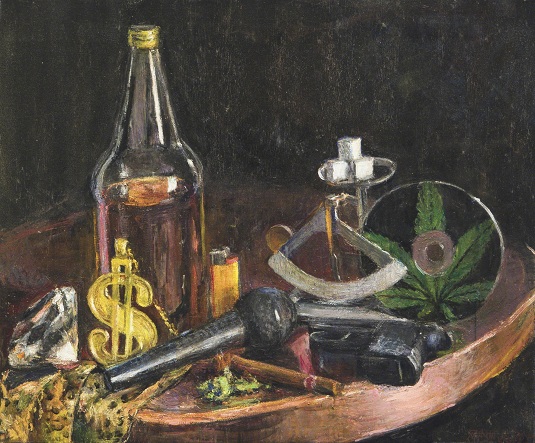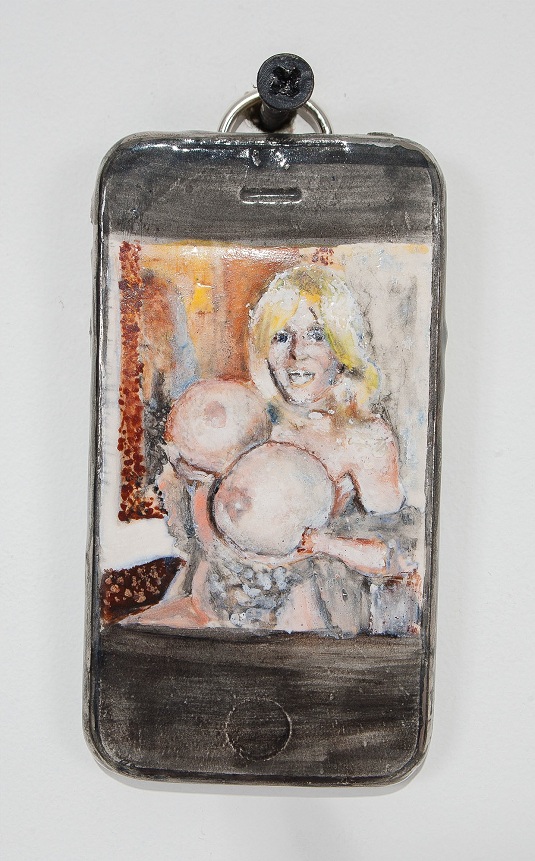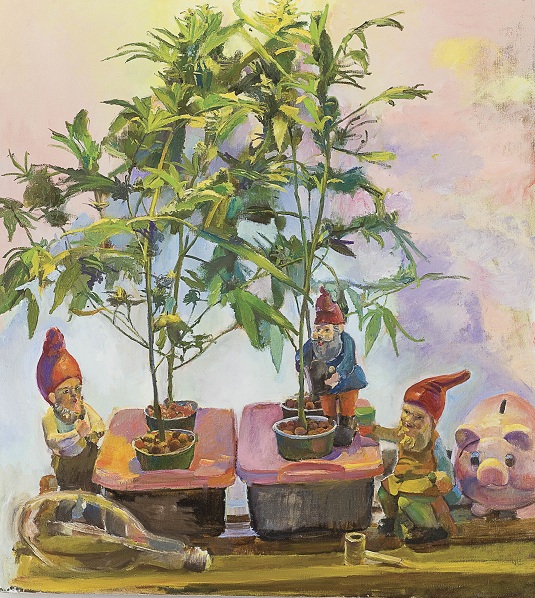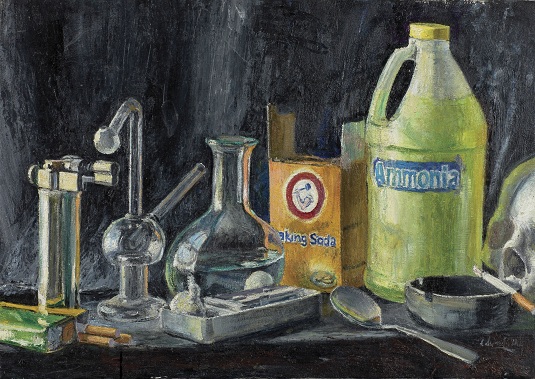 The Wire & Breaking Bad: two cult series that shed light on American society and its skewed pursuit and attainment of the American Dream, in turn revealing the reality of the struggle. In the case of both series, co-stars of this narrative came in the form of narcotics, deprivation and corruption and empathy – yes, empathy. Their success perhaps reflecting a subtle cultural shift of attitudes toward drug use and its place in modern society.
NY based artist Jesse Edwards produces fine art paintings depicting the utensils and paraphernalia of trap living. As Jesse puts it in his bizarre YouTube painting tutorial webisodes, he "puts the pain in the paint" with "this is a wrap from the trap."
Full of insightful, wry one liners, Jesse Edwards is set to accrue a cult following himself for his post-Impressionist portrayal of the grimier side of life.