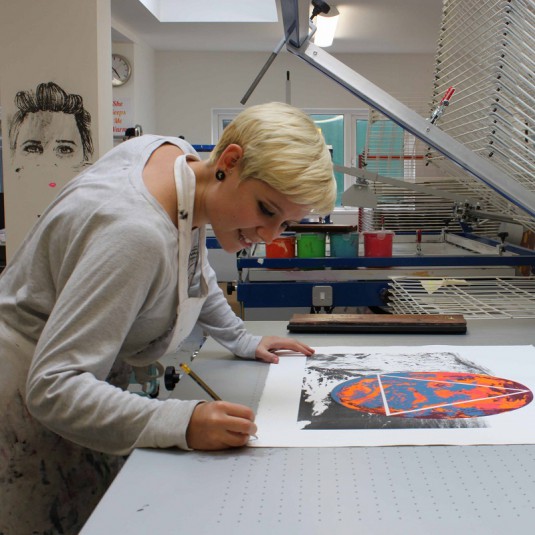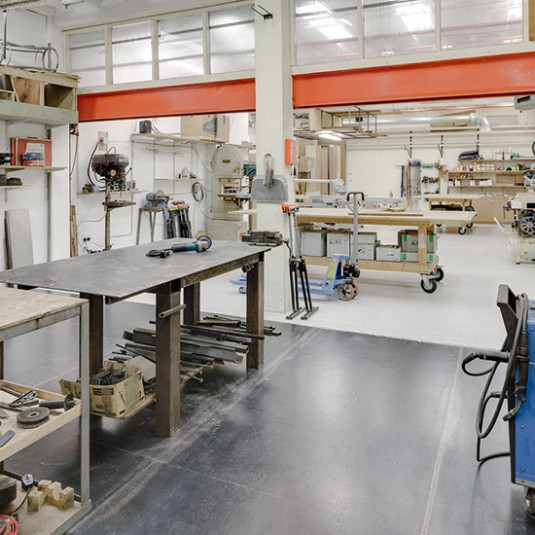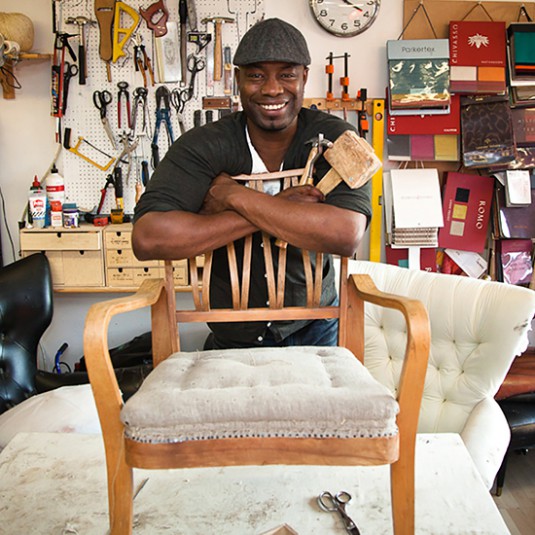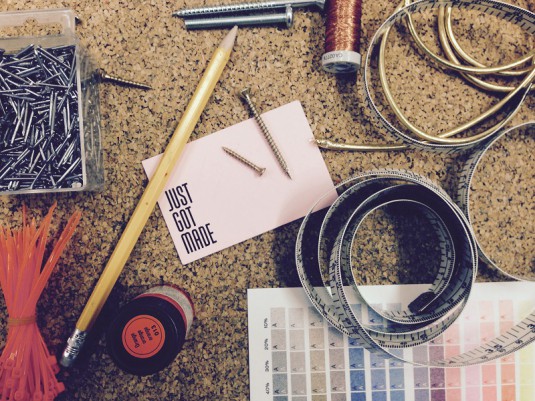 With the demise of UK's mass manufacturing industry during the latter 20th century, a smaller, nimbler counterpart has stepped into its wake. This change has been in part due to global economic factors, such as China's dominance of the manufacturing sector, and a post '80s shift in UK policy making in relation to the goods and services the country provides.
This notable market gap has been filled with micro-manufacturing outfits, along with micro design businesses requiring hundreds of units rather than hundreds-of-thousands. Then there's the impact of accessible new technologies, which in recent years has enabled designers to realise 'prototypes to product' cheaper than ever.
All that being said, the challenges facing the production market remain the same. From missed shipments dates, unhappy customers, to sourcing and building a reliable network of manufacturers and suppliers, anyone who has worked in a supply chain knows that one weak link can have catastrophic consequences.
Helen Kemp recognised the issues many designers were encountering. A designer by trade, Helen set up the Just Got Made Directory in 2014. Primarily a database of the UK's micro manufacturers, the company now also organises various meet-ups and events.
We caught up with Helen to find out more about the journey of creating Just Got Made, the challenges and opportunities in micro-manufacturing and their forthcoming JGM Weekender.
Q) Tell us a bit about Just Got Made…
Well, in April 2014 I started Just Got Made – with the idea that I wanted connect people around the UK Maker Movement to goods and services they need, in particular those I knew would understand and appreciate creative projects and small orders. It started as an online directory and then we started to put on meetups and events too, to look behind the scenes at making and manufacturing.
This year we're launching a sourcing service, to help people find their perfect production partners – the manufacturers, facilities and supplies they need to get stuff made.
Q) What was the impetus behind setting up JGM?
Well it always frustrated me how difficult it was to sort out my production and find manufacturers in my own projects (I studied textile design), and when I was working as a creative production manager too. I knew good manufacturers and suppliers were out there, I just couldn't find them! So I felt that something was needed to connect design and manufacturing together. After loads of moaning about it, I decided to get on with building the network myself.
It also coincided with this thing I had about wanting my own business when I turned 30. Actually, at the time I wanted to do a masters degree in design communication, but couldn't afford the fees. So Just Got Made is essentially my self-initiated masters degree! The first year was all about exploring, researching and learning – this second year had been testing how to make revenue, so I can start growing the team and network, to make a proper impact.
Q) The maker movement is gaining traction globally – particularly in the west – what key influences do you think are behind the resurgence?
The internet is a huge driver, as it allows micro-businesses to communicate with huge audiences and sell their work.
Technology too allows people to make products themselves or with micro-manufacturers in small batches relatively cheaply.
Socially, people have become aware of the impact of their consumer choices and there is a move towards buying from 'people' when possible, which has given rise to this 'maker revolution' in the West. I think Millennials and the younger generation are also more aware of the social and environmental impacts of what they buy and who from.
Q) What are the challenges for the industry and what excites you about the sector?
Manufacturing as an industry is rather traditional and sometimes that's great, but there are other elements of this that hold everyone back. We need to make it exciting, open and fresh, so that the whole scene thrives.
I'm excited about design-led new businesses who embrace the production process as well as the designs – Unmade, Wool and the Gang, POAM – and what they are going to achieve in the next few years. That's why I think it's really important for all designers to start learning now, and embrace production and manufacturing knowledge.
Q) With the rise of 'micro-manufacturing' do you think it could rejuvenate mass manufacturing – particularly in the design industry – in the UK?
Good question. Not really actually, I don't necessarily think the two are exclusive anyway, but the two approaches suit different types of products… Food for thought!
Q) You have a background in design and communications. Has your previous experience been beneficial in building your our business? And if so, how?
Yes definitely. My last job was about now to communicate ideas, so I wanted to communicate how excited I get about manufacturing to designers. I try and put this though everything, from how I write, to the website design.
I also have a lot of experience in event organising and this has been so useful for JGM's events like our Field Trips in London Design Week and The Weekender: a two day festival about micro-manufacturing coming up end of Feb.
Q) What advice would you give other creatives wanting to start their own independent ventures?
Do it! This Month! Learn by doing – don't over think it, just go ahead and start something. You can always change it or shut down if you don't like it or something goes badly wrong, but chances are once you start you'll be totally addicted and in love with your project!
I think as well, try not to feel overwhelmed with the big picture of what you want to do, just take it a day at a time. Just Got Made is a big, ambitious idea and it was a bit overwhelming, so when I started I just thought, I'll try it for two years- If I don't like it, or other people don't or whatever, it will have been a great experiment and I'll be happy with that. It took all the pressure off and actually
I worked harder because of the 'time limit' thing. I've now 'renewed' and given myself a five year get out clause!
Q) What helps you to stay organised?
LISTS!!! I have a big 'to do' list every month with the major tasks to achieve, and then I roughly break it down into a weekly plan. Most importantly I then have a daily small list for things to achieve that day – although those tend to be over ambitious so I need to work on that this year!
I use lined notebooks, nothing digital which I just find distracting. My choice of notebooks are the small slate grey A5's from Muji and a standard black biro.
Q) What was the last book that you read?
I'm currently reading Samuel Pepys Diary. Before that, Malcolm Gladwell's The Tipping Point.
Q) What's on your current playlist?
We've got Northern Soul compilation CDs in the car. My music actually comes mainly from radio (old school!), I listen to Giles Petersons worldwide, Cerys Mathew's on 6 and Don Letts most weeks.
Q) What's next?
I'm focused on our Just Got Made Weekender, a two day festival celebrating UK making and micro-manufacturing. We have a marketplace full of suppliers, workshops and factories, experts giving advice for creative businesses and plenty of exciting demonstrations.
Next, we're launching a sourcing service in April 2016, so if you're a designer or small business looking for UK manufacturing partners give me a shout!
::
Join Just Got Made at LBB Pop-Up School: How to Source and Work with Manufacturers // Mon 25 Jan, 7.30-8.30pm // Electric House, 191 Portobello Rd, London W11 2ED // Want to bag a complimentary ticket? Sign up to the LBB newsletter to be eligible for LBB events at Soho House Group.
Deprecated: Function get_magic_quotes_gpc() is deprecated in /customers/3/8/6/letsbebrief.co.uk/httpd.www/wp-includes/formatting.php on line 4387
Notice: compact(): Undefined variable: limits in /customers/3/8/6/letsbebrief.co.uk/httpd.www/wp-includes/class-wp-comment-query.php on line 853 Notice: compact(): Undefined variable: groupby in /customers/3/8/6/letsbebrief.co.uk/httpd.www/wp-includes/class-wp-comment-query.php on line 853 Notice: compact(): Undefined variable: groupby in /customers/3/8/6/letsbebrief.co.uk/httpd.www/wp-includes/class-wp-comment-query.php on line 853 Notice: Theme without comments.php is
since version 3.0.0 with no alternative available. Please include a comments.php template in your theme. in /customers/3/8/6/letsbebrief.co.uk/httpd.www/wp-includes/functions.php on line 4024 Deprecated: Function get_magic_quotes_gpc() is deprecated in /customers/3/8/6/letsbebrief.co.uk/httpd.www/wp-includes/formatting.php on line 4387 Deprecated: Function get_magic_quotes_gpc() is deprecated in /customers/3/8/6/letsbebrief.co.uk/httpd.www/wp-includes/formatting.php on line 4387 Deprecated: Function get_magic_quotes_gpc() is deprecated in /customers/3/8/6/letsbebrief.co.uk/httpd.www/wp-includes/formatting.php on line 4387