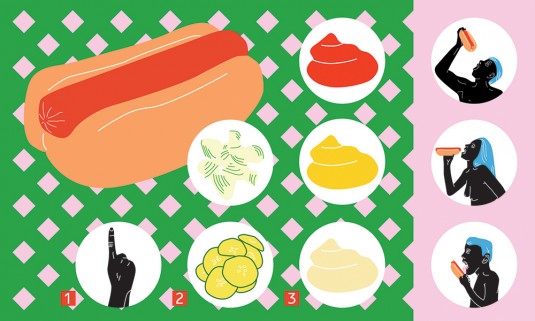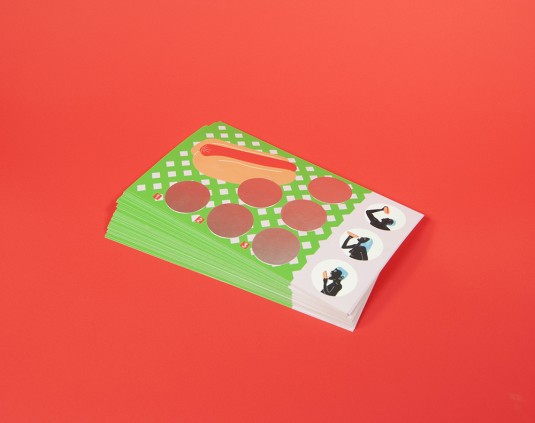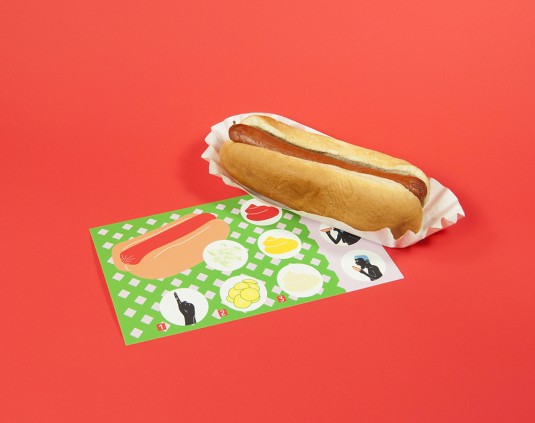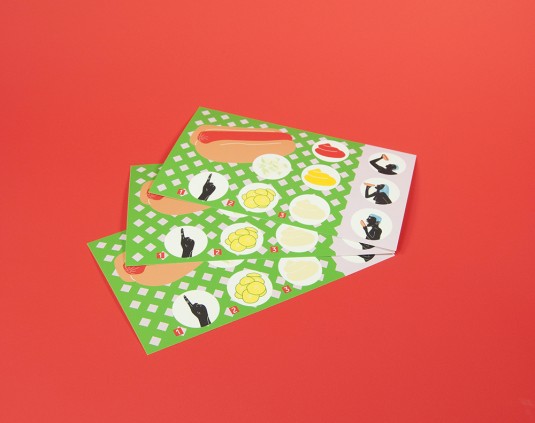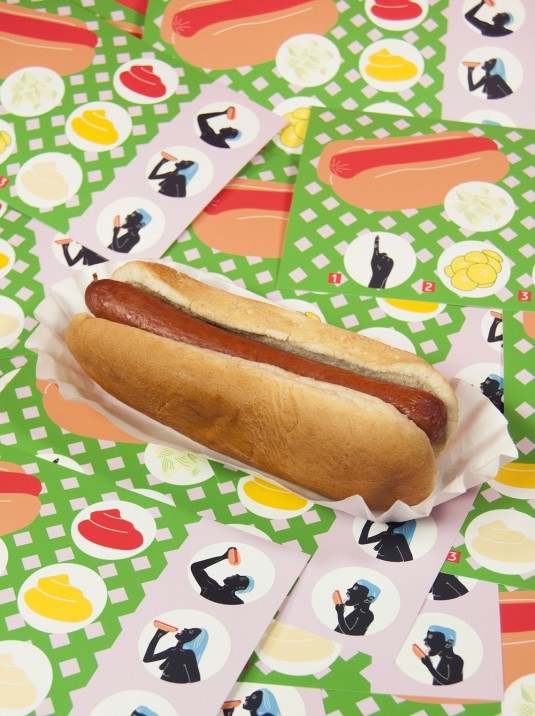 Let's be honest: illustrations of hot dogs are generally more appealing than eating the real thing.
This must have been the idea when New York restaurant Crif Dogs commissioned Kenny Batu to design a tongue-in-cheek scratch card.
Apart from the range of usual toppings, diners are also given instruction on how to chomp down on those meaty bad boys.
The colourful graphic iteration provides a novel marketing approach for an established NY delicacy.