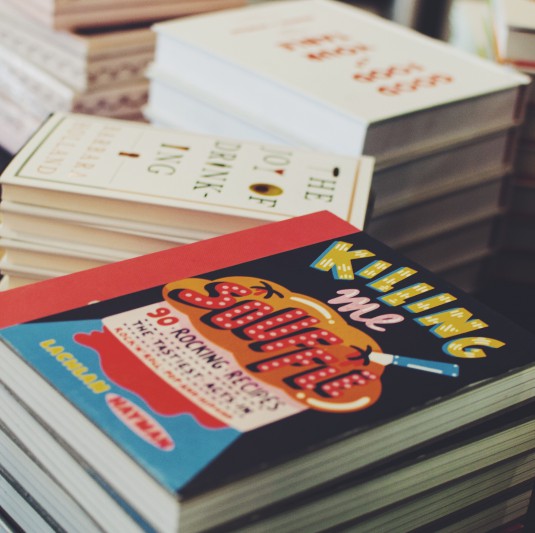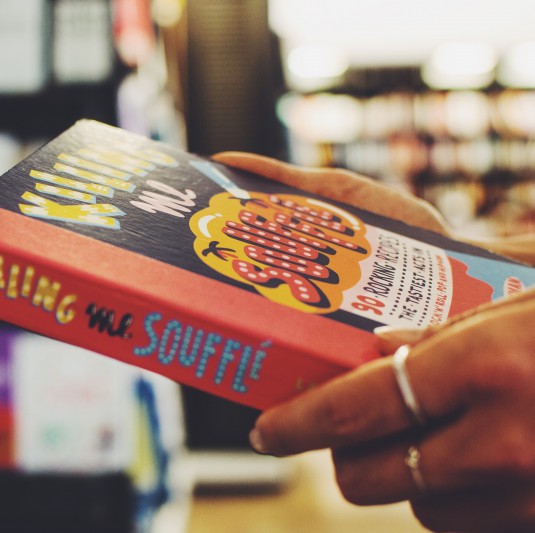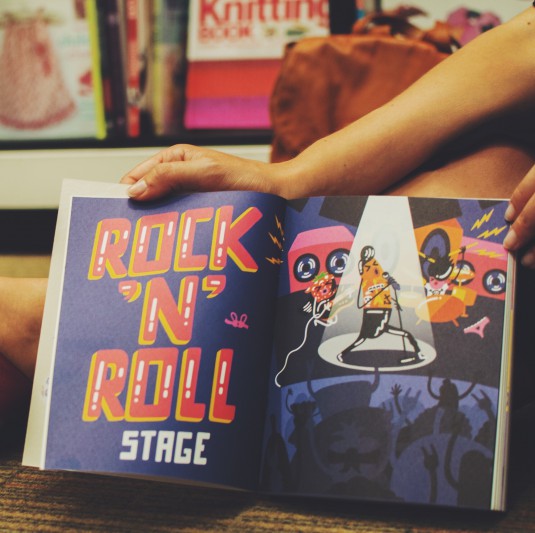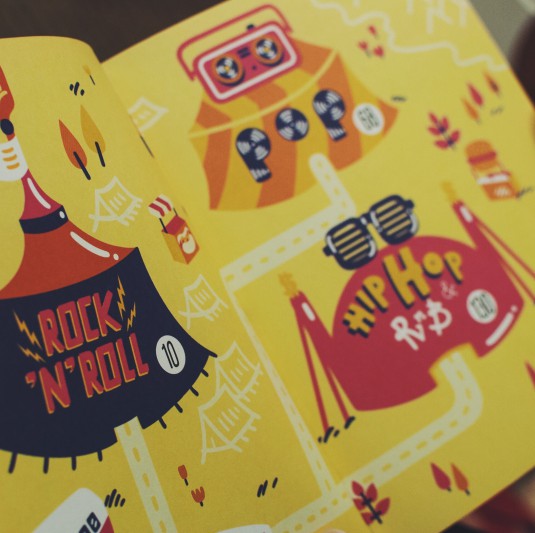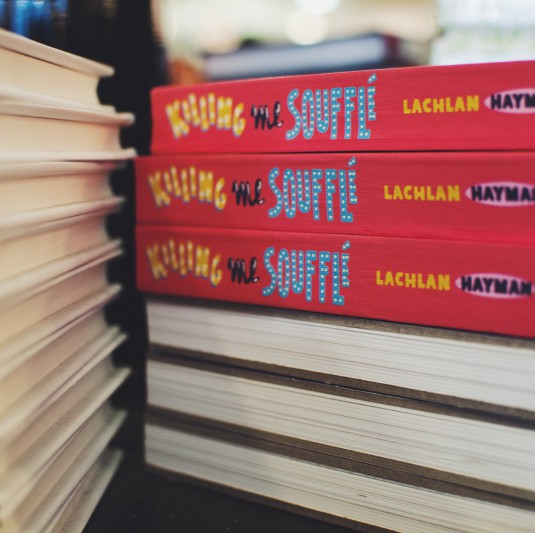 Some ideas are so simple that you can't help but think: "how come it hasn't been done before?"
Professional chef Lachlan Hayman and Kyle Books have developed one such idea. Marrying the foodie culture and music festivals zeitgeists, Hayman and Books have produced a cookbook entitled Killing me Souffé.
Split into several parts – or shall I say stages – of Rock'n'Roll, Pop and Hip Hop, the book curates a selection of Crowd Warmers (starters), Headliners (mains) & Encores (desserts). With recipe titles such as Papadum Preach, Smells Like Terrine Spirit and Fight For Your Right to Pate, the concept clearly provided both writers with endless food for thought.
Illustrator Marylou Faure was commissioned to bring some added frivolity to the party care of her witty, entertaining illustrative style. The colourful cookbook was recently published in June and is now available at a Waterstones near you.
::
Photography by Louise Dewast
Deprecated: Function get_magic_quotes_gpc() is deprecated in /customers/3/8/6/letsbebrief.co.uk/httpd.www/wp-includes/formatting.php on line 4387
Notice: compact(): Undefined variable: limits in /customers/3/8/6/letsbebrief.co.uk/httpd.www/wp-includes/class-wp-comment-query.php on line 853 Notice: compact(): Undefined variable: groupby in /customers/3/8/6/letsbebrief.co.uk/httpd.www/wp-includes/class-wp-comment-query.php on line 853 Notice: compact(): Undefined variable: groupby in /customers/3/8/6/letsbebrief.co.uk/httpd.www/wp-includes/class-wp-comment-query.php on line 853 Notice: Theme without comments.php is
since version 3.0.0 with no alternative available. Please include a comments.php template in your theme. in /customers/3/8/6/letsbebrief.co.uk/httpd.www/wp-includes/functions.php on line 4024 Deprecated: Function get_magic_quotes_gpc() is deprecated in /customers/3/8/6/letsbebrief.co.uk/httpd.www/wp-includes/formatting.php on line 4387 Deprecated: Function get_magic_quotes_gpc() is deprecated in /customers/3/8/6/letsbebrief.co.uk/httpd.www/wp-includes/formatting.php on line 4387 Deprecated: Function get_magic_quotes_gpc() is deprecated in /customers/3/8/6/letsbebrief.co.uk/httpd.www/wp-includes/formatting.php on line 4387