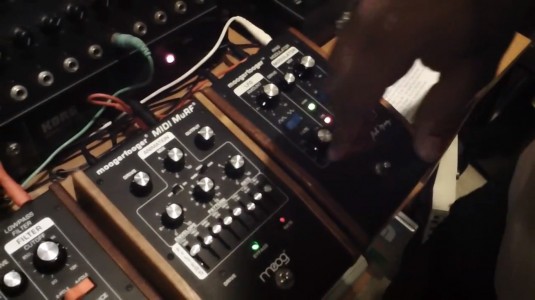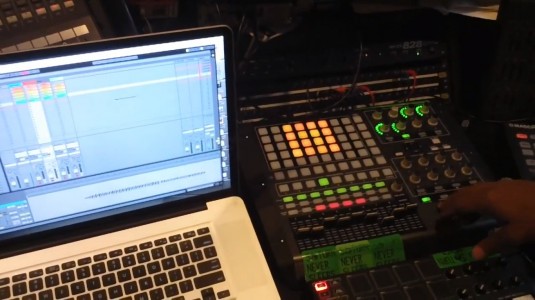 "Fhloston Paradigm is a manifestation of afro futurist ideals, based in an electronic music landscape. It walks the line of duality, both science fact and science fiction. It is the future of the now moment. The purpose is to transmit the omni-versal message of divine abstractions into aural pleasing tones." – King Britt
On Chasing Rainbows (taken from the Fhloston Paradigm EP) King Britt produces an intergalactic cinematic soundscape that examines the duality of science and spirituality as a sonic concept. The EP project was partly inspired by King Britt's relationship with his extensive array of analogue kit and the memories the resulting sounds evoke [all of which he discusses in the video above].
The accompanying futuristic B-movie styled music video for Chasing Rainbows continues to visually explore the duality concept, accentuated by African meditative dance, gas mask props and 80's styled graphics.
The Fhloston Paradigm data stream charts the inspiration and process behind Fhloston Paradigm. It contains many a visual sci-fi gem, and is definitely worth a look.
::
Fhloston Paradigm is available from Hyperdub