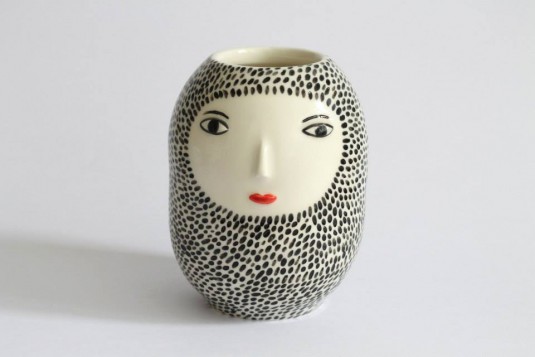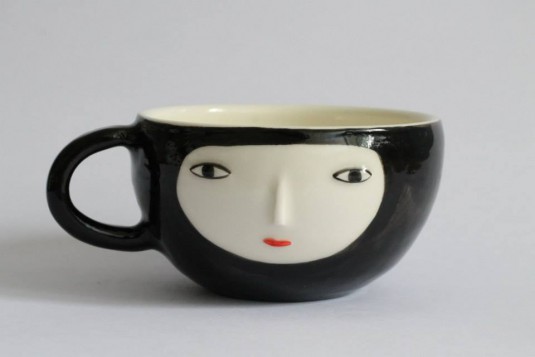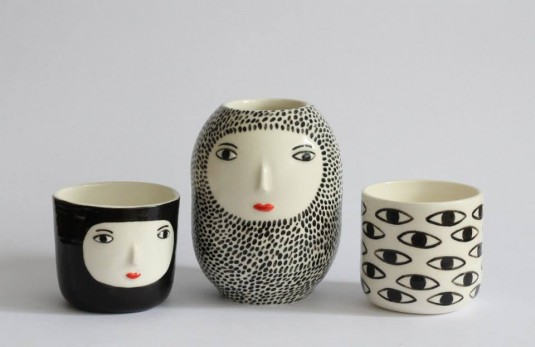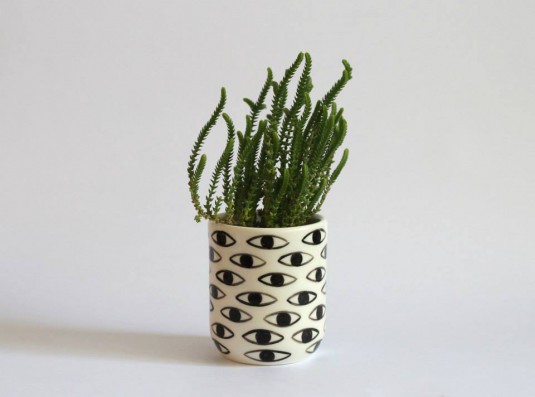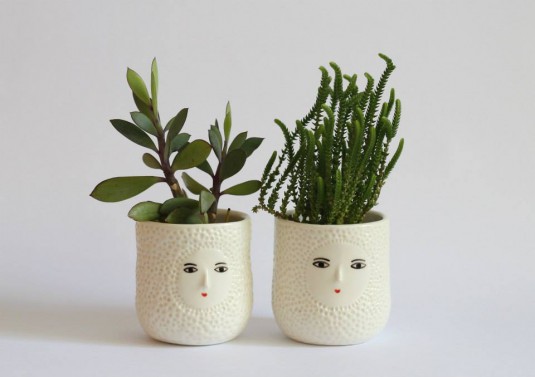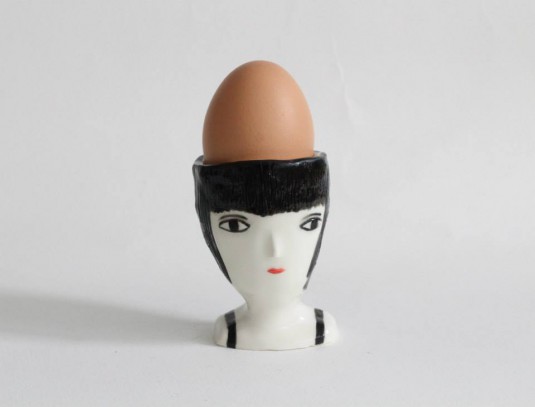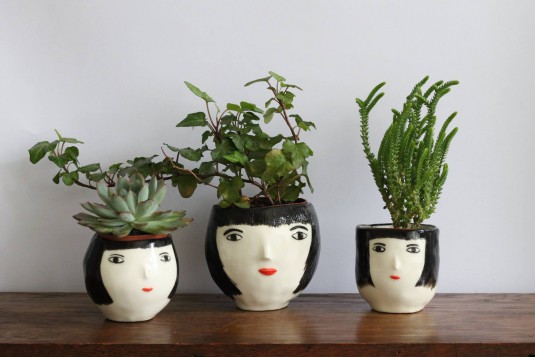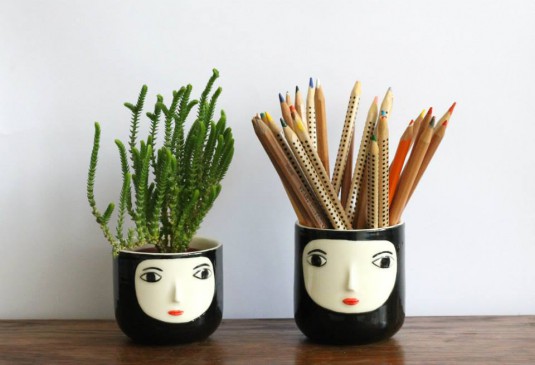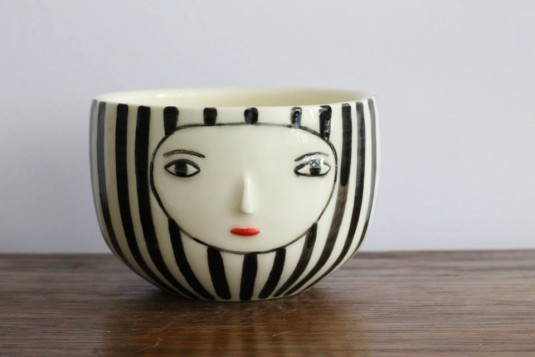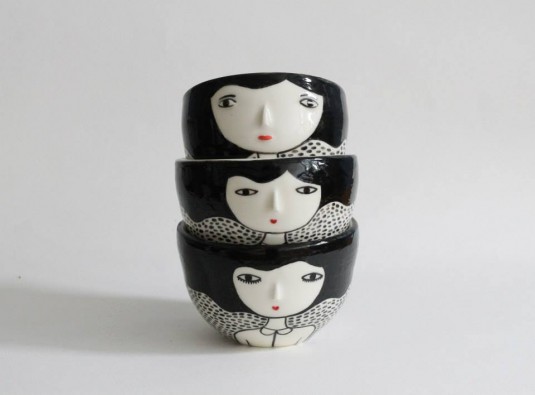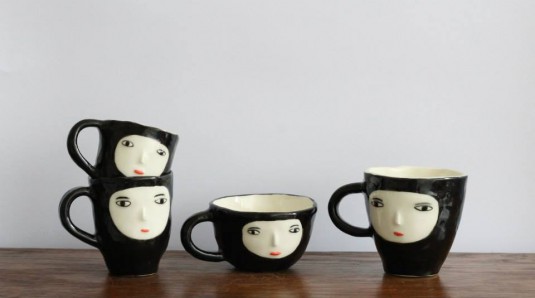 The ceramic work of London based Argentinian artist Kinska  delicately crosses between that of fine art and decorative utensil.
The handmade collection features plant pot holders, mugs and small sculptures – all complete with Kinska's quirky signature motif of faces.
With prices ranging from £20 to £150, the current collection is available from Etsy.