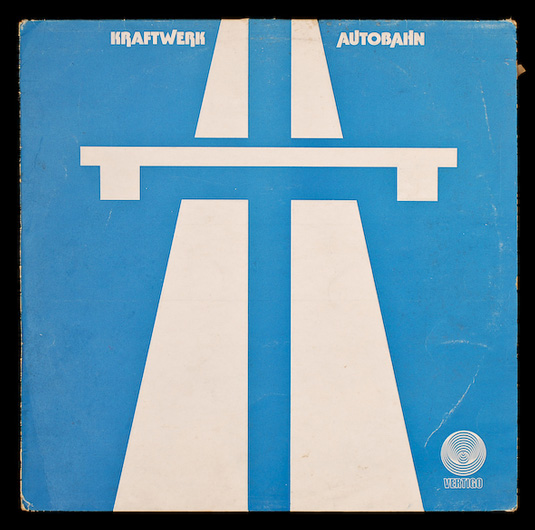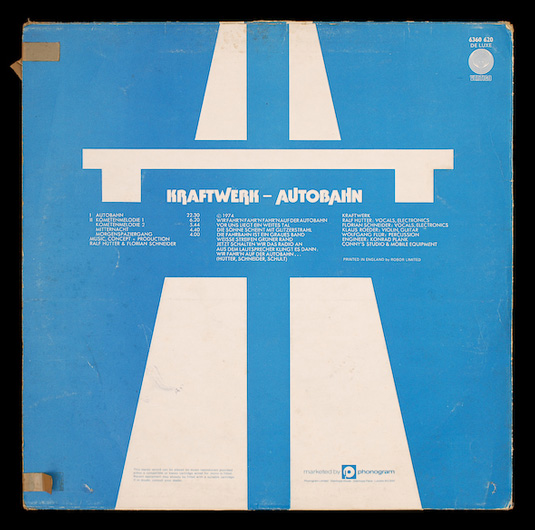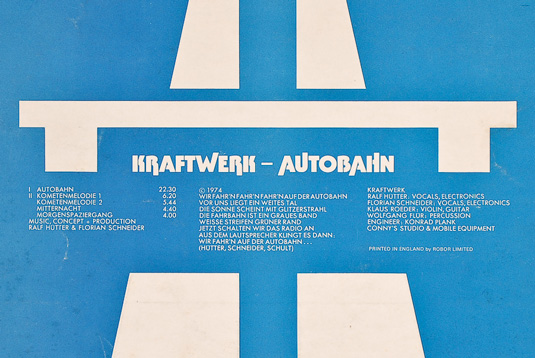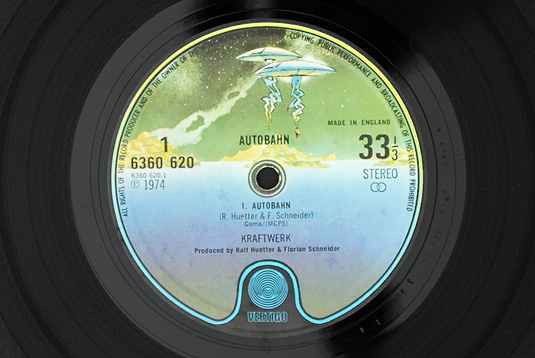 To those with a casual knowledge of Kraftwerk, Autobahn perhaps represents the intro to this legendary German quartet. But for these Gods of Krautrock, Autobahn in fact represented their fourth album release.
Super-serious aficionados will know that the artwork of this UK version – released on the Vertigo Records in 1974 – was in fact different to the original artwork, and was produced by the label's visionary in-house marketing department.
The original front cover was painted by Emil Schult, a long-time collaborator of Kraftwerk producers Ralf Hütter and Florian Schneider, who also co-wrote the lyrics to the song "Autobahn". The title track is intended to capture the feeling of driving on the first ever Autobahn (A555) from Köln to Bonn, built under the mayor Konrad Adenauer between 1929 to 1932.
If the Con-Dem UK coalition government could conceive a record to coincide with new HS2 rail proposals, who knows what might be possible. Thankfully no such plans are in the pipeline.