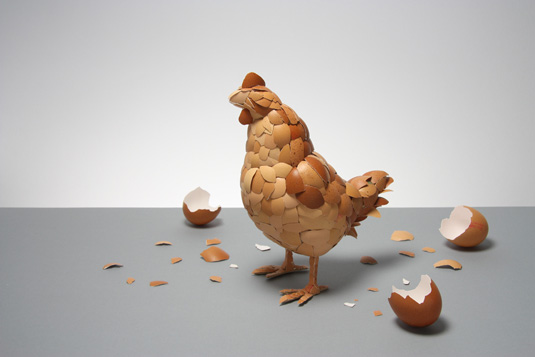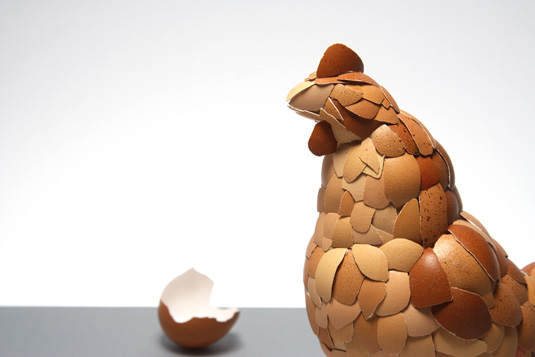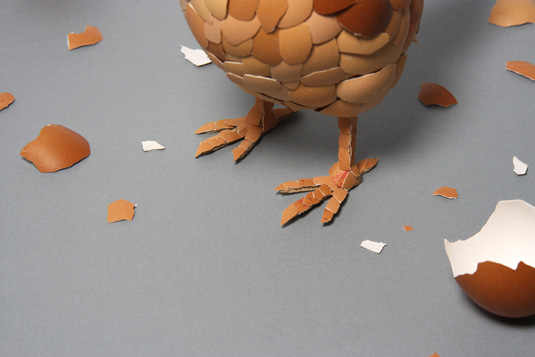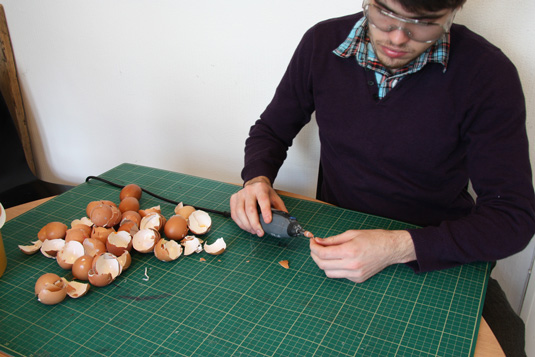 So what did come first? The chicken? The egg? Or the obsessive, highly impressive, tactile approach to sculptural design of Kyle Bean.
With a BA (hons) in Illustration, Kyle has gone on to channel those skills in a tactile (and this case very delicate) manner. His hand crafted models, set design and art direction has seen him work for clients ranging from Wallpaper*, Financial Times and Vogue.
It appears as though Mr Bean came first after all.