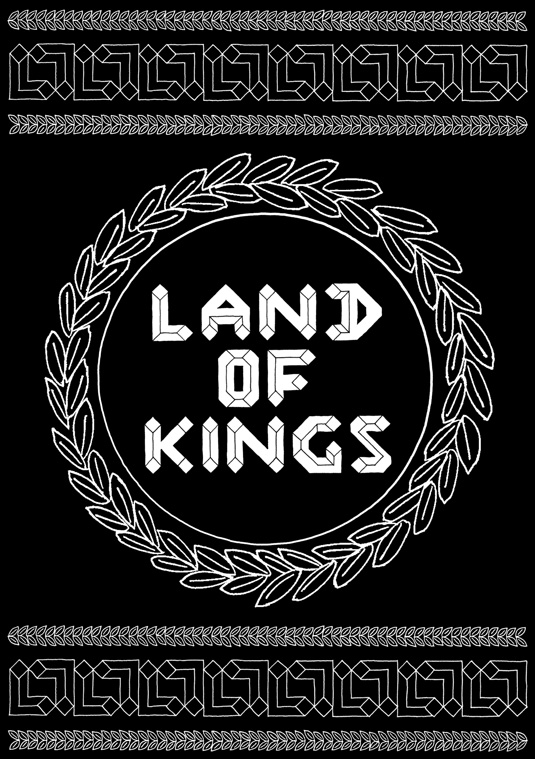 We caught up with Land of Kings co-founder Nick Griffiths to find some more about the Hackney based music and arts extravaganza.
Q) Land of Kings – what's that all about then?
It's a multi-venue music and art showcase featuring some of the best bits of Hackney's creative scenes across 15 venues for 2 nights. One wristband gets you into all the events which happen across a mix of basement clubs, live music spaces, galleries, bunkers, school halls, banqueting suites and a couple of surprises.
Q) What was the inspiration for creating such an event?
Me and (partner in LOK) Connie were putting on festival stages and events for other people, I was doing a monthly party in Dalston and Connie's lived in Hackney for 12 years.
We're both excited by interesting spaces and artistic happenings in them. Connie called me one night saying she had an idea to present a number of interconnected events in some of the area's unassuming basements, blank spaces, restaurants etc. I think she was eating a kebab at the time! She said it should be called Land of the Kings. I said it wasn't a bad idea but Land of Kings was a better name. She agreed. The rest is history.
Q) What are some of the best bits to look out for over the weekend?
I'm pretty excited about the Four Aces programme – the legendary nightclub which used to be on Dalston Lane. The list of people that played there is ridiculous.
Local filmmaker Whinstan Whitter's been making a feature about it so we've got a screening of that at the Arcola Tent, then some of the original Djs spinning reggae for a daytime BBQ in the Eastern Curve followed by a jungle party later on. Other than that, Eglo Live Band, Night Angles, Lazer Cave, Hackney Film Festival Rooftop Screening, The Austerity Games, Factory Floor. Too much to mention!
::
Land of Kings – Friday 4th & Saturday 5th May 2012 / Friday – 6pm – 5am, Saturday 3pm – 5am
Tickets available from the Land of Kings website.