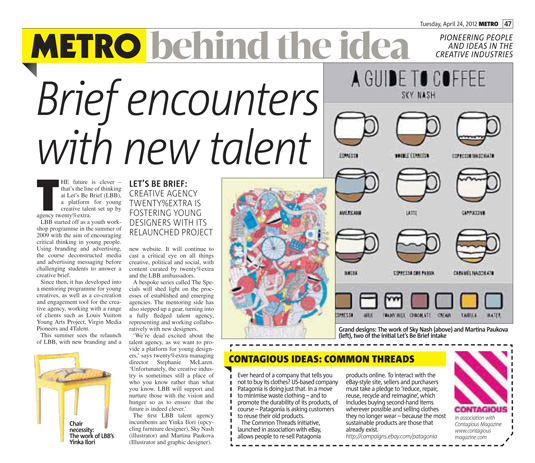 It has been a good old slog the last few months getting the new LBB site ready, as well as all our new LBB initiatives.
So it was very nice to see LBB featured in 'Behind the Idea' in the Metro last Tuesday.
Have a peep at the full article here.