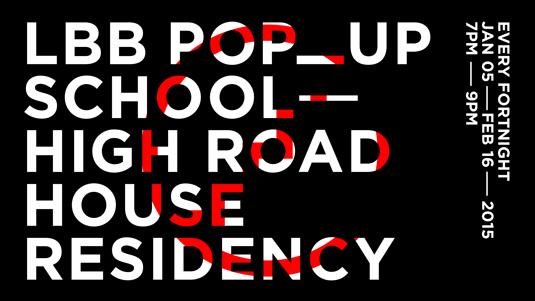 New Year, new timetable for LBB Pop-Up School.
Starting January 5 2015, we launch a new fortnightly residency at High Road House in Chiswick (part of the Soho House Group). Every other Monday, from 7-9pm, we'll be hosting a range of sessions aimed at the creative entrepreneur.
Visit the LBB Pop-Up School website for the latest syllabus. And to keep right up-to-date, make sure you follow us on twitter.