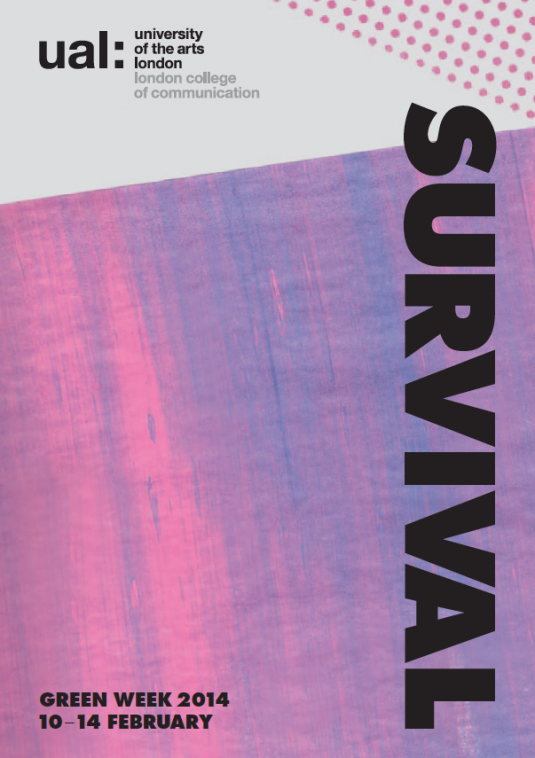 The 'green issues' agenda has built momentum over the past few years. Sustainability has now entered the commercial conversation, with the likes of Unilever openly equating sustainable practice to the bottom line. But the reality is that there is still a long way to go from the subject existing on the periphery of mass culture to it becoming part of everyday consumer behaviour and economic decision making.
As an institution responsible for teaching the designers and communicators of the future, The London College of Communication has made a conscientious effort to tackle popular attitudes with their Green Week initiative.
Now in its fourth year, the event runs from the 10—14 February and has an impressive line-up of workshops, lectures and activities; each investigating the subject of survival and how creative practitioners are responding to the issues of our time.
Workshop facilitators include D&AD, Fred Deakin, RSA, Design Council and Occupy Times, as well as a talk and exhibition from photographer Tom Hunter. A full time table of events is available on the LCC website.