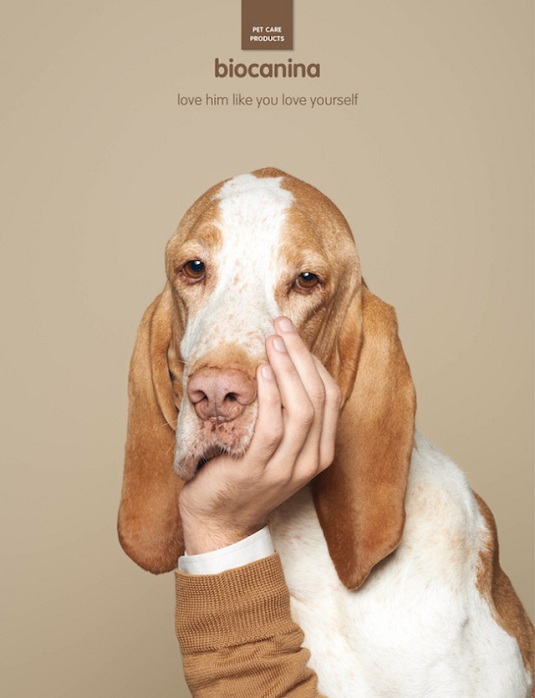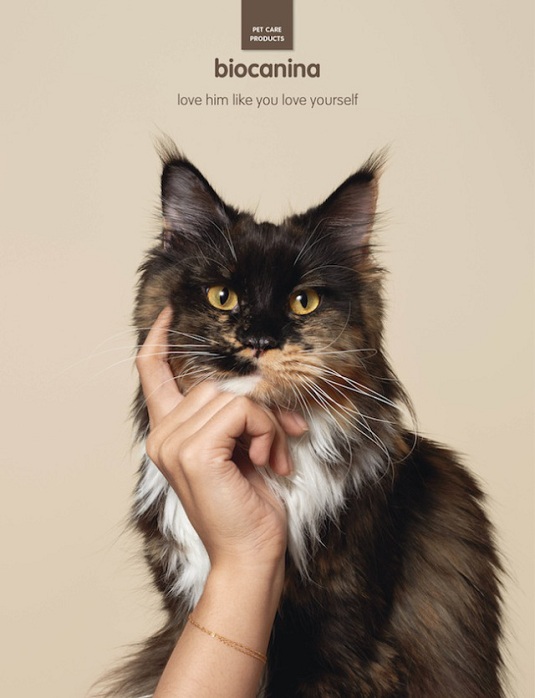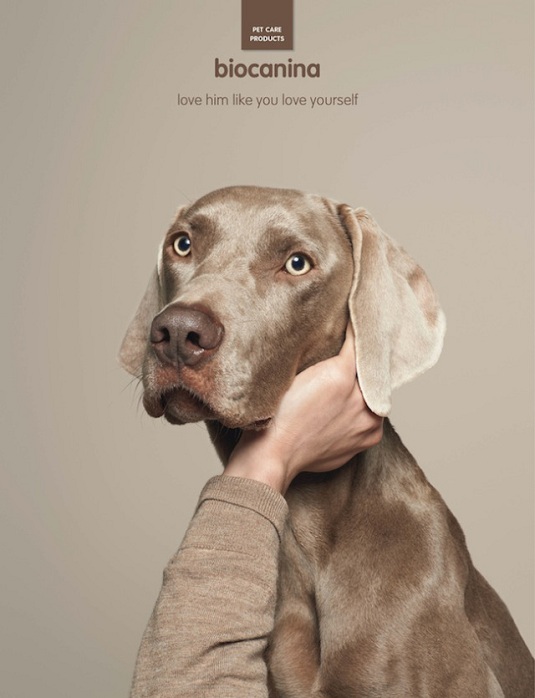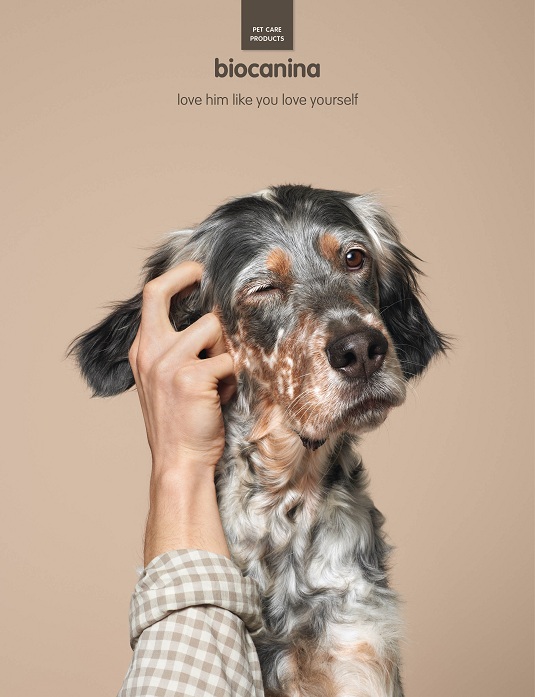 French advertising agency Leg have managed to pull pet owners heart strings with their latest campaign for pet health brand Bio Canina.
These pets are really just another member of the family, but with four legs instead of two. Which I guess is why owners and pets end up looking like each other.
So it's only a logical conclusion to create a campaign for the health conscious pet owners that cleverly mixes the two ideas. Shot by photographer Luke Stephenson in London, the canine and feline stars of the shoot give their best face, resulting in a series of charming images and a winning campaign. It's all in the eyes you know.