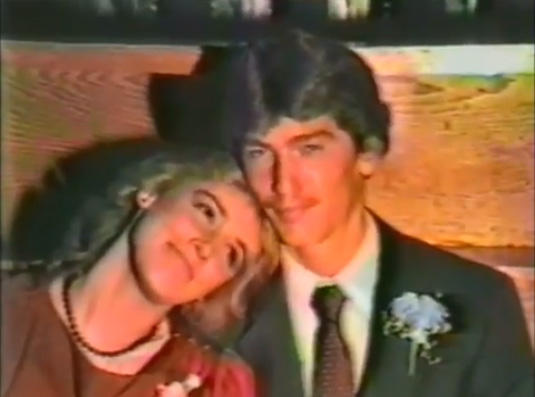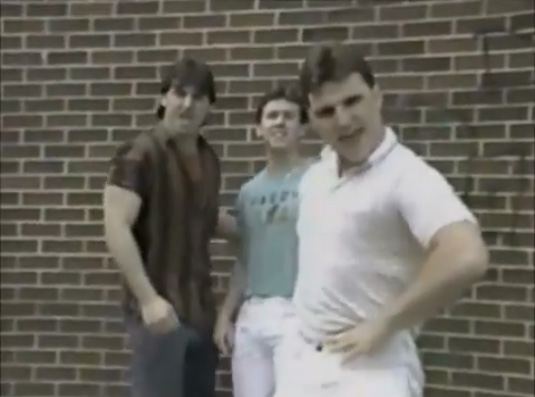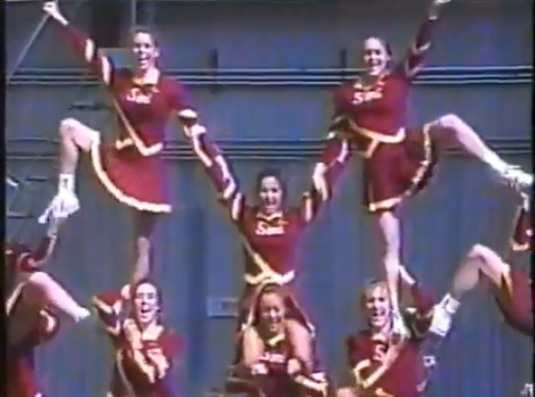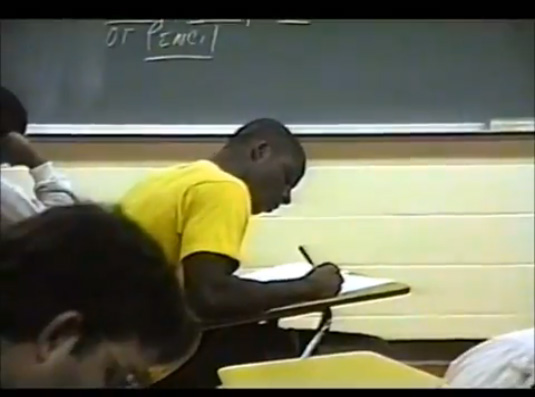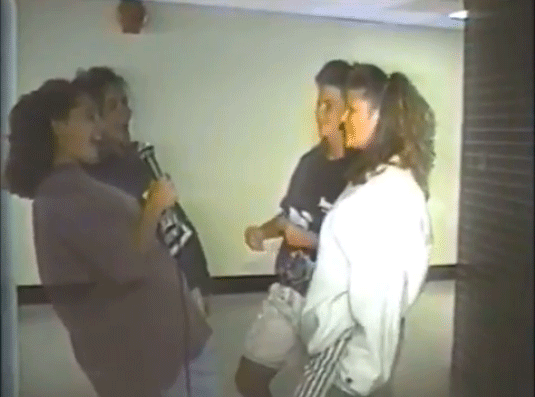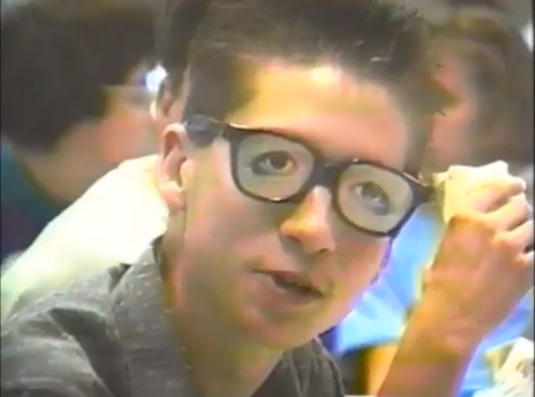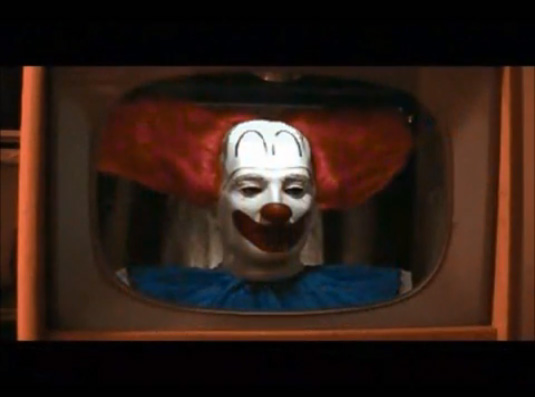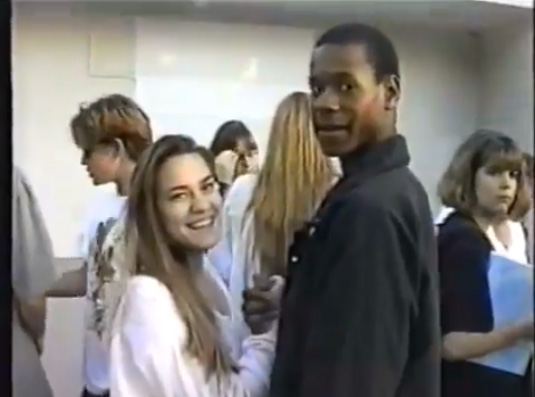 If you're a regular to LBB, you'll know why avant-grade artist Leron Thomas is a regular to these pages.
Singer; songwriter; musician; composer: Leron also does a mean mash-up. So when Leron's latest single Sanitation Truck landed in our proverbial inbox, we took the opportunity to find out more from the D.I.Y. renaissance man.
Leron talks with us about the nuances of identity, how he avoided the marching band and the folly of music categorisation.
Q) No two tracks are ever remotely the same. What do you see as the source of your music's continued variety.
I'd say it's just my reaction to social conditions and technology. These are the two things I've observed that affect art. Like I was listening to the 'Bad Brains' and a Charlie Parker bootleg, one night. I didn't feel much of a difference. They both felt quite radical and rebellious in nature. But the instrumentation was definitely different. Technology and social conditions were different however, I felt that social conditions may have been more similar than the technology between the two pieces.
So like now. I don't know of many people who listen to one style of music or even one artist. I know I don't. I think we all skip around on our musical gadgets through artists and genre. And it's not like we have to change a physical record or anything, so we switch up much faster than in the past. This is a byproduct of the information age (technology). I've always been around different music and cultures since I was a kid and have always felt the need to express my reaction, interaction, or whatever to these things (social conditions).
Q) Tell us about the title of the track. It's a winner.
'Sanitation Truck': I guess it best explains the funk of the situation. Also, I remember being fascinated with sanitation trucks as a kid. I used to watch one lift up those big metal garbage bins. That is some off the chain shit to watch go down, as a little kid.
Q) Sanitation Truck takes looks at identity. What experience, or range of experiences inspired this song.
I was raised in the suburbs which means a predominately white neighborhood, in America. Many black males that were raised like this have a problem with it as they are usually ashamed, and deal with it in their own way. I have some old friends that even now wear full gold grills, ice chains, listen to Dirty South Rap (I love dirty south rap too though), and smoke weed all day long like teenagers trying to escape the fact that they didn't grow up in the hood. On the flip side, I have old friends that only hang around white people. Then there are the buji-ites that only hang around other prosperous black people.
I guess I was curious to musically explore those times by using just basic facts I remembered, and was surprised at how textbook they were in many communities of suburbia. Ultimately, it was the experiences I encountered in suburbia along with the story never really ever being told from a token black boy's perspective, that inspired me on this one.
Q) Speaking of fixed notions of identity What are your thoughts about the music industry's obsession with genre / categorisation.
I think it is just laziness. A lot of people that don't need to be working in the business of music are doing so and will fight to keep their jobs. Like I'll get people at labels who work on salary asking me to do something that doesn't pay. They are now trying to make 'genre bending' a popular trend though, and it does suck for people who are authentic in doing this. Their music sounds so appropriate like 'retail music'. You could hear their music being played mid volume in an Urban Outfitters store, cool footwear store, or trendy thrift shop. The music for consumerism use was easy to peg when it hid under the banner of Hip Hop but I'm starting to see the beginnings of it hide under the banner of what is trying to be 'genre-bending'.
But at least the soul-dude with the appropriate mohawk and Jimi Hendrix T-shirt 'but I don't listen to anything cutting edge', entity is coming to a close. And the 'Indie White Supremacy Settler's music' entity is starting to notice itself and disperse (I hope).
But there are still people who have influence on the public and want to put an artist in their place as far as fitting into genre. They usually were once radical and cutting edge but now older, and want security for their family, so-called pension, etc. So you have to pick up the tab.
Q) The mid-section of the track describing high-school 'types'. Can you describe the Hi-School Leron Thomas to us, complete with the ideal outfit.
Well my first two years in high school was at a regular high school then the second two years was at an Arts High School.
The regular high school has more to do with 'Sanitation Truck'. I held principle trumpet in the top wind ensemble of that school and I was also a sophomore on the varsity football team so I didn't have to be in marching band. I was a brute but very shy of girls, the ones I liked found me damn strange because I was usually over persistent once I thought they caught onto me being shy. I was a romantic then, and loved a pretty girl that could pierce through my shyness. I'd be more excited than a Mississippi Leg Hound after that. As far as my attire, well that would've been off brands. When cats were rockin 'Tommy Hilfiger', I was rockin' something off like 'Clearfield' or some shit. It looked like Tommy Hilfiger but had a dude on the logo putting, or playing golf, or tennis, or an extra strap somewhere random or something.
Q) Your knack for creating lo-fi mash-up style video montages is now reaching legendary status. Do you have any particular research technique that you could share.
I don't know if I get enough plays to call this legendary yet, but I'll take that.  I try to not be afraid of what I've seen in real time and If I see it in a clip I try to be brave enough to place it where it is supposed to be placed. No matter how strange or weird or eerie it may come off. This is us to the best of my observation in 'real time' as it correlates with the music I just made. So far it has been mainly with a nostalgic tinge. That could change.
Q) Where next for the Leron Thomas juggernaut.
Always looking for a studio, studio time, and a stage.