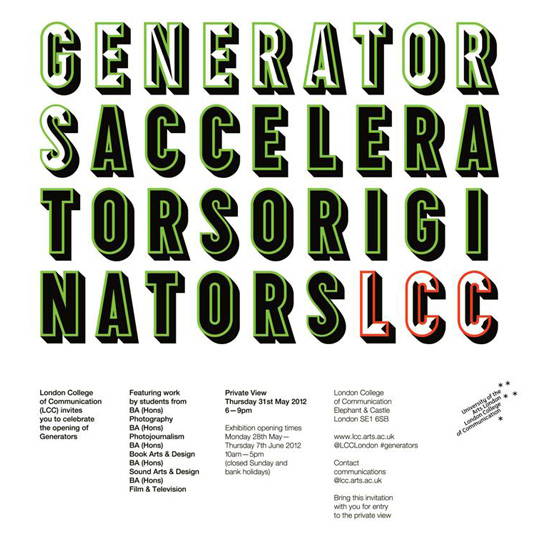 Yes, it's that time of year when the great and the good of the creative student community show their wares to the world.
The London College of Communications Generators student showcase features students graduating from BA Photography, BA Photojournalism, BA Book Arts & Design, BA Sound Arts & Design and BA Film & Television.
Doors open Monday 28th May and runs until Thursday 7th June. It also stars our very own Sky Nash for the duration.
For more info visit the LCC website. Generate, accelerate, originate – sounds like a good idea to us at LBB.