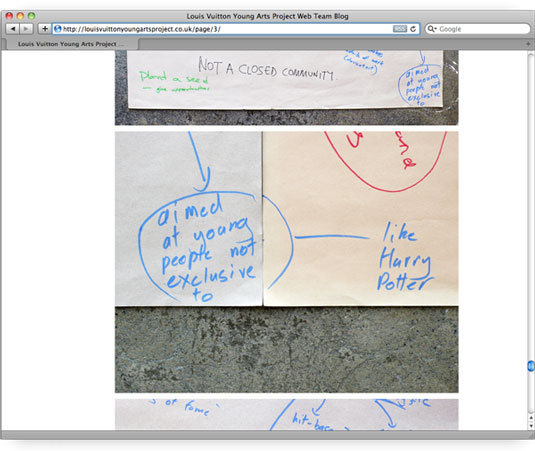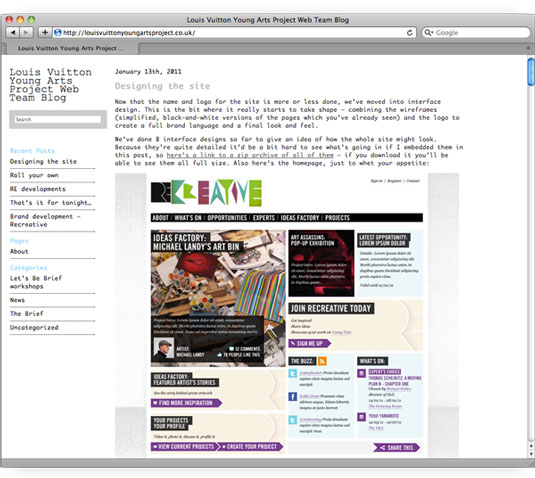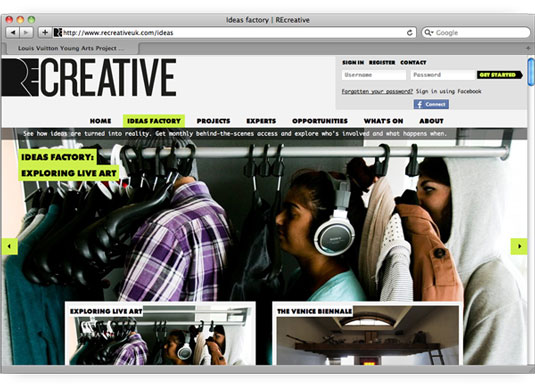 Louis Vuitton and five partner galleries – South London Gallery, Tate Modern, Royal Academy of the Arts, Whitechapel Gallery and the Southbank Centre – joined forces to form the ultimate artistic super group for the Louis Vuitton Young Arts Project.
The project aims to encourage youth participation into the arts, to dispel pre-conceived notions of elitism and give young people a real insight into the various aspects of the arts, as well as the opportunity to create their own vision of what the arts should be.
Through our co-creation workshops we worked with the youth groups from each of the galleries to create the strategic brief, which included strategic direction for the project website; REcreative, the brand vision and the initial design / naming concepts that were the foundations of the whole design process.
We then created the Louis Vuitton Young Arts Project Blog, which was then fed through the REcreative Project Blog. The blog acted as a collaborative tool where the young people could continue to comment on and feed into the design process we initiated.