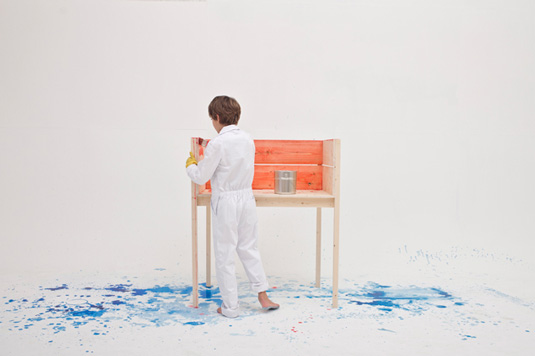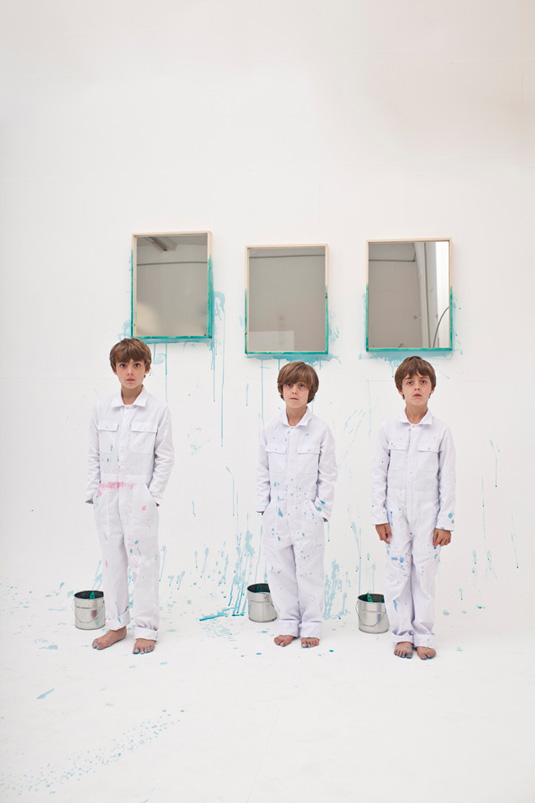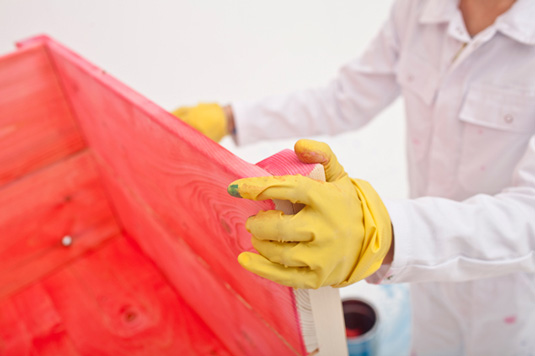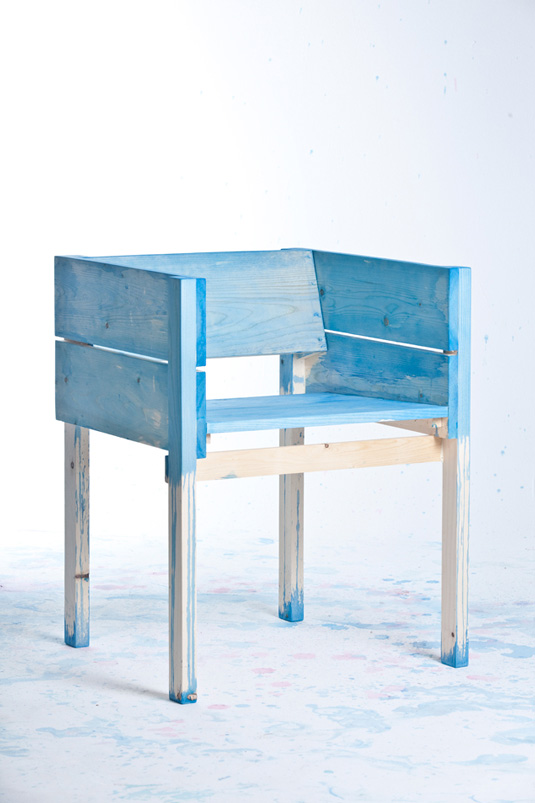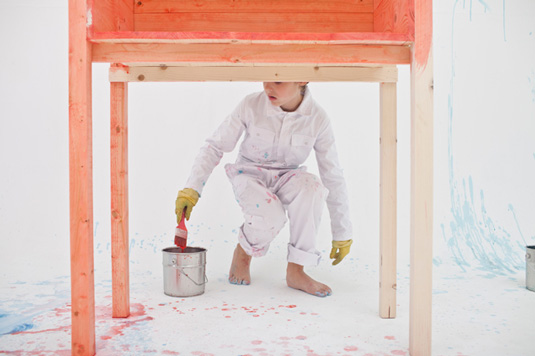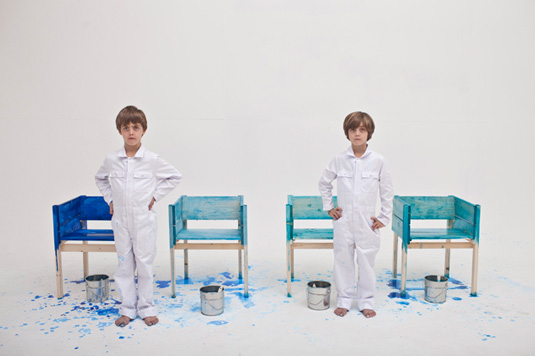 Artist / Designer / Product Designer Lucas Maassen has employed his 3 sons, Thijme (9), Julian (7) and Maris (7), who are responsible for the paint job of the furniture built in the Lucas Maassen & Sons Furniture Factory. They get paid 1 Euro for every piece of furniture they paint. As agreed by the contract they signed.
Due to Dutch child labour laws it is only possible for Thijme, Julian and Maris to work for 3 hours a week. As a result of this the production speed has became a crucial factor in the process. Time limitations are set, they contribute to the typical LM&S aesthetics.
While much of what you've just read has come the Lucas Maassen & Sons website, such dead-pan copy belies the cleverly orchestrated means of production. Those gawping at the quality of paint finishing by under tens are missing the point. This is DIY-style furniture for a DIY demographic, who might not have the hand craftiness to build the furniture but like having a hand in the final look of the furniture.
For these folks, the work of Thijme, Julian and Maris provides a humorous reason for brand engagement and genuine ownership, while providing an interesting dinner table talking point with regard to child labour laws. The kids look like quiet as church mouses, but don't be fooled. And never leave them alone with your furniture.
::
Words by Ansel Neckles