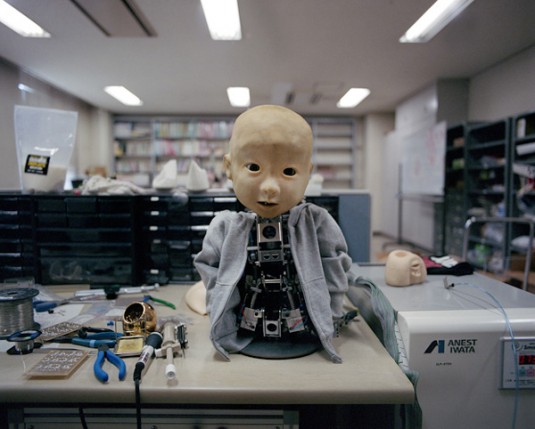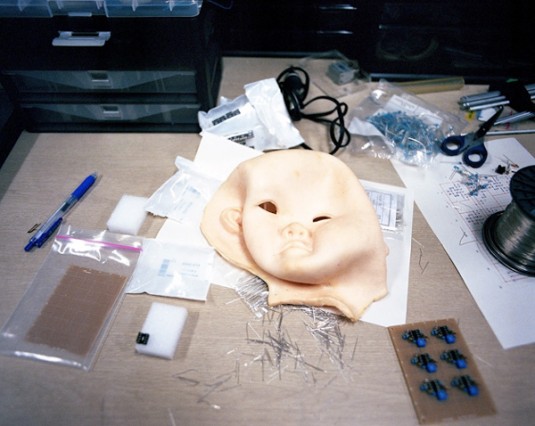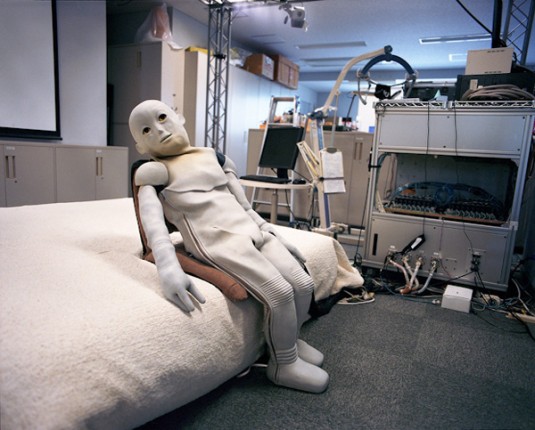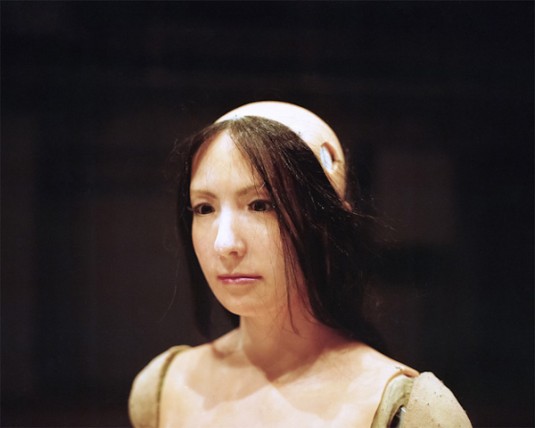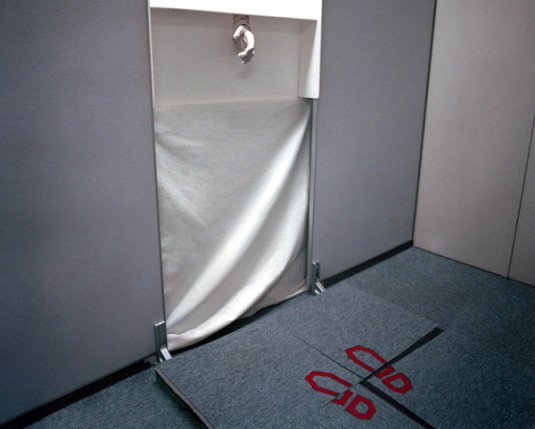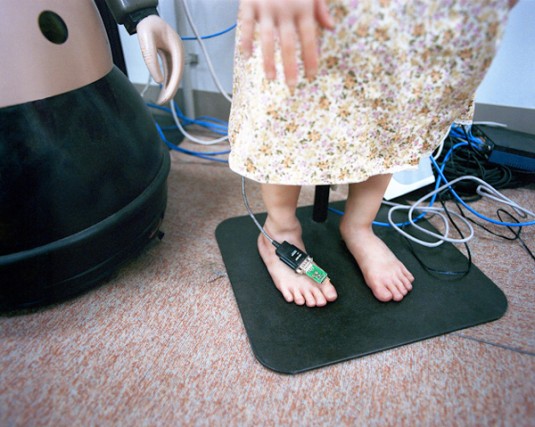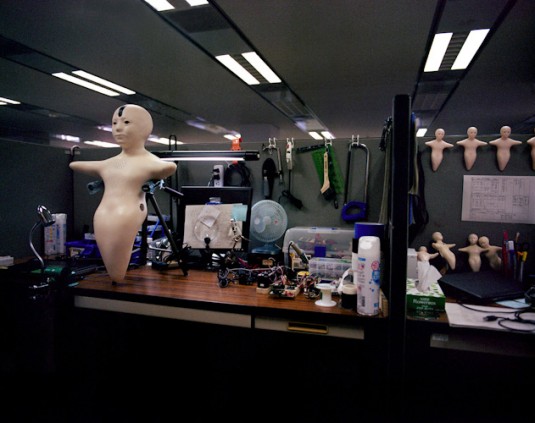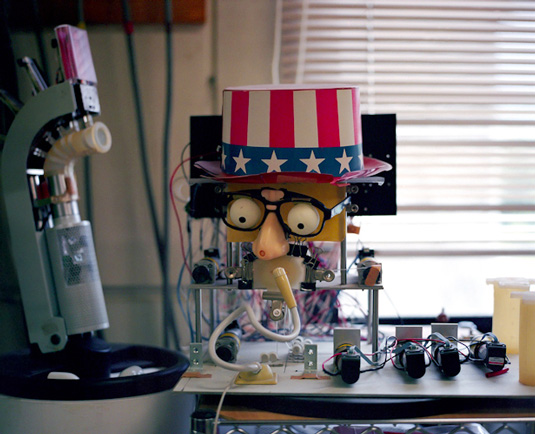 "We put a vibrator inside this robot so we can feel the heartbeat, and maybe when we hug this robot, bu feeling the robot we can feel this is another person. This simple shape was designed to not disturb your imafination, so when you a re talking to a fried or a boyfriend through this robot, you can imagine it is them." – Engineer, Tora Koyama, 2012
Fine art photographer and recent LCC graduate Luisa Whitton has over the past two years themed her work around an investigation into the contemporary human condition and our relationships to technology. She couldn't have chosen a more suitable location than the Intelligent Robotics Laboratory in Osaka.
Pursuing the very essence of humanity by attempting to seamlessly replicate humans in robotic form? This is logical to a robotic scientist – and why shouldn't it. In 2006, Professor Hiroshi Ishiguro made a robot copy of himself, which he called a Geminoid, to see if he could transfer his own 'spirit' to a robot. The obvious problem being that while he began to look older, the robot stayed the same age.
"This Geminoid is much younger than me, and the question is, who has my identity? Why are you interviewing me today? Because I have this android. If I didn't have this android you wouldn't come here. That means the android has my identity. People watch this android and then they watch me. And everybody remembers the android's face, so to stay in the physical world, in the real society, I need to have a face identical to the android's."
While the original answer to this problem was to go to a plastic surgeon to keep his face looking the same age as his robot's, Ishiguro realised that he could not have plastic surgery indefinitely – something Jackie Stallone would argue vehemently. The result being he has now built a new robot, which makes perfect sense if, and only if, you are a robotic scientist.
Would anyone have any qualms with Luisa also being issued with an honourary doctorate in psychology? We thought not.