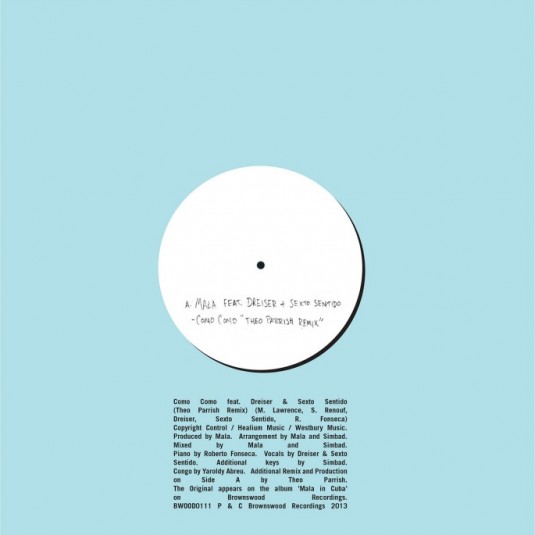 If you're an avid festival go'er you'll have no doubt seen Theo Parrish pop up once or twice this summer. A man known for his unstinting work ethic, Theo Parrish most certainly doesn't rest on his laurels. This latest remix of Mala's Como Como feat. Dreiser & Sexto Sentido (via Brownswood) being a case in point.
Truth be told, it's hard to improve on an original track that marries earthy vocals with a grating bass to capture an enchanting, hypnotic state and authentic sound.
Theo has kept the visceral feeling intact, while adding softness, warmth and accentuated vocals to create 7 minutes 58 seconds of pure sonic sophistication.
::
Limited Edition 10″ Vinyl – 14/10/13 // Digital – 21/10/13