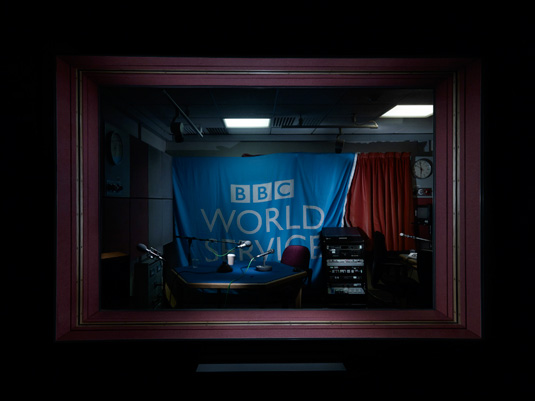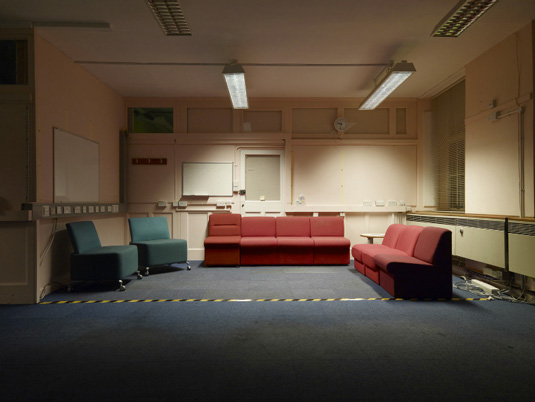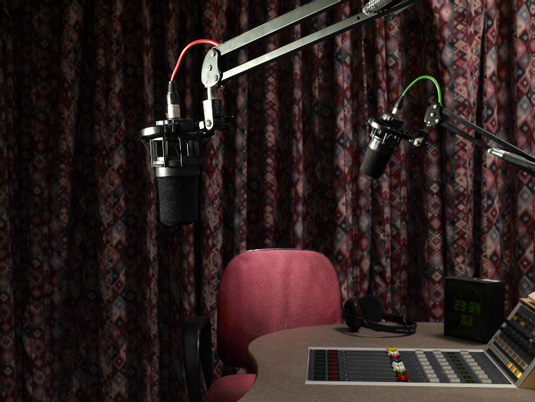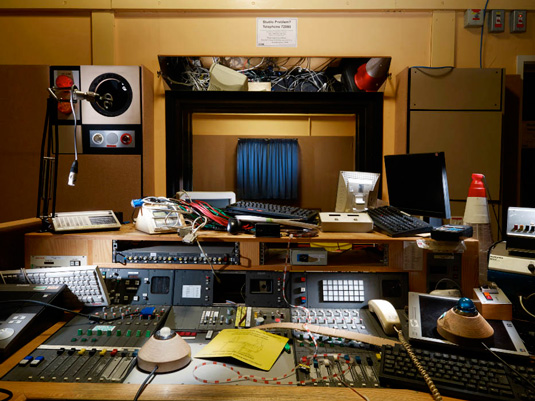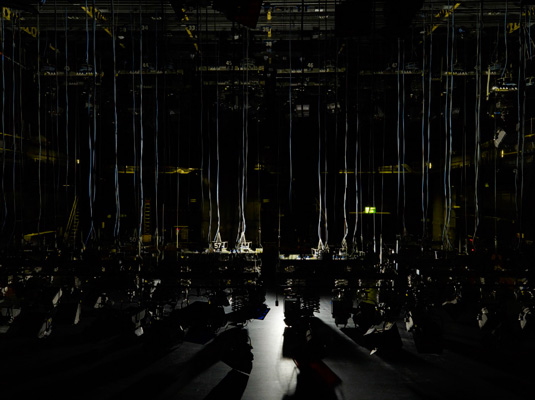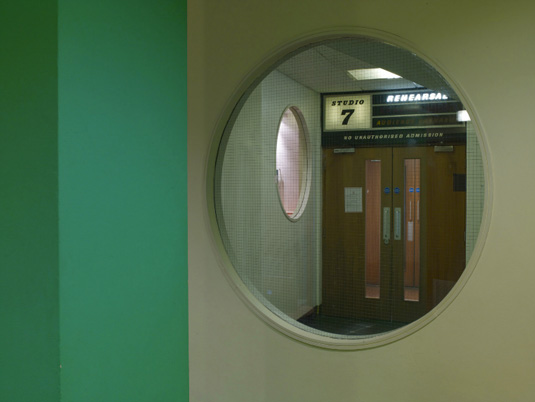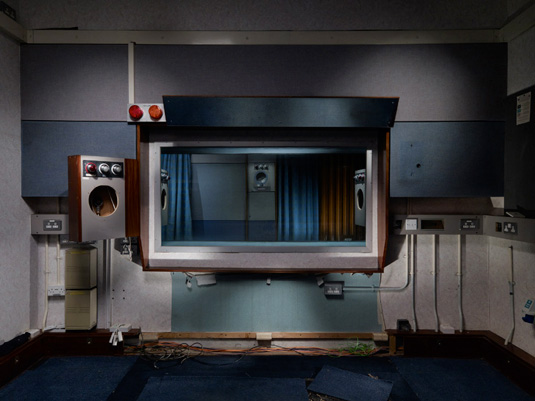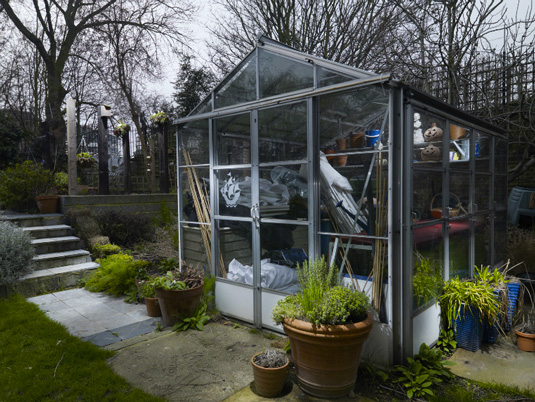 After nearly 45 years of bulletins, last night saw the final BBC One news broadcast broadcast from the BBC Television Centre in west London.
TV Centre – which has been sold for redevelopment – opened in 1960, with news going out from the site nine years later. From today the entire BBC news operation will be based at Broadcasting House in central London.
What better time to feature the photography of Manuel Vasquez, whose work captures the sense of physical / cultural upheaval currently affecting this broadcasting monolith. All change and lights out.