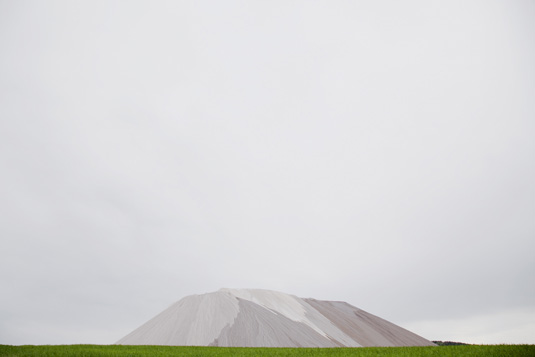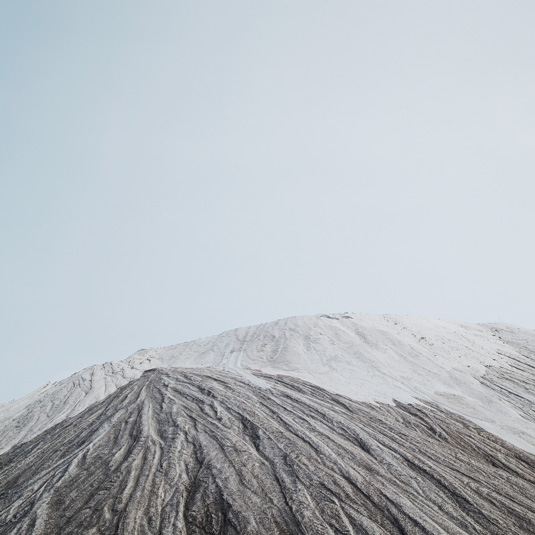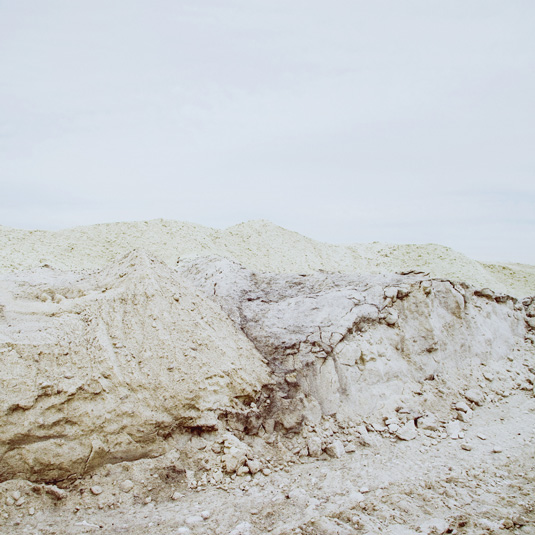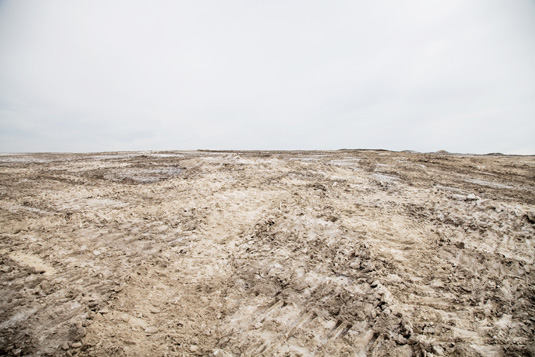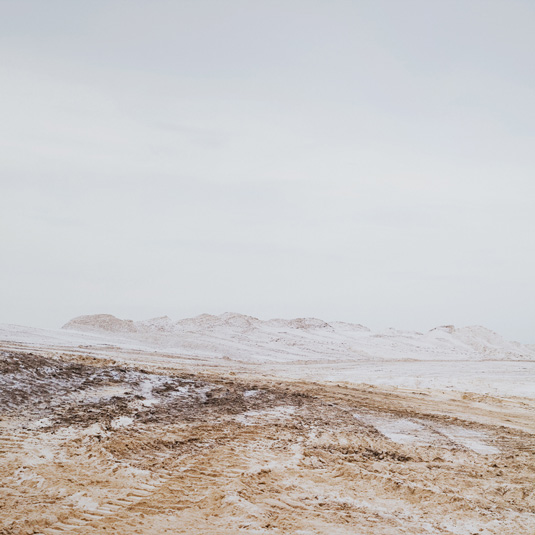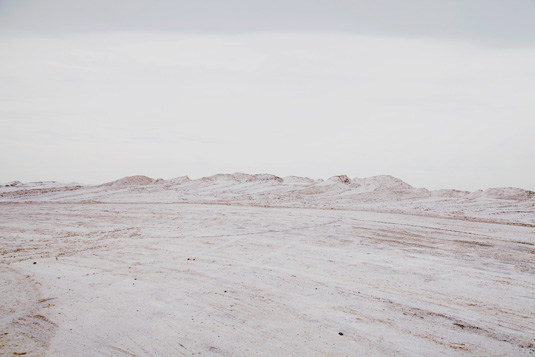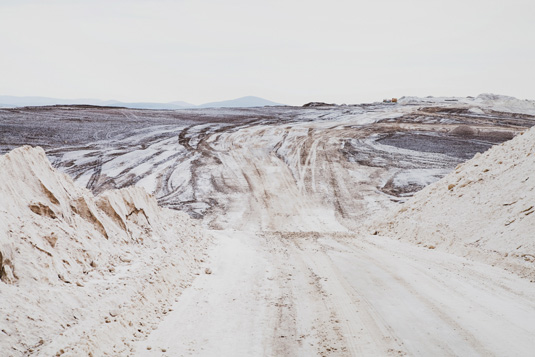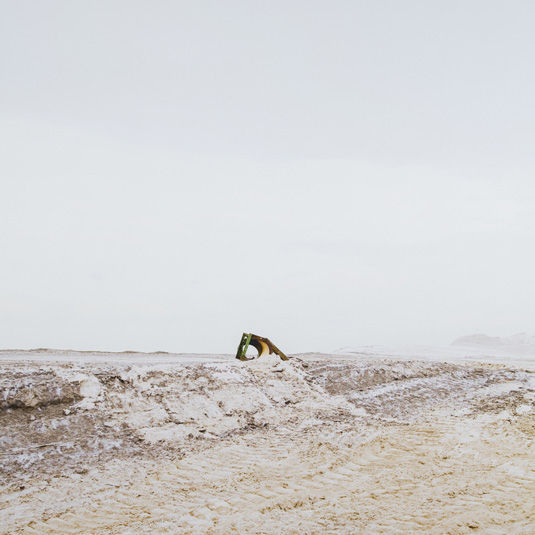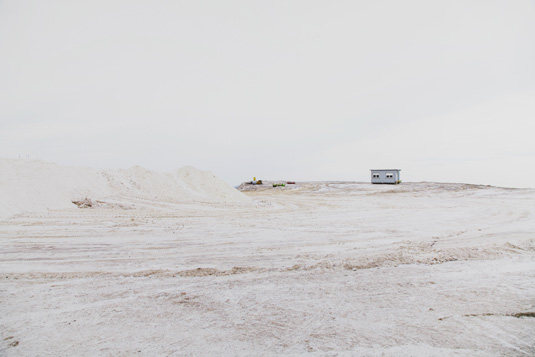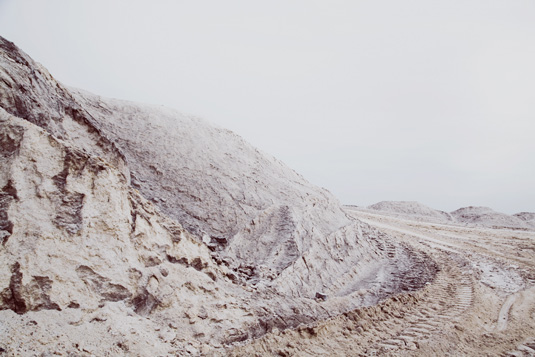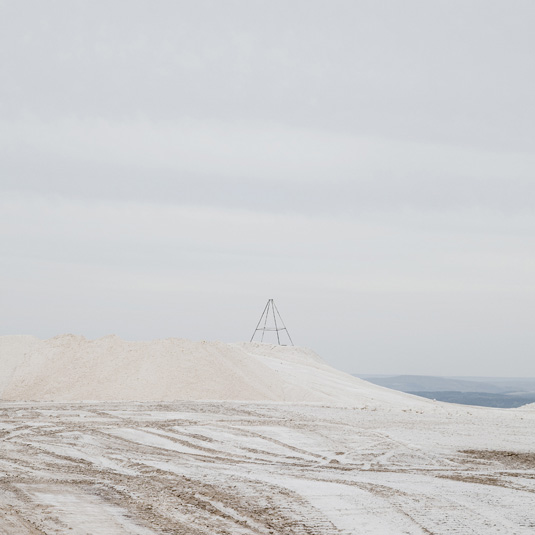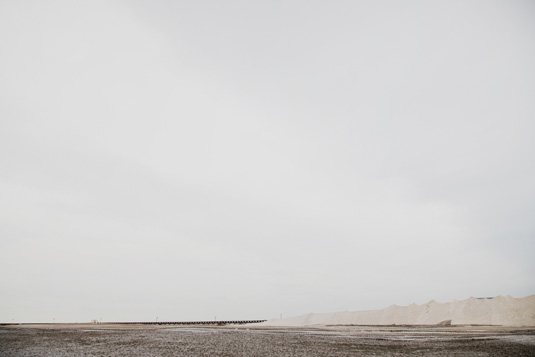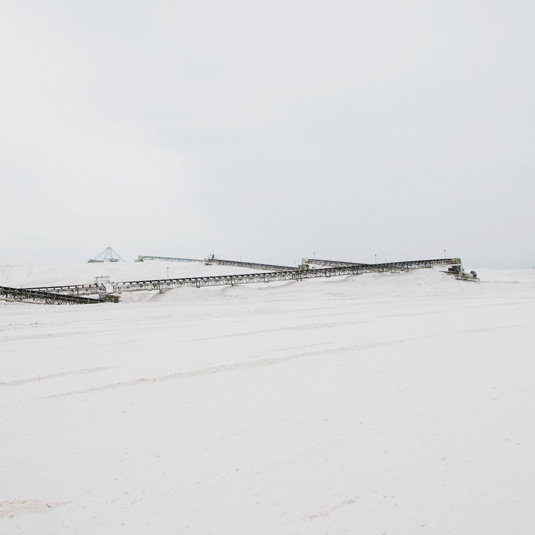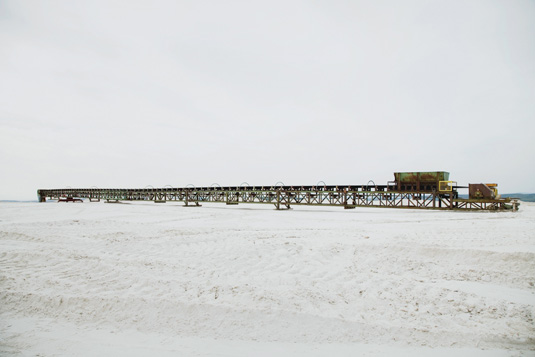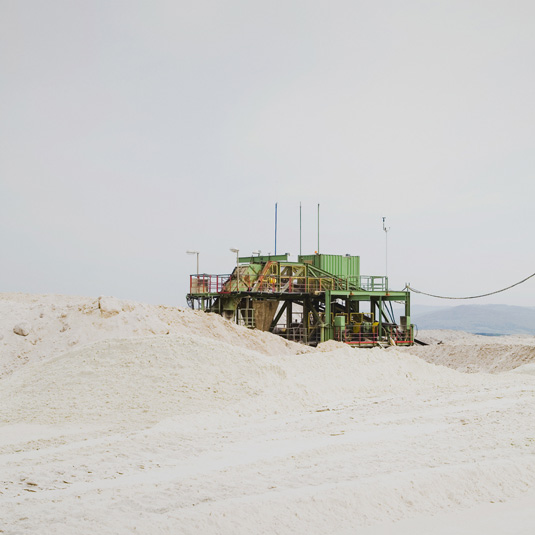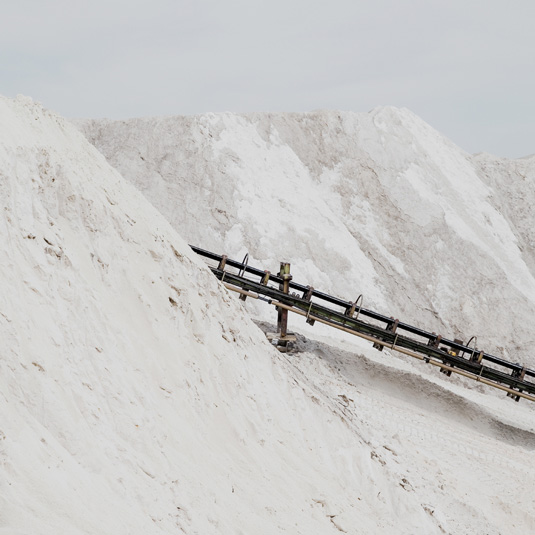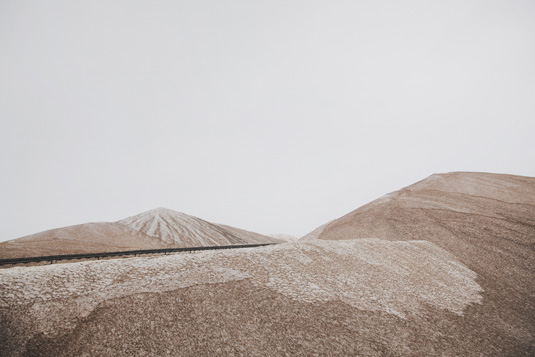 Monte Kali or Kalimanjaro is a spoil heap that towers over the town of Heringen, Hesse, Germany. It is one of a number of sites where agricultural chemical and salt company K+S KALI GmbH (K+S) – who are quick to showcase their 'eco credentials' on the company website – deposit the 'overburden' or other waste rock removed during coal and ore mining.
This mountain of unusable sodium chloride is a byproduct of potash mining, a major industry in the area. It rises over 200 metres above the surrounding land, with its summit reaching 520 metres above sea level. Already containing a mind-boggling 135 million+ tonnes of salt, another 13,000 tonnes are added each day.
Using carefully balanced tones and meticulous, hallmark image cropping, photographer Matthias Heiderich captures the man-made mountain in this stark, extensive series. Welcome to Kali – or perhaps not.