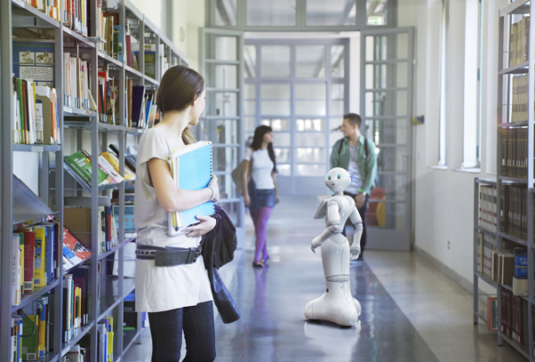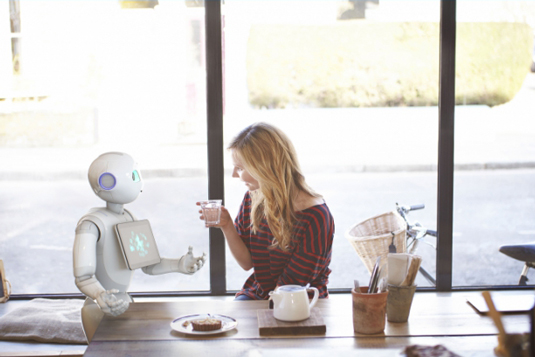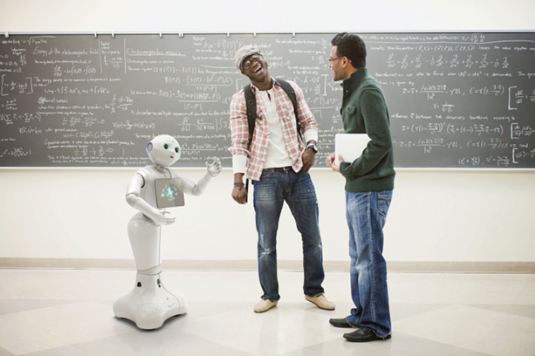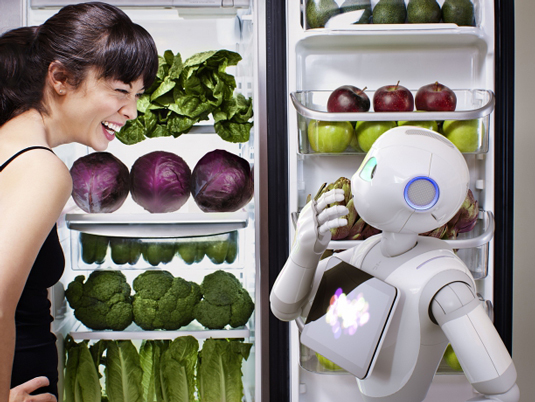 While Hollywood narratives play out visions of a surveillance society, the potential of data misuse and imminent robot takeovers (see. AI, Minority Report, Robocop, Terminator or Spike Jones' Her for reference), the cultural zeitgeist around technology continues to be underpinned by an ambivalent undercurrent.
We are at a societal juncture, or a very real generational divide. Two year olds instinctively understand how to operate iPads and teenagers' see the phone as a device not to be used near their ears but in their hands. Whatever the psychological and cultural impact of technology, there is only one way for the 'industry' – and that's forward.
Softbank, the Japanese telecommunications and internet corporation, have revealed their latest product. Pepper, the humanoid robot, looks set to bring the Hollywood narrative to life, and will be Softbanks' stores as from tomorrow in Japan to interact with customers. Developed in collaboration with French robotics company Aldebaran (which Softbank became a major shareholder of in 2012), Pepper is said to be able to read human emotions using cloud-based artificial intelligence system. The learning operating system will have capacity to analyse gestures and human tone of voice. This information will then be relayed to back to the cloud and shared with other models.
The Pepper robot with the 'emotion engine' is cited as being able to carry out a range of activities, such as 'babysitting to [working as] store staff'. Its launch can be seen as timely in Japan, as the nation faces the challenge of a declining population, rapidly ageing population.
The model will be available next year and is expected to retail around £1,150, or ¥197,591.853.