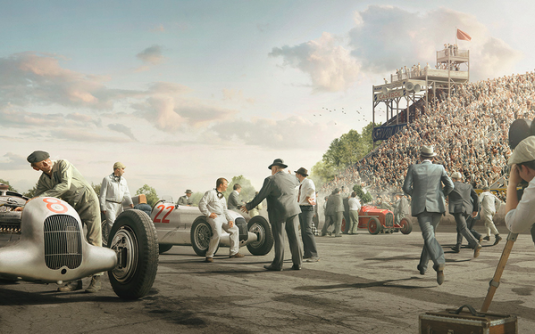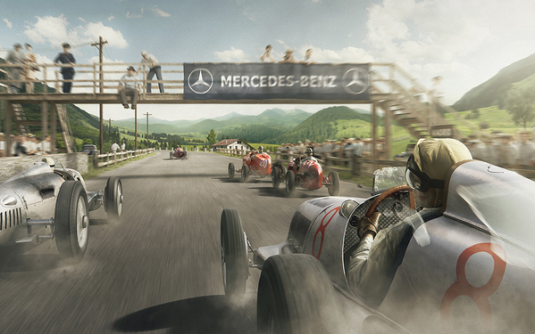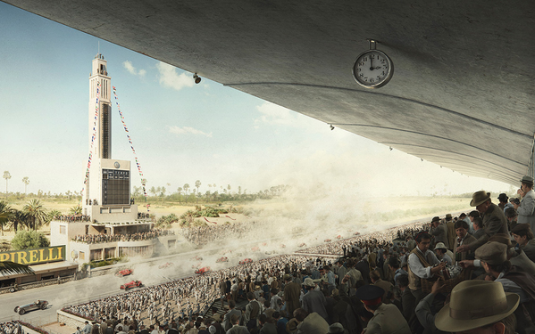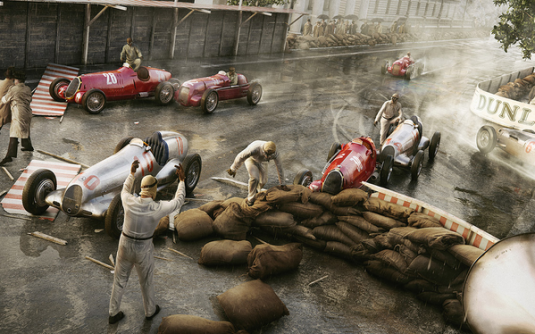 "80 years ago, in June 1934, the legend of the @MercedesBenz Silver Arrows was born… (Twitter 1/3) #F1″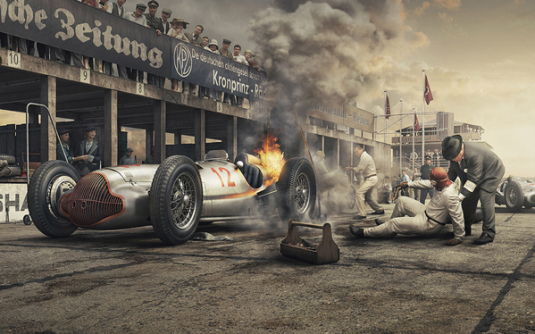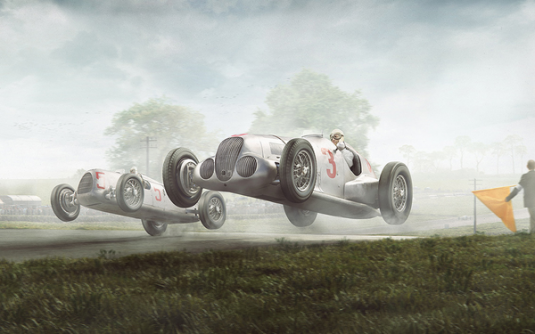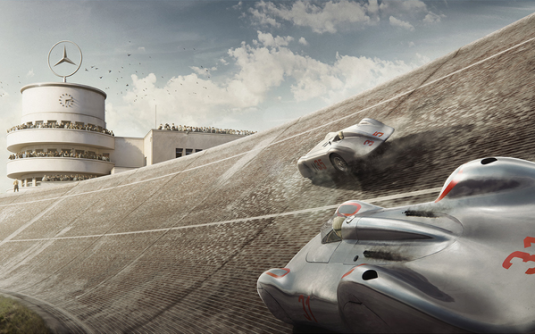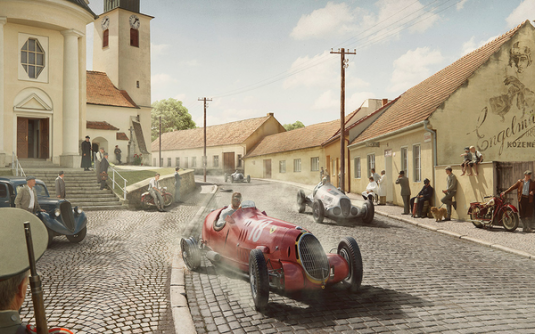 "To celebrate, Jan Rambousek & Tomas Kopecny were inspired to re-create the events that defined the legacy…(Twitter 2/3) #F1″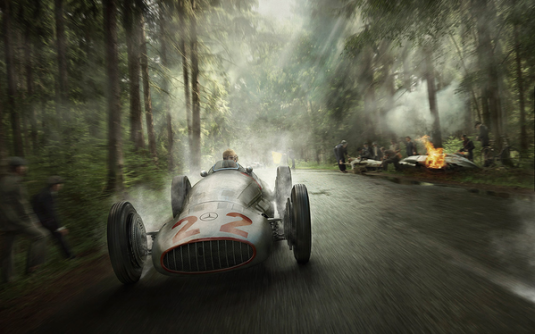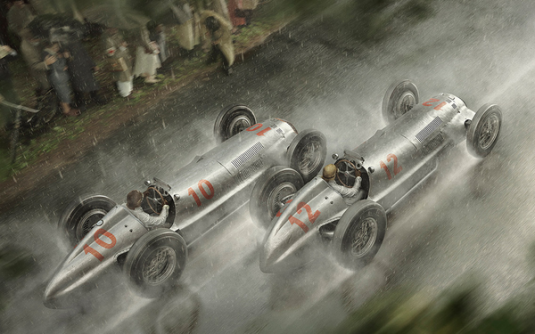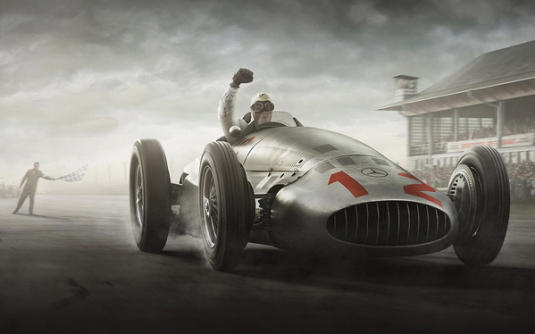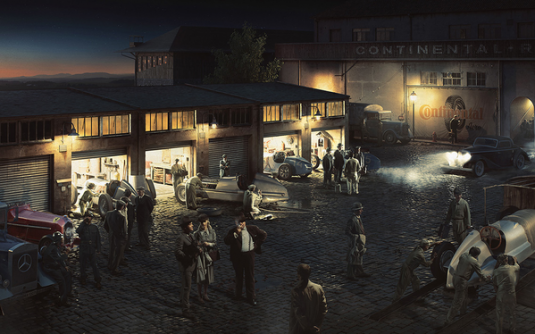 "Relive those magical moments through this stunning timeline of the Silver Arrows -> http://f1.benz.me/Lon3C3/ (Twitter 3/3) #F1″
::
For @MercedesAMGF1, becoming #F1 #W05CHAMPIONS was no overnight affair. Nine days after Lewis Hamilton's #DesertDual in Abu Dhabi, the Mercedes team provided a timely reminder of that extensive heritage with The Silver Arrows Project via their humorous, engaging twitter stream.
During the build-up to World War II, Germany dominated the Grand Prix circuit. Dubbed the Silver Arrows for their stripped-down metallic appearance, the supercars built by Mercedes-Benz and Auto Union took their place in auto-racing history.
Jan Rambousek & Tomas Kopecny's large format prints provide a level of detail that could never have been captured with the photographic technology of the time. Using a combination of original photography and 3D graphics, Jan and Thomas brought the silver cars of Mercedes-Benz and Auto Union – along with other famous brands – back to life.
If you're as committed to winning – as Mercedes clearly are – why not document it – as Mercedes definitely do. The volume of research, planning  and creative co-operation required to complete this project is pretty mind-boggling – so much so that we'll be featuring more of that process work on these here pages.
Look out for that, but in the mean time, peep this. #W05LDCHAMPIONS #ICANBelieveIt