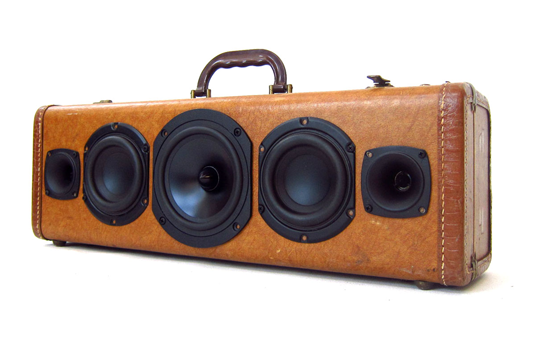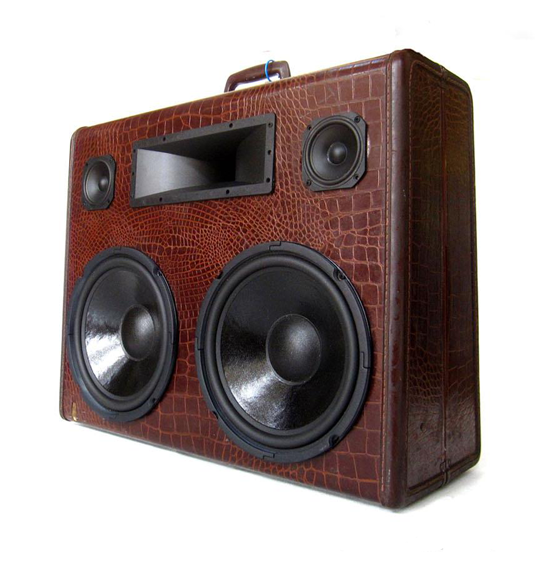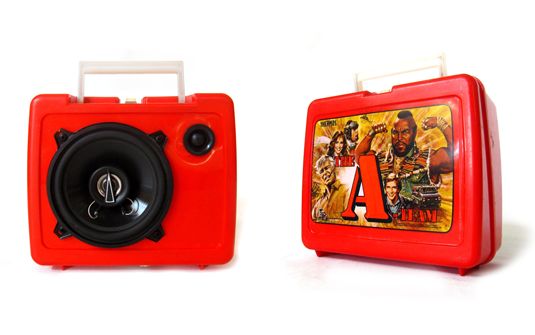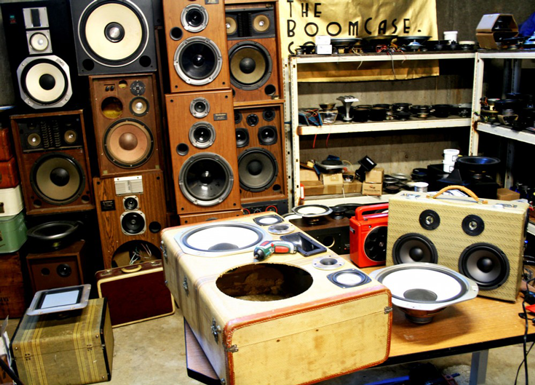 Bored with your over sized headphones already? Looking for alternative amplification? Well Mr Simo have got you covered with their Boomcases.
Take a leather or wood vintage suitcase, add a couple of sub woofers, top with a few customised features and there you have it; your own super stylish sound system.
Definitely targeted at the discerning muso and those with an undying love of handmade craftsmanship. The Boomcases are a quirky example of an up-cycled product made for new technology. A perfect pairing me thinks.