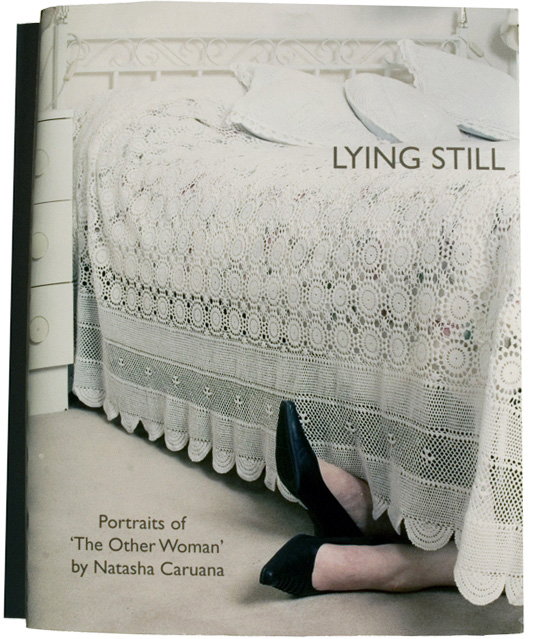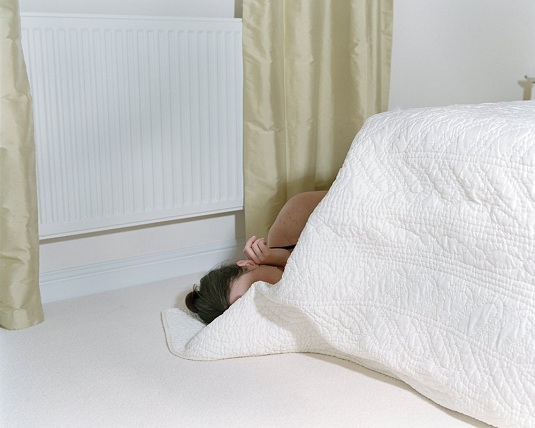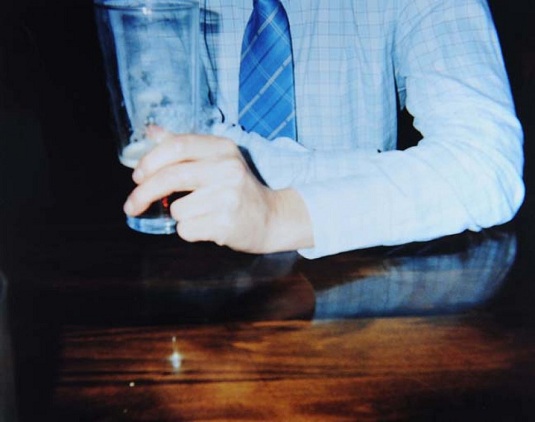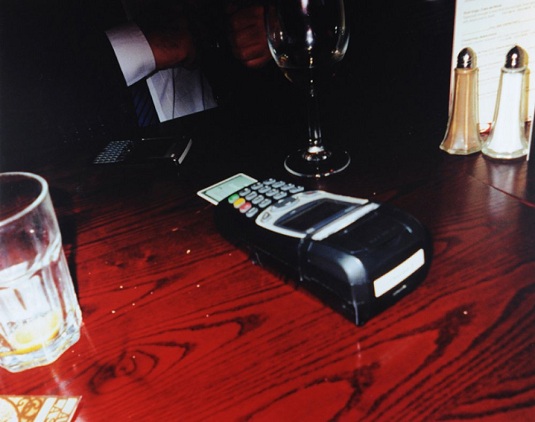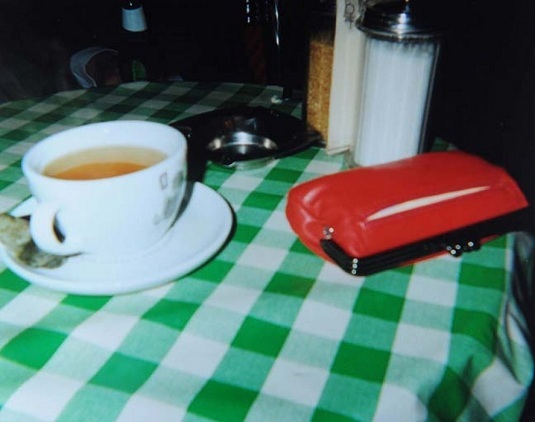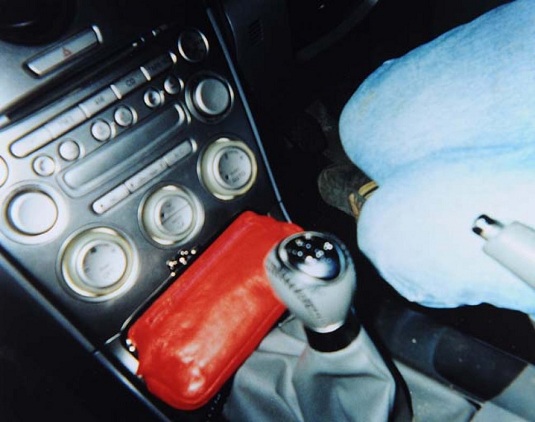 During the Nineties a cultural tide swept through the UK. These changes coincided with the rebranding of UK politics courtesy of Tony Blair, New Labour and reactionary ideology to the post Thatcher reign of conservatism. This was a touchy-feely, inclusive kind of politics that openly courted the arts.
The British art scene joined the rock 'n' roll establishment and emerging artists of the generation were branded YBA's. A 'new' attitude was in town. The idea of a reserved Britain had gone. In its place were lads' mags, Brit Pop, boozy Britain and YBA's featured in tabloids.
Artist Natasha Caruana is a pupil of the former YBA's wave of Tracey Emin and Damien Hirst. Her subject matter is deeply personal, controversial and unapologetic; work that will likely divide opinion as Hirst and Emin did during their time.
A lecturer in photography at University for the Creative Arts as well as the director of London based studioSTRIKE, the Royal College of Art graduate is also extremely entrepreneurial – another YBA trait.
Natasha's recent work The Married Man, saw her go on a series of dates – 80 in total – with married men, was part artist, part psycho analyst with a measure of Columbo thrown in. Using a disposable camera, she took photographs in secret to record the range of unsuspecting interactions. Other works include The Other Woman – a series of portraits and stories of the other woman  – and Fairy Tale for Sale; a collection of wedding images with cutout faces of the bride and groom, bridesmaids, selling the now unwanted items from the big day.
As expected her work has courted both media attention and a range of responses from the public. LBB got up close and personal with the curious artist.
Q) Tell us a bit about yourself and your work.
Well in a biographical sense I'm a born and bred South Londoner, female, 5"3, short brown hair, have four brothers. My mother is blind and my father is a circus clown. Alongside learning the craft of performing from shadowing my Dad I was exposed to photography through his father. My Grandfathers apartment walls were covered with a jigsaw of holiday snaps… he left me his Pentax K1000 camera when he died – I was 18 years old and have been taking pictures ever since.
After the first summer of playing with my Grandfathers camera I chucked in a place to study a business degree and started a course in photography at the University for the Creative Arts in Farnham (about an hour outside of London). On this course I had so much creative freedom, a fantastic library and large darkrooms which I learnt my craft in. I would spend hours in the colour darkroom getting lost in between test strip after test strip. The conversations I had with tutors there were paramount in helping me shape the artist I am today.
I returned to London in 2008 to study at the Royal College – and after which took up teaching to support my artist practise. Soon after graduation, frustrated by the competitive creative landscape of London I set up a small and friendly artist studio, studioSTRIKE in South London –with my partner Afshin Dehkordi. This is now a creative space housing 15 creatives and is where I can often be found working late into the night.
Q) How would you describe your relationship with photography?
I use photography as a tool to explore, probe and comment on everyday life… I feel I have a loose relationship to it… sometimes just using it to record a performative act. The camera lens aids me in navigating people's lives both virtually and in real life. But really photography it's a starting point. Within each series I create I may use photography in a different way; moving between different camera formats and photographic genres often entwining it with audio, film and recently sculpture.
Q) Your work so far (Fairytales for Sale / Married Men/ The Other Women) have touched upon matters of the heart; how much of your work is inspired by your own personal experiences?
I draw from personal experience yes. My work often comes from something I'm wrestling with…such as why there is such social pressure for big wedding day ceremonies…which starts a marriage off in debt?? I'm also inspired by things I come across… such as a story in a trashy women's magazine, an overheard conversation on the train…. a story a friend has told me over a glass of wine. Ideas can strike at anytime!
Q) Your work is also supplemented with your research materials; why and how important is the research process to your practise?
I'm passionate about what goes into making an image. This year I co-authored the book 'Behind the Image' with documentary photographer Anna Fox. The book considers innovative approaches to research, through reflection and evaluation it explores how all aspects of research can contribute to the realisation of a dynamic body of work. The book is based on the same research methods I use to create my own works. I don't wake up in the morning and visualise the final images. The final work evolves over a period of time as I slowly work out where the idea is going and how to communicate it.
Q) 'The Other Women' collection sees women posed in various positions and situations. How did you construct this? Were the poses directed or did the women input into the process too?
All the images were created through collaboration between myself and the subject. They were made in dialogue of where they wanted to be shoot, what position etc. Sometimes the portrait was taken in a 30 minute window- other times they were made over two or three sittings.
Q) 'Married Men' has gained anticipated media attention. Were you aware that the spotlight might in turn be focused on yourself and what were your feelings about that?
As much as the media like to speculate… the work was never made to be sensationalist attention seeking. Of course I'm happy the work is getting exposure, as any artist would be. But I'm extremely happy that people feel moved enough to comment on it- and flattered that they are engaged enough to consider what person sort of person would make this work.
For me it's important that my work is seen by the everyday person – it's not made for the art community to sit in a clinical white walled gallery- I want it to raise questions and comments from the person in the street… I honestly don't mind that people speculate about me- or even write negative reviews which spotlight on my personality. In short all reviews I read I take as a compliment that my work empowers people to, in their own way, convey a critic.
Q) What has been the general reception to what you do? What has been the best / worst response?
It's been very fascinating for me to receive such diverse responses to the work. I often get emails from other women or married men that what to talk to me about their situations. I've found that through my work people feel they are able to have open conversations with me… but at the other end of the spectrum… I've had emails from Married Men asking me out… I've had the purist photography world abuse me for not being a 'proper' photographer. The best comment I've received about my work is, "I don't see any art here just a load of STDs" [about Married Man].
Q) As a body of work, what's your aim – if any – in shaping the narrative around issues that discuss 'covert' emotional matters?
With all my work –and with the support of a strong research process I've slowly shaped each piece of work over about a year- two-year period. The reason it takes me so long is because it is very important for me to not give an opinion through the work- I need to get to a point where the work is open enough for each audience member to interact with it individually given their own experience.
Q) Your work seems to have undertones of psychoanalysis to it, would you agree? If so is this something you've studied or have a particular interest in?
I do have an interest in psychoanalysis and often find myself employing it as a theoretical backbone to the production of my work. I have read many of Freud's works, particularly 'Beyond the Pleasure Principle'. I like to break up more traditional studies with contemporary psychoanalysis work such as the books of Darian Leader. They are all worth a read if you get the chance.