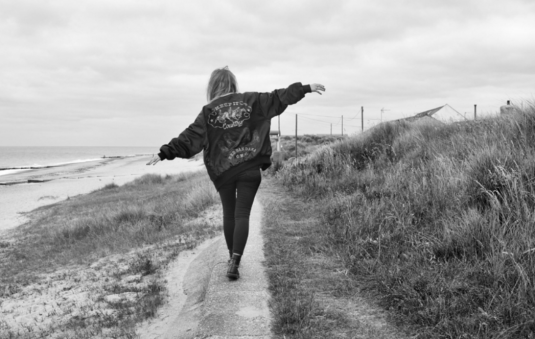 Award winning image-maker and charming fellow Dean Chalkley, returns to the exhibition scene with his latest personal project: Never Turn Back – an ode to friendship, space, and free spirit.
Yarmouth Coast provides the backdrop along with dusty junk shops, old cars and a creative collective, featuring Chris and Stephanie Jean from Kill it Kid, Jason from Little Red Kings, writer Aimée Keeble, designer Rhianna Ellington, and Luke Fox from Hello Bear.
The photographic essay reveals Norfolk's distinctive atmosphere and some of its untamed, young mavericks. Recently displayed at Flint in Norwich in October, the show is now on the road and will be exhibited at theprintspace, Shoreditch.
LBB are delighted to be joining Dean Chalkley in a Q&A at theprintspace's 'First Tuesdays' on Dec 1, where we will be discussing the project in more depth, how he manages his personal and commercial work and what's next up those immaculately ironed sleeves.
::
First Tuesdays with Dean Chalkley // Tuesday 1st December ~ 7.30pm–10pm // theprintspace, 74 Kingsland Road, London E2 8DL // FREE – RSVP here
Exhibition opening: Thurs 3rd Dec ~ 7:30pm–10pm ~ running until Dec 9 // FREE