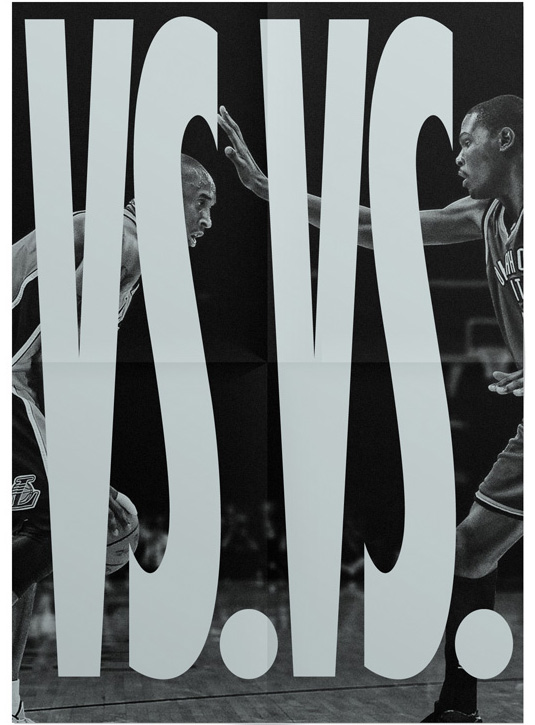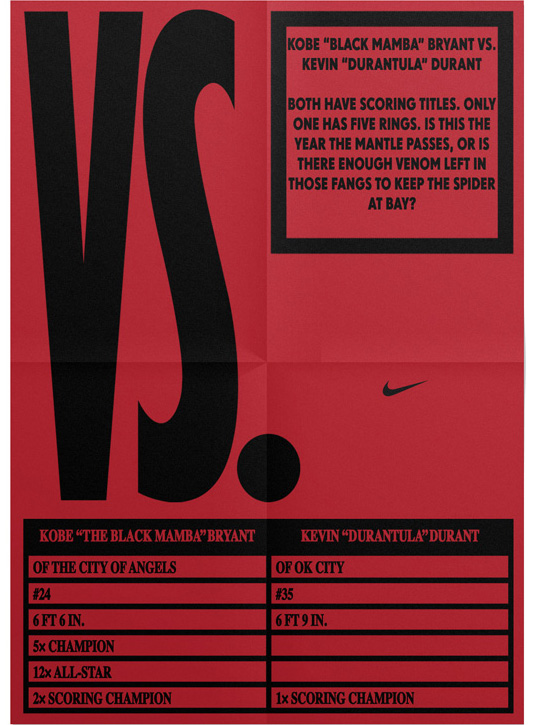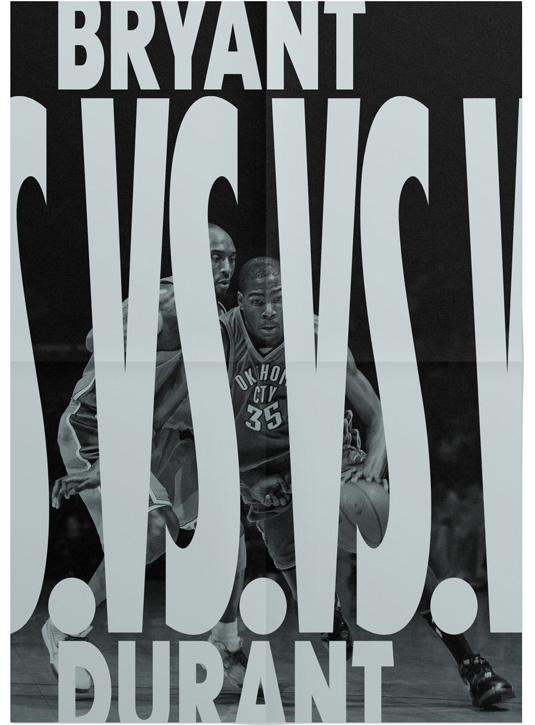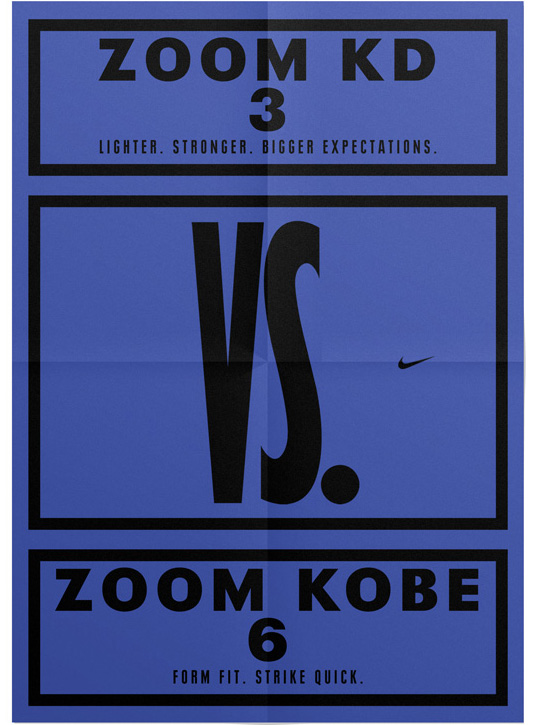 COMPETITION SNORTS.
COMPETITION SNARLS.
COMPETITION GRUNTS.
COMPETITION IS IN YO' FACE WHETHER YOU LIKE IT OR NOT.
COMPETITION IS YOU VS. THAT LADY WHO DID 10 MORE REPS THAN YOU.
YOU VS. THAT DUDE WHO WAS BUSY SWATTING WHEN HIS FRIENDS WERE IN THE CLUB SWEATING.
YOU VS. THAT FACE ON THE SCREEN TELLING YOU EVERYTHING IS JUST FINE.
YOU VS. THAT FACE IN THE MIRROR.
COMPETITION IS EVERYWHERE.
YOU VS. . .
Now where did that come from… Anyways… Bold typographic poster campaign for Nike Basketball by Berlin based design studio Hort, who were asked to develop a set of rules and design graphic elements that were adaptable for easy appropriation by the nike graphic department.
The theme of each poster was based on comparisons between two parties; like two players and their statistics, the quality characteristics of two products like shoes, or the age old art of – you guessed it – competition.