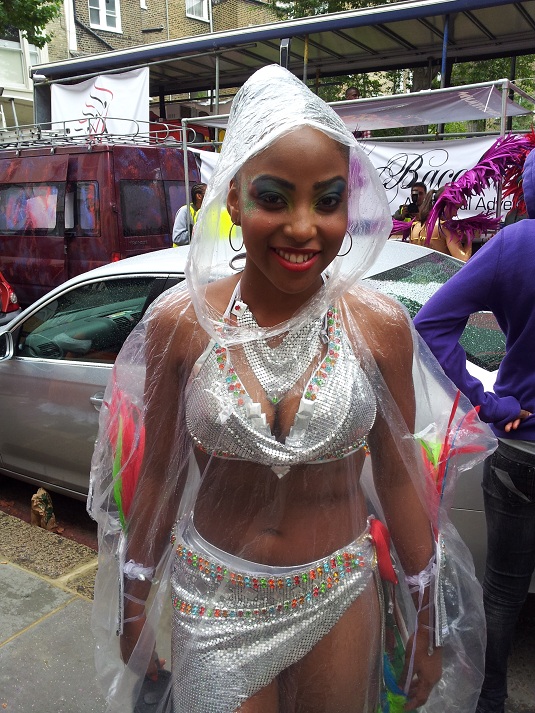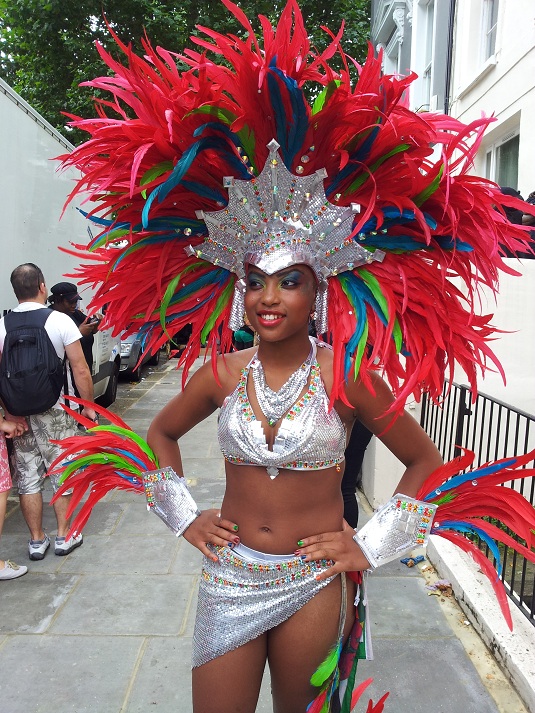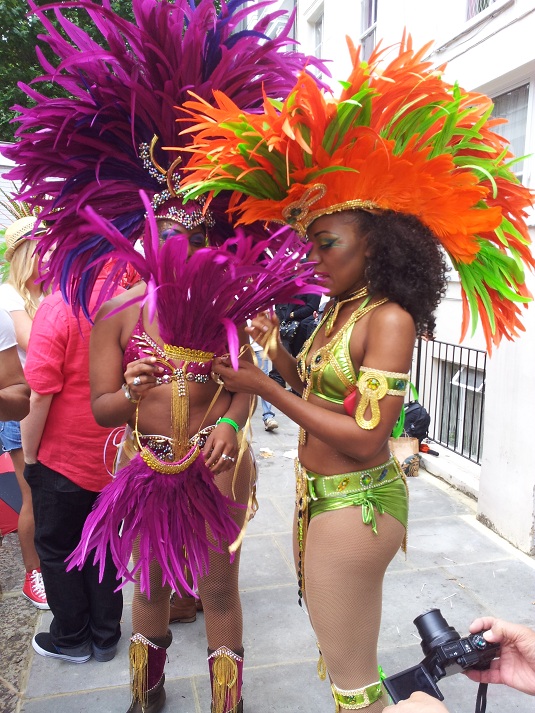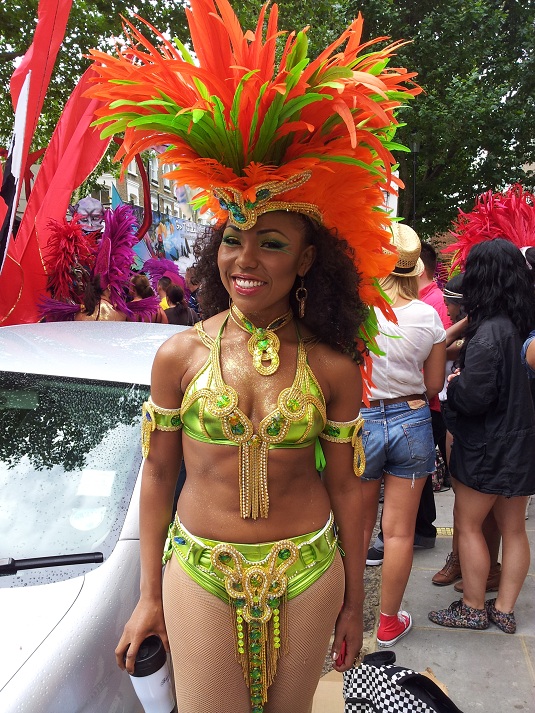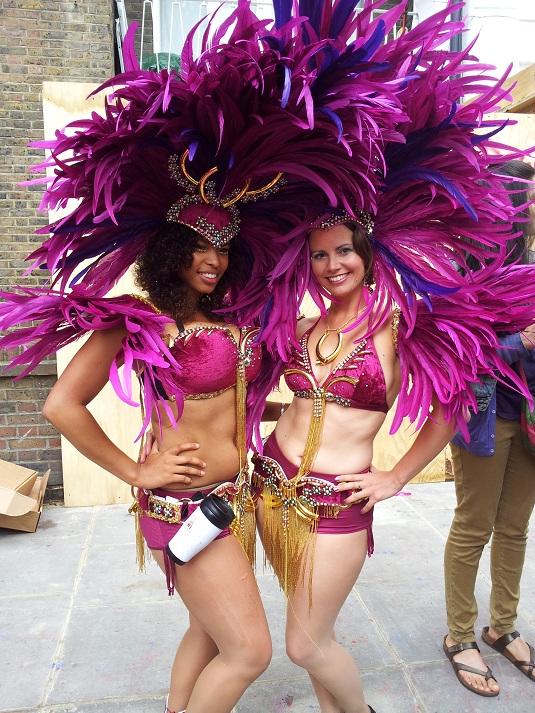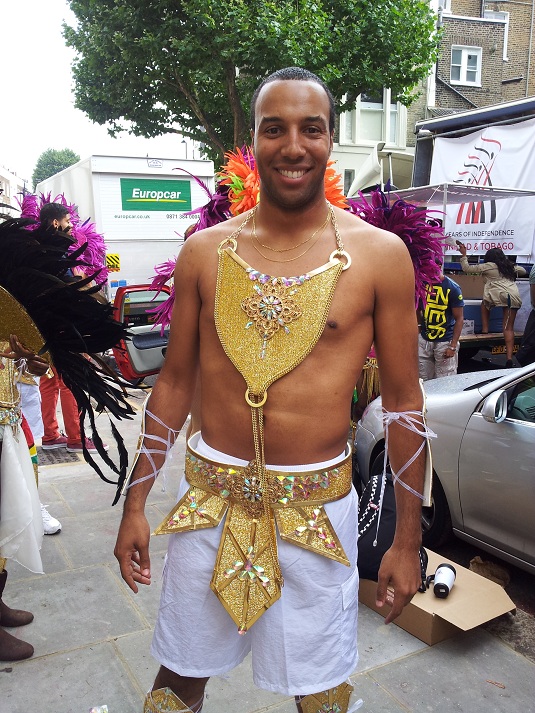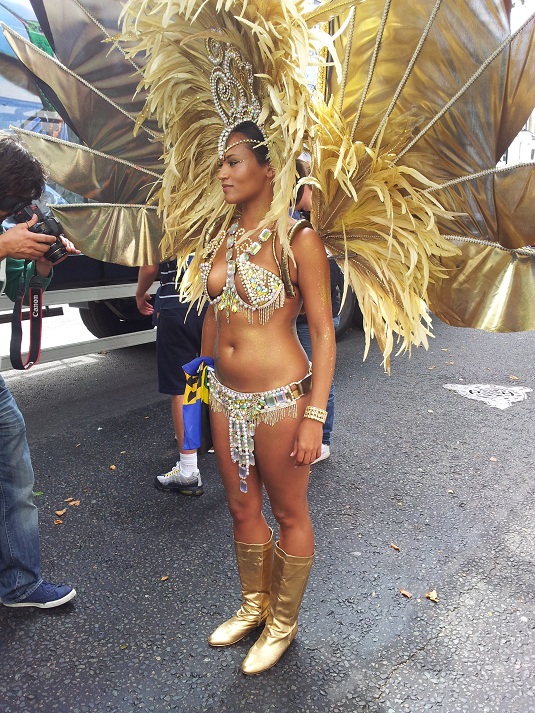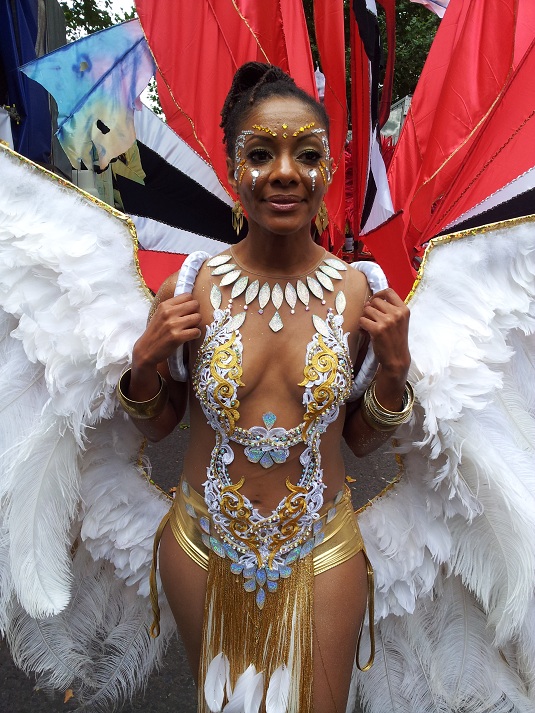 August Bank Holiday weekend in London means only one thing – Notting Hill Carnival – the largest street festival in Europe; where it's all about a party takeover on the streets of west London.
However, for this year's Carnival I went with my 'Assistant-Director-shooting-the-upcoming-video-for-Friday-Comes-by -The -Insomniax' hat on.
My girl and last year's The Times – Carnival Queen cover girl, Chantal Miller – hooked me up with her Bacchanalia Masband so we could shoot some of the fabulous ladies and gents in their regalia. This year's costume theme was 'Fall from Grace' with four styles: Irin, Nephilim, Angels of Abyss and Messenger.
What you don't often see are the many months of production and organisation in order to create the spectacular parade show. Filming the 'on the day' prep we were privy to all sorts such as the sticking on of 'feather' eyelashes that had the wing span of a small bird, last minute needle and thread alternations not to mention lots of pots of gold shimmer.
The artistry of the Mas Band is often overlooked by the reporting news media, with press releases issued by the Metropolitan Police documenting records of arrests and little more. That said, the creativity and all round fabulousness of NHC cannot be remembered or side lined by negative headlines. On days like these, the Carnival's origins, what it means to wider communities and the lasting legacy of Caribbean culture on the UK really does endure.
::
Btw, I took the pics with my new Galaxy Note and I am very happy with the results (even if people like to laugh at my brick like size phone – it's ok).