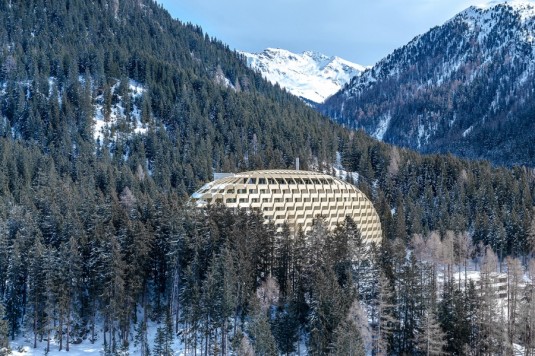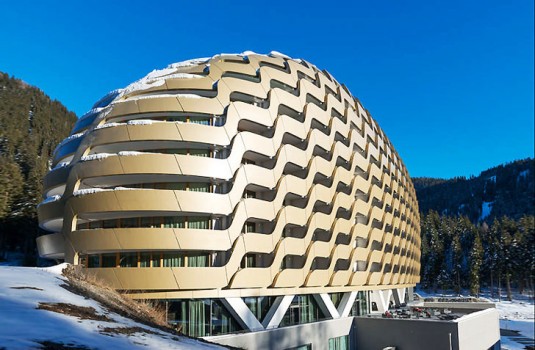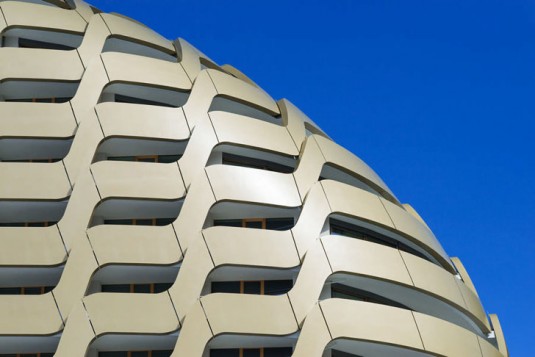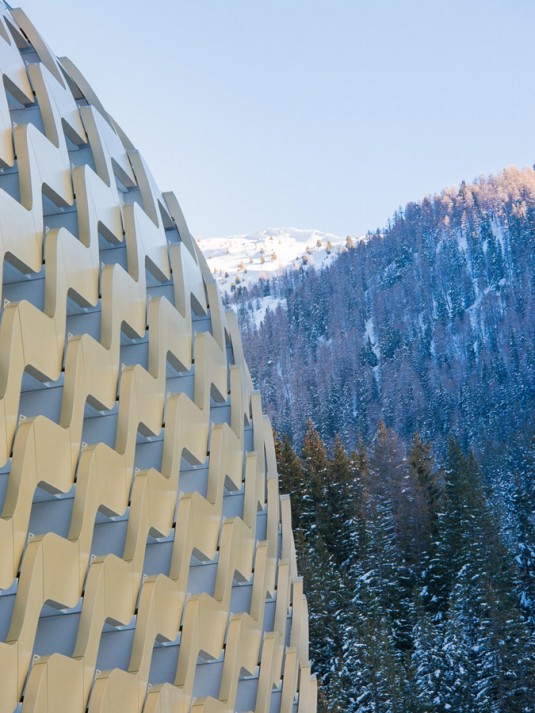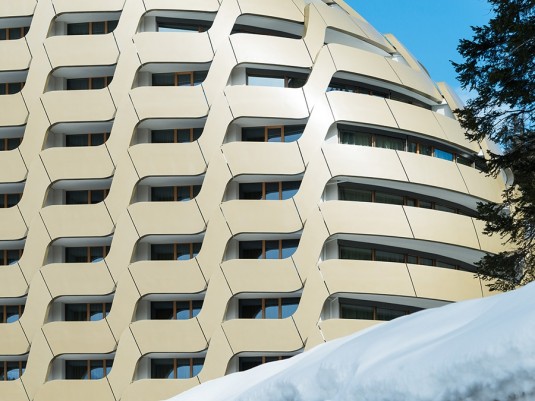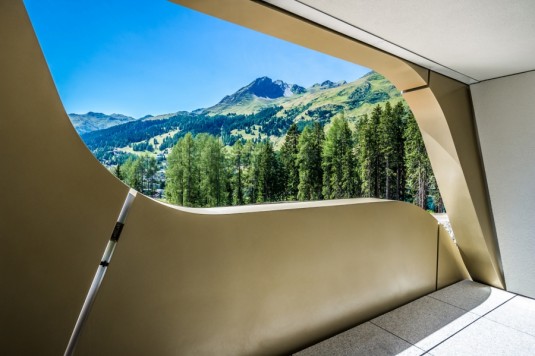 Home to the World Economic Forum Annual Meeting 2014 and a town known for tourism, the Swiss municipality of Davos welcomed a new arrival with the Intercontinental Davos Hotel.
Designed by architectural firm Oikios and inspired by a pine cone, the 3mm steel covered oval shaped building is the collaborative effort of Oikios, structural engineers Wilhelm + Partner, façade designers seele and modelling company designtoproduction. Together, they realised the technical feasibility of producing the sinuous building; opting for steel rather than aluminium, which was to be advantageous both economically and structurally due to being able to manage temperature changes.
The laser cut façade is made up of 62,000 individual pieces. E-architect cited that 'every façade element had its own bespoke transport frame so that it could be safely transported to Davos by road from the production plant in Plzeň in the Czech Republic.'
With a local population of just under 12,000, this futuristic Davos building is set to become a tourist landmark for its application of innovative architectural practices and truly striking stature.
::
UPDATE // Six months after opening, the five-star hotel's management company went bust, with its owner – a Credit Suisse Group AG fund – having to pick up the financial pieces